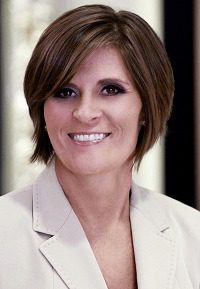 Laurie Van Brunt, most recently President of Soma Intimates at Chico's FAS, will take the reins as President and CEO at rue21. Van Brunt succeeds Michael Appel, who was named interim CEO in October 2017 and will continue to serve as Chairman of the Board at r21 Holdings, the retailer's parent company. Rue21 also named Michele Pascoe its new SVP and CFO, and Stephen Sommers as SVP and Chief Marketing Officer.
Rue21 emerged from bankruptcy just four months after filing for Chapter 11 protection in May 2017 and closing approximately 400 of its 1,179 stores. In May 2018, Bank of America Merrill Lynch increased rue21's line of credit by $20 million to $145 million.
Prior to her 2010 to 2017 stint at Chico's, Van Brunt was Corporate VP and Director of Private Brand Management at JCPenney, where she managed a portfolio of 22 brands across all merchandise categories. She also has held executive positions at Chadwick's of Boston, the Lane Bryant division of The Limited and Casual Corner.
Pascoe joins rue21 from Alvarez & Marsal, a financial consulting firm. She has served as the CFO at retailers including Marsh Supermarkets, Charming Shoppes/Fashion Bug Division and Rachel Ashwell Designs/Shabby Chic.
Sommers was most recently CMO at Vineyard Vines, and from 2012 to 2016 was VP for Global Brand Marketing at Under Armour.
"Laurie is a proven results-oriented leader within all aspects of the business who has successfully led, built and turned around specialty store apparel brands," said Appel in a statement. "With our increased financing in place, Laurie's leadership, our new senior team, and the utilization of innovative data analytics to drive our business, we are confident that rue21 will be an even stronger brand that delivers outstanding growth and profit."