JCPenney has named Katie Mullen, who previously served as the retailer's Chief Digital Officer (CDO), as its new Chief Customer Officer. She will continue to oversee ecommerce strategy and omnichannel development, with an added emphasis on customer marketing, engagement, analytics and more.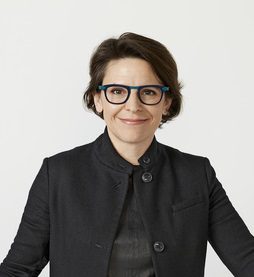 Mullen, who joined JCPenney from Neiman Marcus in January 2022, will lead the retailer's efforts to deliver an end-to-end integrated shopping experience that is relevant for today's customers. To deepen loyalty with both new and existing customers, JCPenney will continue to invest in technology-powered physical and digital experiences.
"A core part of JCPenney's overarching transformation strategy and our shift back to the basics has been a relentless focus on our customer's needs," said Marc Rosen, CEO of JCPenney in a statement. "Creating space for Katie to link our digital technology, customer insights and personalization capabilities and to bring it to life through an integrated, end-to-end customer experiences is a natural evolution of her role and will help take us to the next level."
JCPenney has been reshaping its C-suite in recent months: in February 2023, the retailer named Keith Melker as its new Chief Strategy and Transformation Officer, and in August 2022 the retailer picked Stephanie Plaines to serve as CFO.