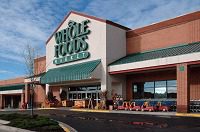 Already well known for its forward-thinking product offerings, Whole Foods Market will be bringing greater innovation to its IT operations via a new partnership with Infor. The companies will build a cloud-based retail management solution to help enable Whole Foods to operate more quickly and efficiently while also enhancing the customer experience.
The solution, Infor CloudSuite Retail, will enable efficient processes for a wide range of strategic merchandising and supply chain management functions. It also provides retailers with access to advanced analytics that deliver the insights needed to better drive business performance. The solution also will provide deeper information and enhance shopping experiences to Whole Foods customers both online and in stores. Following implementation at Whole Foods, Infor plans to offer this new suite to other retailers.
Whole Foods will operate as a working lab for Infor's development engineers as well as designers from Hook & Loop, Infor's internal design agency. Infor teams will work alongside the retailer's personnel to identify critical process improvements and develop a purpose-built software suite capable of leveraging technologies such as cloud and open source software.
"The new retail platform we will co-create with Infor will be unlike anything currently on the market, better leveraging major technology advances to deliver much more value at lower cost," said Jason Buechel, EVP and CIO of Whole Foods Market in a statement. He projects that the new platform will enable "a more efficient, connected enterprise with greater visibility, flexibility, insight, and ease-of-use for our team members — all while delivering a better end-to-end shopping experience for our customers."