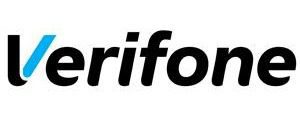 NACHA — The Electronic Payments Association, has presented Verifone with the 2015 George Mitchell Payments System Excellence Award. NACHA grants the award annually, honoring an individual or organization that has shown superior leadership in the development, implementation or advancement of domestic or international electronic payments.
Verifone and other recipients of the 2015 Payments System Awards were recognized during the Payments System Awards Luncheon, which was sponsored by TD Bank N.A. at PAYMENTS 2015 in New Orleans. Verifone received the award for its leadership in driving EMV education and readiness.
"We are tremendously honored to be presented with this prestigious award," said Jennifer Miles, President of Verifone Americas. "Verifone is committed to helping its merchants and partners solve payments complexity, and being publicly recognized by NACHA validates this commitment, which is behind all of our previous and future efforts and industry collaboration aimed at helping to streamline the U.S. migration to EMV."
The award is named after George Mitchell, former Vice-Chair of the Board of Governors of the Federal Reserve, who was an early proponent of electronic payments. The award is part of NACHA's Payments System Awards, which recognize the highest degree of achievement in the development, implementation and advancement of electronic payments.