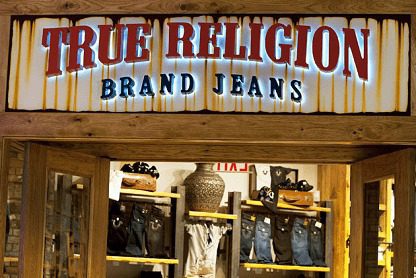 Premium denim designer and clothier True Religion is expanding its partnership with Epicor by implementing the Epicor QuantiSense Retail Business Intelligence solution and the Epicor ShopVisible cloud retail order management solution.
True Religion initially deployed numerous solutions from the Epicor Retail SaaS engagement model in 2013, including: Epicor Retail Store (POS), Mobile Store, Merchandising, CRM and Enterprise Selling. The retailer benefited from a 40% cycle time reduction in retail technology implementations.
Now, with the order management and business intelligence solutions in place, True Religion will be equipped to support a single, integrated view of all products, orders and customers. The retailer is the first customer to leverage the full end-to-end suite of Epicor Retail solutions in the cloud, according to a company statement.
Using Epicor Retail ShopVisible Order Management, True Religion will be able to streamline order management and support B2B and B2C order processing. Additionally, by combining the order management solution with Epicor Retail Enterprise Selling, the brand will be able to offer more fulfillment options, such as buy online, pickup in-store, and in turn, maximize shopper convenience and satisfaction.
"We've been truly impressed by the Epicor Retail team — their engagement, deep understanding of our business needs, collaborative deployment approach and ability to deliver a fully operational solution in a substantially expedited deployment time frame," said Eric Bauer, COO and CFO of True Religion. "Equally impressive is seeing Epicor's vision both through internal evolution and in making investments to acquire leading technology solutions, all of which will help us achieve our vision of supporting 'one version of the truth' across all our distribution channels."