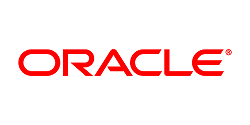 While many solution providers announce solution upgrades and enhancements during the NRF Big Show each year, 2016 is a seismic shift for Oracle Retail. Version 15 of Oracle Retail solutions includes an update of the entire suite, featuring several new cloud services that embed science and analytics across the portfolio.
The new solutions are "role-based, contextual and simple for the user," said Jill Puleri, SVP and General Manager, Oracle Retail, in an interview with Retail TouchPoints. "A lot of customers are coming to us and asking: 'Should I upgrade?' With version 15, retailers can upgrade or extend around whatever they already have in place."
Also, with the acquisition of MICROS in 2014, Oracle has a growing base of Tier 2 and 3 retail companies, in addition to the Tier 1 and Super Tier 1 companies Oracle has been serving, Puleri noted. "Some of these larger, transformational systems are easier to implement now. Smaller companies are looking at big boy merchandising tools, and larger companies are looking at a more fundamental approach to store management."
The new release, which encompasses both cloud and on-premise solutions, also upgrades and integrates Oracle Retail Xstore Point-of-Service and merchandising solutions to share insights between stores, merchandising, pricing and sales audit processes.
Oracle has added four new retail-specific cloud services to its offering:
Oracle Retail Sales and Productivity Cloud Service provide real-time insights into comparative sales, salesperson productivity, merchandise productivity, store sales and store traffic;
Oracle Retail Merchandise Financial Planning Cloud Service facilitates collaborative planning across commerce, store and wholesale channels, better aligning decisions impacting sales, inventory buys and promotions with topline business strategy;
Oracle Retail Demand Forecasting Cloud Service has embedded new levels of business intelligence, enabling retailers to fine-tune product selection, pricing and promotions for items sharing similar attributes, e.g. patterns or images that are "hot" fashion trends or specific flavors of yogurt; and
Oracle Retail Customer Segmentation Science Cloud Service identifies why customers buy certain items, allowing retailers to tailor offerings to meet their needs.
"For the first time, retailers can use Oracle Cloud services to pinpoint promotions customers want to see, forecast and meet demand for items with unique attributes and manage inventory in a singular, more effective manner across commerce, store and wholesale channels," said Puleri in a statement.
In addition, Oracle Retail is venturing into the hardware business with the new Oracle Retail Xstore Point-of-Service Workstation solution, designed to help store associates speed transactions via mobile POS or at traditional checkout stations. "It's a multipurpose device that also can be used for returns and other back office operations, such as planograms," Puleri explained.