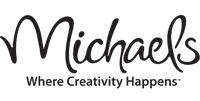 Arts and crafts retailer Michaels has entered into a multi-year agreement with Revionics, Inc. to implement its suite of merchandising solutions, including Revionics Promotion Suite, Revionics Markdown Suite and Revionics Price Suite. The agreement positions Michaels to strategically craft its pricing, promotions and markdowns based on customer engagement and demand.
The solutions will help Michaels listen, sense and shape demand. The modules can help deliver competitive pricing, promotions and markdowns that not only respond to customer needs but also align with the retailer's business and financial goals.
"Revionics stood out with their ability to manage the entire pricing, promotion and markdown processes, from analysis and planning through execution and measurement," said Chris Abell, VP of Pricing and Promotion Analytics at Michaels in a statement. "Revionics' proven science, intelligent and actionable analytics, transparency and what-if scenario planning will help us implement more customer-centric campaigns across all channels."
Other retailers leveraging Revionics solutions include Sally Beauty Supply and Houchens Good Group.