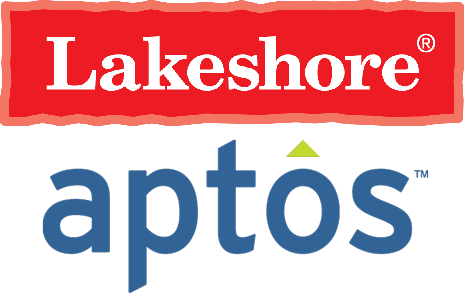 Lakeshore Learning Materials, a developer and retailer of educational materials for children, has selected Aptos (formerly known as Epicor Retail) to help streamline and mobilize store operations and support cross-channel order management and customer engagement.
In selecting Aptos solutions, Lakeshore Learning looked to replace aging legacy systems, integrate sales channels and elevate the in-store customer experience. The retailer will leverage solutions such as Aptos Store (for Point of Sale), Aptos Enterprise Selling, Aptos CRM, Aptos Loss Prevention, and Aptos Sales Audit.
The Aptos deployment is designed to provide Lakeshore Learning customers with a more convenient check out process, a centralized returns process and an "endless aisle" where customers can not only buy in-store, but also have items shipped home from the retailer's distribution center.
Using Aptos Store, Lakeshore store associates now have the ability to access both web and store inventory to find the products customers want quickly and easily. The system is designed to bring new and seasonal associates up to speed quickly in order to boost their productivity
"Our investment in new store systems enables Lakeshore Learning associates to be more productive and more responsive in meeting the needs of our customers," said Bo Kaplan, CEO of Lakeshore Learning. "As well, our customers now have a consistent shopping experience across channels so that no matter how they choose to engage with us — online, in store, through our catalog or sales force — they will have a seamless and consistent brand experience."