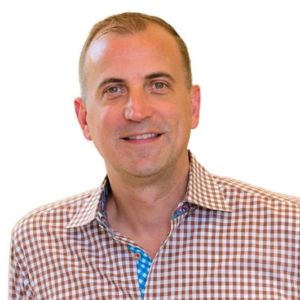 Just ahead of JCPenney's plans to report its Q4 and full-year earnings results, the department store's Chief Customer Officer Shawn Gensch is leaving the company. Gensch, who oversaw marketing and creative initiatives across all channels and shaped the company's loyalty strategies and messaging, had taken the position less than nine months ago.
News of Gensch's departure was first reported by The Dallas Morning News before JCPenney confirmed his exit.
JCPenney is conducting a search for Gensch's replacement for the top marketing role, which has been something of a revolving door for the last five years. Upon joining the retailer, Gensch replaced CMO Marci Grebstein, who was with the brand from 2017 to 2019. Grebstein replaced Mary Beth West, who also served for approximately two years.
Gensch's departure comes as JCPenney was seeking to rebuild an entire department under his guidance. Earlier this month, the struggling retailer hired four executives to work under Gensch and shake up the marketing department. Among the executives who reported to Gensch was CDO Karl Walsh, who came to JCPenney during the holiday season with extensive e-Commerce expertise.
Upon Gensch's hiring last spring, CEO Jill Soltau said she expected him to be "instrumental in developing a compelling brand identity that builds meaningful connections with new shoppers, and strengthens relationships with our most loyal customers."
While the hiring of Soltau in October 2018 was made in hopes that new leadership could engineer a turnaround, the department store has continued to experience more of the same problems, raising questions as to its eventual fate.
Pressure is coming from all sides for a company that saw combined November and December holiday sales fall 7.5%. Excluding the impact of its discontinued major home appliances and in-store furniture categories, JCPenney's sales decline was still an unsettling 5.3%. The company hasn't posted a sales gain since the 2017 holiday season.
Additionally, JCPenney is in danger of being delisted from the New York Stock Exchange (NYSE). On Jan. 31, JCPenney received notification from the exchange that it is no longer in compliance with NYSE continued listing criteria, which requires listed companies to maintain an average closing share price of at least $1.00 per share over a consecutive 30 trading-day period. The retailer has until July 31, 2020 to regain compliance with the NYSE's minimum share price requirement.