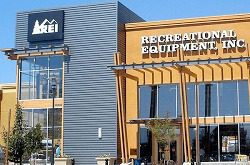 Just eight retailers out of 100 retail companies recently benchmarked by the e-tailing group have been recognized for providing superior online customer service. The other 92 may have a lot of catching up to do.
The winners are (in alphabetical order):
• B&H
• CPO
• Kay
• Lands' End
• Pottery Barn
• REI
• The Home Depot
• Zappos
(Home Depot and Zappos are repeat winners from 2014.)
The e-tailing group determines which retailers truly excel at customer service via a mystery shopping study conducted annually during Q4. The winners must possess every one of the following seven features, in this rank order:
1. Accessibility of 800# via home page;
2. Overall customer service destination page score of 2.0 or higher (on a scale of 3);
3. Three or fewer days to receive package;
4.. Five or fewer clicks to checkout, or if greater than five clicks has 1-click checkout capability;
5. Having the ability to move an item from the cart to a saved list for future access;
6. Overall customer service experience on customer service call was 2.0 or higher (on a scale of 3); and
7. Satisfactorily answer email question within 24 hours.
"Service today means unprecedented access via every channel and every device where access and efficiency are both expectations," said Lauren Freedman, President of the e-tailing group in a statement. "Creating a culture across one's enterprise is no small feat but nonetheless required to achieve the high standards set by shoppers."