In the two weeks surrounding the U.S. presidential election, retailers lost out on more than $800 million in revenue from online sales — with the sharpest spending drop occurring in the days after November 8, 2016. From Nov. 1 to Nov. 14, total sales growth slowed to only 1.35% on a year-over-year basis, versus predicted growth of 7.8%, according to data from Adobe. This change in spending habits marks the slowest growth rate for U.S. online sales since Adobe began tracking retail spending.
"Given the latest data, we are revising down our sales predictions for retailers," said Tamara Gaffney, Principal Analyst and Director, Adobe Digital Insights in a statement. "Similar to Brexit and its negative impact on consumer spending on durable goods in the UK, U.S. consumers seem to hold off spending more online. Instead of the expected 11% year-over-year increase, we expect growth to fall to single digits this year."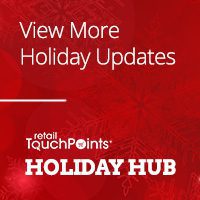 These insights are based on aggregated and anonymous data from 18.1 billion visits to retail web sites. Adobe measures 80% of all online transactions from the top 100 U.S. retailers.
"Sales on Thanksgiving Day and Black Friday will be an important indicator of how much sales expectations need to be adjusted this shopping season," Gaffney added.
Adobe also warned that out-of-stocks could keep some of the season's hottest products from achieving top-selling status. Nintendo NES Classic, Hatchimals and PJ Masks toys are at the greatest risk of running out, and it's likely that their lack of availability already has moved them off the top-selling products list. As of Nov. 14, Samsung 4K TVs, iPhones, Playstation 4 and iPads were the top electronics; the top toys were electric scooters/cars, Wild Things toys and Shopkins.