As Christmas Day nears, the pressure is on retailers to deliver their orders in a timely manner. Cyber Monday shipping data from 84 retailers reveals that brands such as Coach, American Eagle, Burberry and Kate Spade have been the real holiday shipping champions of 2016, according to a survey from Kurt Salmon, part of Accenture Strategy.
Coach fulfilled its order in only two days, the only studied retailer to do so. Retailers that delivered in three days included American Eagle, Burberry and Kate Spade, while brands that sent packages in four days included Lululemon, DSW, GNC, Nordstrom, Target and Zappos.
It's notable that five of the 10 retailers listed are luxury brands. While this vertical has gone through a difficult stretch in 2016, many luxury brands are still capable of creating optimal experiences for customers.
"Luxury retailers took the lead in delivering excellent customer service around fulfillment this Cyber Monday, with the fastest retailers delivering goods in an average of 3.5 days," said Steve Osburn, Managing Director of Kurt Salmon, part of Accenture Strategy. "Retailers are very aware of the unprecedented change taking place in the industry, and are under great pressure to deliver against rapidly changing consumer expectations. Ensuring they are operationally robust to fulfill customer orders and deliveries around a hugely emotive time of year is crucial for organizations wanting to build lasting loyalty. Being nothing less than a well-oiled machine at this time of year is simply not an option."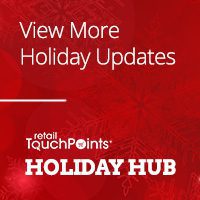 As part of the research, Kurt Salmon placed orders with 84 retailers across a broad range of categories (including traditional big boxes, specialty retailers and online-only retailers) on Black Friday and Cyber Monday 2016. The study analyzed online orders that were shipped to consumers, as well as those collected in-store, to measure shipping speed, accuracy and cost.
Retailers have improved their fulfillment capabilities to match consumer expectations, with 17% of retailers delivering within the first week of Cyber Monday.
Major year-over-year fulfillment improvements in 2016 include:
The overwhelming majority (94%) of brands delivered packages within two weeks, up from 82% in 2015;

Overall delivery times improved to 8.3 calendar days, compared to 8.7 in 2015;

12% of orders encountered an error — such as a cancelled, missing or incorrect item — compared to 15% in 2015;

26% of orders had a cancelled item, down from 34% in 2015; and

55% of retailers delivered all orders correctly, compared to just 30% in 2015.
While 92% of retailers offered a way for customers to get free shipping, 2016 saw more retailers (39%) add a minimum spend requirement for free shipping. The percentage of retailers offering a BOPUS or reserve in-store option remained flat compared to 2015, with 52% of retailers offering such an option.