Taking as her mantra that "retail is based on everything that the consumer experiences with you," Madison Reed CEO and Founder Amy Errett is optimistic about continued growth for the hair coloring retailer and salon operator. Madison Reed opened 30 new Hair Color Bars in 2022 for a current total of 85 stores, a figure that Errett said will increase into the "mid-90s" by the end of 2023, and its salon-quality products are sold in Ulta stores, Ulta Target store-in-store locations and on Ulta.com.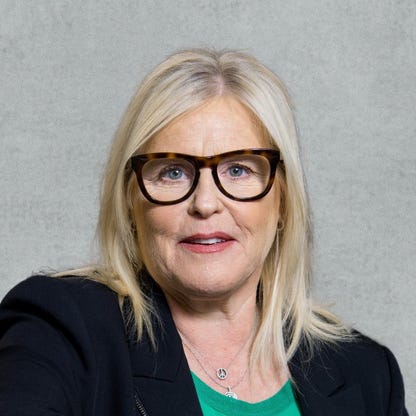 Errett does have the luxury of offering products and services that are as close to recession-proof as anything except food and shelter: "No matter what happens in the world, people color their hair," she said in an interview with Retail TouchPoints. "Women, and some men as well, color their hair during a pandemic, adverse weather conditions or a recession — this is not a category that's highly affected by life conditions; it's not predicated on desire, it's predicated on need."
Additionally, Madison Reed has just enhanced its Limitless Membership loyalty programs, offering four customizable options. For those who color at home, the free Limitless Premier program provides 15% off every Color Kit on auto-delivery, $10 in rewards for each $200 spent and welcome and birthday gifts. Limitless Plus, at $42 per year, adds free shipping, $10 in rewards for each $150 spent and one free roots service at a Hair Color Bar (up to $80 value) or one free full-size product.
For those using the Hair Color Bars, Limitless Pro has a starting cost of $40 per year and rewards including one roots service every six weeks and early access to new products. Limitless Pro+, starting at $65, offers its members unlimited roots services, 20% off all services, 10% off all products and early access to new products.
Errett shared her philosophy of making the hair coloring products the "star" as well as her commitment to listening to Madison Reed customers and creating advancement opportunities for the stylists working in the Hair Color Bars.
Retail TouchPoints (RTP): What are some of the key reasons behind Madison Reed's growth? 
Amy Errett: The split between women who color their hair in a salon and those that do it at home is about 50-50 — it's 48% at a salon, 52% at home — and we need to meet this customer where she is. At the beginning, [in 2013 when the company was founded], we were about the at-home colorers, but we always predicated our business on the product acting like a salon product. Traditionally, the quality of the product being used [in salons] is different than what's available on the shelf, but ours is the same.
The product is the hero. There's no odor and it's cream-based versus oil-based; there's no ammonia and it's an 8-Free [meaning free of eight toxic ingredients] and Leaping Bunny certified — there's no animal testing. There's no gluten, which could give someone with celiac disease a severe allergic reaction. In fact, 15% of women have an allergy of some kind to traditional hair color. You're not supposed to color your hair when you're pregnant, so would you have a stylist in your salon inhale it eight hours a day?
The whole beauty industry — color cosmetics, skincare, shampoo, nail polish — have moved in this direction, but we did this nine years ago. If we care about people and our customers, we can't put ingredients in that we don't feel comfortable about.
RTP: Madison Reed is known for its quizzes for new customers. What other tools do you use to improve your understanding of customers? 
Errett: The quiz consists of 18 questions and it's backed up by an algorithm [drawing on] over 15 million hair profiles. Essentially it's emulating what a stylist would be asking if you were with them in person: What's your natural hair color? If it's gray, how much is gray? What's the texture? How often do you color? What's your desired result? Once I know those factors, as well as skin, complexion and eye color, we can give two or three shades that we know will work.
Once you have stores, that's the easiest way to understand what customers want, because your customers [will] tell you everything if you're willing to listen to them. We're seeing 10,000 customers per week on average. I and members of my field management team go into stores every single week, and I try to talk to every customer. I'll sit down for 15 to 20 minutes if they want to get off their phone and unplug, but these are busy women. In fact, that's why we changed our Membership program; people were telling me "I come back every three weeks, why don't you have a membership program?" We always had an online version, but now we have Pro+ in our Hair Color Bars, and those members can come in as often as they like.
Your customers have every answer to every problem you have; you just have to have the courage to listen to some of the things you may not want to hear, or that they tell you you need to change. Additionally, NPS scores are an incredibly important part of our business; we monitor it on an internal Slack channel. We also do customer satisfaction call center reviews and customer touch point research on a quarterly basis. I'm highly engaged with customers; my email is listed [on our site]. For any CEO of a consumer company; if you don't know what your customers think of you, you have a problem. Your business only exists because you surprise and delight your customers and your team members like working there.
RTP: You mentioned team members' happiness. What are some of the reasons for that? 
Errett: When you walk into a restaurant, if the servers are happy and you enjoy the food, it's a great experience. We have a very distinct, intentional mission- and values-based culture when it comes to compensation and benefits. We believe in great ingredients, treating customers really well and meeting the customer where she's at, and the same thing we believe for our consumers we believe for our team members.
Specifically, we believe that we can pay our stylists twice what they've ever made and offer health benefits and a career path that they haven't had before. I recently did four interviews for store manager positions, and two had started as colorists. One person had been on the job for 18 months, and now they were running a store as a leader.
RTP: What are your growth projections for Madison Reed? 
Errett: By the end of 2023 we'll be in the mid-90s in terms of the number of Hair Color Bars, and we'll clearly break 100 by 2024. We have 17 geographic hubs, and some are more densely populated with stores; for example, we have 11 in the Los Angeles area. We're also open to selling our product in other retailers.
We have a world-class real estate and development division that looks at cellphone data as well as where our customers are ordering from, as well as data from Ulta. We know our population base — women of a certain income level, over 35 years old that are professionals — and as I've said, women color their hair everywhere.