It's the question that's on every retailer's — and not a few consumers' — minds: When will global supply chains flow freely once more? Unfortunately there's no definitive answer, nor is there likely to be one: multiple factors contribute to supply chain problems, including but definitely not limited to COVID's persistence in China, the war in Ukraine and upcoming labor negotiations at West Coast ports.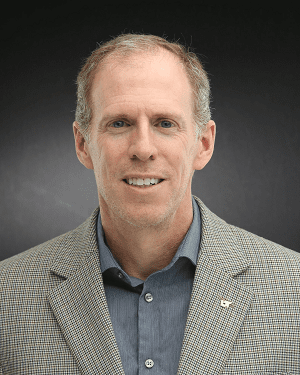 With supply chain challenges come the higher costs feeding inflation, which is itself a double-edged sword. Inflation can certainly reduce demand as prices rise, but it also can encourage consumers to buy now before prices go up even higher.
Dr. Thomas Goldsby, Professor and Chair in Logistics in the Supply Chain Management Department of the University of Tennessee, revealed some of the less obvious reasons for rising prices, the virtues and limitations of "nearshoring" via domestic supply chains and the prospects for supply chain improvements during holiday 2022 and into 2023.
Retail TouchPoints (RTP): Inflation has been in the news a lot recently. How are the supply chain challenges we've been seeing contributing to rising prices?
Thomas Goldsby: I usually look at two basic metrics in assessing the state of the supply chain: on-shelf availability and the total cost to get an item into a consumer's hands. Costs are up everywhere, for everything — the Consumer Price Index is getting dangerously close to double digits. Companies themselves are experiencing higher costs for virtually everything they buy — materials, fuel, labor, real estate, warehouse space — it's all at a breaking point, so they're passing along [those costs] to the consumer.
In terms of on-shelf availability, in areas like grocery people are routinely seeing products out of stock. (The baby formula shortage is a special case.) For products like fashion and durable goods, we also do have our struggles, particularly with anything that has a level of manufacturing complexity, like automobiles and electronics.
RTP: What are some of the biggest causes of these supply chain slowdowns?
Goldsby: The summer months are usually the time when we're trying to catch our breath as it relates to globally extended supply chains, when we would normally see inventories start to rebuild. This year it has given the West Coast ports the opportunity to clear out the backlog of ships [waiting to unload their cargos]. And while the war in Ukraine has thrown things out of balance, probably more than anything the Chinese lockdown [is affecting supply chains]. As I've been saying for a while, as the pandemic goes, so go our supply chains — in terms of both supply and the demand.
Even though in 2022 we're fortunate to have vaccines and realize that masking does work, and we have effective treatments for COVID-19, China is still stuck in 2020. And because that's the source for so many products, we find ourselves hamstrung.
One thing that's important to note, however, is that even with all these issues, supply chain volumes are higher now than they were before the pandemic, in large part because demand for goods (as opposed to services) remains high — and goods are far more "supply chain-intensive" than services. While it took services about 1.5 years to return to their previous level (and many continued to lag behind pre-pandemic levels), goods saw a dramatic increase right away after the initial slide [in Q1 2020] that lasted about a month. In raw dollars alone, you see that January 2022 demand for goods, durable and non-durable, was approximately $5.8 trillion, compared to January 2018 ($4.2 trillion) or January 2019 ($4.4 trillion).
Of course, some of the recent growth is not attributable to volume but inflation, yet we still see that volumes, and not just sales dollars, remain strong. And virtually all of the U.S. ports, on both the West and East coasts, have been setting records in terms of loaded containers they process.
Essentially, we're asking so much more of our supply chains, particularly the globally extended ones, than we ever have. We demand very different things when we're working, schooling, playing and entertaining from home. We saw the surge in Peloton bikes, home theaters and furnishings, and just about all of that comes from overseas.
RTP: Which supply chains, or parts of supply chains, are doing better in terms of productivity?
Goldsby: The general rule is that wholly domestic supply chains provide more control and more options. As soon as you introduce long distances, export and import rules and the vagaries of international conflict, things get that much more complex. And now the world has realized how dependent we are on those global sources.
If a supply chain is largely domestic, that can create options. If a trucking company isn't available to move your goods, you can go to another of the 400,000 registered trucking companies, or move goods by air or via intermodal transport. Grocery products, outside of produce that's brought in from other countries, are largely domestic, for example.
But it's still difficult to have a wholly domestic supply chain. I ask my students to do a basic exercise of mapping the supply chain of a simple product as far upstream and downstream as they can. It could be a soft drink, a Tennessee whiskey, a pizza. The map of the Tier 1 suppliers is relatively easy, but then it becomes unwieldy, because even 'simple' products have packaging or international sources. So you can source, make and deliver those things, but it will be at a higher cost.
RTP: In addition to continued high demand, what else is sparking higher prices?
Goldsby: We've reached something of a tipping point. The truth is that everyone — manufacturers, retailers, shipping companies — have wanted to raise their prices for years, and they are now seeing the opportunity to do so. The dam has broken. Everyone is expecting higher prices, we're seeing wages go up and gas prices at the pump go up; it's everyone's economics. So companies are basically building price increases they have wanted to do for the better part of a decade. The important takeaway is that [with higher costs and higher prices], those that can figure out how to be more efficient are going to have healthier bottom lines.
RTP: What impacts do you see stemming from supply chain issues on product availability, sales and promotional activity/discounting for holiday 2022?
Goldsby: There was a fear during the last holiday season that Santa wasn't going to deliver, that products wouldn't even be able to get off the water. But a metric I watch is the inventory-to-sales ratio, and by and large Santa delivered, although maybe there was some substitution in the store or online. And now inventories are starting to build up and we've cleared out some of the backlog in the ports. I don't think we'll see quite the same anxieties; product will be available.
Retailers will be trying to maintain their topline volumes and prices, so [discounts and promotional activity] will come down to what a company's competitors are doing and whether there will be an escalation of promotional activity. But right now consumers are still assuming that shelves will always be stocked with products, and retailers will see how far they can ride that. Bottom line, they are recognizing that costs don't seem to be retreating, so they will be cautious about promotions — but will go there if they're forced to.
RTP: What's your forecast as to when things will start to improve with supply chains?
Goldsby: The year ahead promises some upside; we are figuring out how to operate and recognizing that the pandemic is feeling more endemic. I take some confidence from the fact that consumer behaviors are returning to their pre-pandemic tendencies. One metric I watch closely is TSA boarding numbers, because it provides a great pulse about how confident people are feeling about travel, and even more that they are engaging in normal activities. We're seeing boardings closing in on pre-pandemic numbers, and I'm thinking the airlines will be responding by bringing more capacity online.
My sense of normalcy will also be around people spending money on things other than goods. How many grills and Peloton bikes do they need? More diversified spending will be good for the supply chain, and non-durable items are more likely to be produced within the confines of the U.S. Of course, services also rely on supply chains, but they involve far less material and are less supply chain-intensive. If we can behave more like we did pre-pandemic, that will take the stress off.
The word "recession" is being thrown around, but I've gained faith in the American consumer. They have some money to spend, and the appetite to spend is still there, even if it means putting [the purchase] on a credit card. And remember that 70% of our economy is consumer-based.