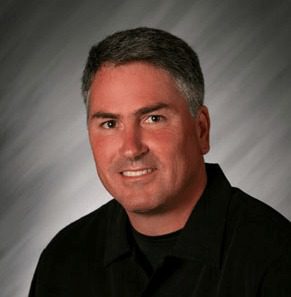 It's a tradition. With the crucial holiday shopping season in full swing, retailers raise armies of customer service personnel to bravely battle through the annual onslaught of store traffic. Sound a lot like a war? It can certainly feel that way to the shopper, and no retailer wants its customers to come away from a holiday purchase with the impression that they've narrowly survived combat.
Accordingly, many brands try to get ahead of potential customer issues during the holiday season by providing uniform holiday guidelines to customer-facing staff — executive instruction delivered from on high to help frontline workers manage difficulty and protect the retailer's brand image.
In today's customer-driven world, such actions are necessary, but by no means sufficient. To best exploit the holiday rush, the flow of information also needs to work in reverse.
What if retailers not only provided guidelines, but actually empowered the frontlines to improve the customer experience? Frontline staff interaction is a key touch point in any consumer experience, so enabling and encouraging frontline staff to shape that experience makes particular sense — especially during the holiday sales surge, when the increased volume of transactions can provide a wealth of insight for smart growth during the rest of the year.
Frontline empowerment has many benefits. It provides an interactive customer communication pipeline for the organization, it increases employee engagement, and it also leads to greater conversions (because the employee's focus isn't on generating a feedback score, but rather on shepherding the customer's experience to a positive outcome).
"For many years, companies have known that they can't earn the loyalty of customers without first generating enthusiastic engagement and loyalty from employees, especially frontline employees," writes author and business strategist Fred Reichheld in his book The Ultimate Question 2.0: How Net Promoter Companies Thrive in a Customer-Driven World. By empowering the frontline, retailers can build loyalty and engagement, which enables them to more quickly uncover emerging customer needs and grow their businesses in innovative new ways.
So, how does this work in practice? Focus on these three things:
1. Actively engage your frontline. The individuals personally interacting with your customers are the individuals with the clearest sense of how your brand is actually perceived. This information is invaluable. Inform your frontline staff of how you wish to be seen, but also empower them to manage that image and give them a means of sharing the insights they collect from customers. The more involved your frontline associates are in the customer experience, the more attuned they are to customer perceptions, and the more committed they will be to both advocating for and positively shaping those views.
2. Turn detractors into promoters. The cost of taking one of your store managers off the floor to close the feedback loop in a difficult situation can easily be recouped if that manager's attention turns negative customer sentiment into a positive customer experience. An empowered frontline can identify in real time when — and, more importantly, why — customers have unsatisfactory experiences. Implementing in-the-field solutions that address customer issues also creates new value for your company. When your frontline is empowered to turn detractors into promoters, especially in the age of instant sharing on Facebook and Twitter, that outcome ultimately grows your customer base and enhances brand loyalty.
3. Make customer experience operational. While the importance of the frontline cannot be overestimated in retail, you also need to enlist all levels of your organization in the customer experience effort. To extract maximum value, information acquired at the frontline needs to be communicated throughout the organization, integrated into the knowledge base, and made actionable at scale. In-the-moment feedback must be made consumable for all relevant parties, from the sales associate to the C-suite, and there must be a responsive organizational mechanism for implementing customer-centric innovation. Translating data into action doesn't need to entail groundbreaking change — even small, informed adjustments based on actionable insights can have a significant impact in retail, and they can add up very quickly.
Empowerment in Action
Translating these three focus areas into action is pretty straightforward in practice. One leading U.S. retailer uncovered a recurring complaint using real-time insights collected and distributed via its Medallia CEM platform. This retailer learned that shoppers routinely reported difficulty in identifying store employees on the floor.
The manager at that location piloted an initiative where in-store employees wore the standard nametags, but also all wore distinctive brightly colored shirts to make it easier for customers to spot them on the floor. Within two days, that store location measured a 30-point jump in its primary salesperson metric, causing the company to roll out the initiative across every retail location.
The recipe for delivering a better retail experience is one part organizational mindset, one part employee initiative, and one part technology. Once you decide to empower your employees and they are excited about improving the customer experience, you need to ensure you have a system for collecting customer experience data and enabling your employees to make real-world use of that feedback. After all, understanding the customer experience only matters if you're able to glean actionable insights that ultimately drive better business outcomes.
And that's the gift the keeps on giving — to your company and, more importantly, to your customers.
---
Russell Haswell is VP and GM of Retail and Auto for Medallia and is passionate about scalable, cutting-edge technology enabling better experiences. He has built and managed business operations for major corporations, including CustomerSat (acquired by ConfirmIt), Frost & Sullivan and Apple.