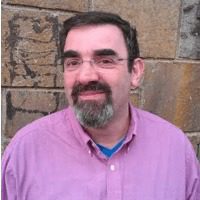 It's ironic that I write about technology because in many ways I am the quintessential late adopter. Friends and family have long mocked me for my belated embrace of the latest gadgets, gizmos and services throughout the years. (Confession: I still listen to music on CDs.)
However, years of using ATMs, self-checkouts at supermarkets and self-service ticket machines at airports have won me over, or worn me down. Now chatbots are the latest wave in self-service, and they are gaining ground. A recent survey indicated that 55% of American consumers are becoming more accepting of chatbots in mobile and online customer service. The use of chatbots by the Mall of America seems like a strong indicator that they are going mainstream (though it's nice to note that there are human concierges to serve as backup for the bots).
Additionally, I was recently reminded that the so-called "good old days" were not always so good, particularly when it came to getting information from a real, live human being. There are definitely situations when the anonymity of a Google search, or the patient neutrality of a chatbot's suggestions, are preferable to interactions with people. Let me explain:
One of the many pleasures of reading the Sue Grafton "Alphabet" mysteries, featuring intrepid private detective Kinsey Millhone, is that Grafton meticulously keeps the stories set in the 1980s. This was the present day decades ago when Grafton began with A is for Alibi, but 25 books in, at Y is for Yesterday, the stories have become period pieces. Kinsey is stuck in 1989, investigating crimes without the benefit of a smartphone, Google, or even the Internet as we know it now. You can almost feel Grafton's relish for the way things used to be when she describes Kinsey typing her reports on a portable Smith-Corona and separating out the carbon copies.
But when Kinsey has to learn how a blackmailer might have made copies of an incriminating home-made VHS sex tape in those pre-digital days, she has no recourse but to deal with a snarky proto-hipster clerk at an unidentified "superstore." After she makes the mistake of revealing that the tape in question contains graphic images, he ends up asking her whether it's a snuff film. Suffice it to say that she gets much more attitude than useful information, with the exchange ending like this:
I had to exercise patience, the Zen of not gnawing his ear off for being such an ass. "Let's try this. Suppose I want to rent a video camera, can I get one here?"
"Nope. Don't think so. Ordinarily, yes, but given what you've said, I'd be fired."
I returned the tape to my bag, saying, "Thanks, anyway."
"Here to serve," he said.
Well, obviously he's not "here to serve," and he has probably lost a sale and a customer into the bargain.
We now take for granted the ability to anonymously search for information, even (or especially) when the topic veers into the realm of the personal and/or embarrassing. I know it's not really anonymous — Google, Facebook, et al. are busily gathering all kinds of data about everyone — but it feels anonymous in the here and now.
Anonymity is both a good thing and a bad thing. Terrorists and other evil-doers can access DIY bomb kits, but scared gay kids also can find resources and community without exposing themselves to ridicule and bullying.
I'm not arguing that there's no place for human beings in retail — far from it. Rather, like Kinsey Millhone, I would like to deal with human beings, but under two conditions. One, that they have the information I need; and two, that they have a sincere desire to help. If not, my first choice may well be a chatbot — at least until they start developing an attitude.