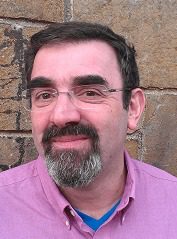 There's an old saying in advertising about the power of repetition: Tell them you're going to tell them something; tell them; and remind them that you told them. Perhaps it's too old-fashioned for today's fast paced world, but it's a mantra that should be adopted by retail customer service. Recently, a lack of communication made a bad CX experience — a long wait for a product I had ordered — that much worse for me.
A few CX basics that this experience highlighted for me:
If there's a delay, let the customer know: Set up a triggered email that goes out when an item is X number of days past your promised delivery date;
Explain but don't blame: Even if you're relying on a third-party shipper or fulfillment house, meeting customer expectations is still the retailer's responsibility. Let the customer know you are dealing with the problem (this is assuming that you are dealing with the problem);
If you say you'll get back to me by next business day, then do that: Even if it's just a no-news status update, follow through on what you've said you would do;
Spread good news when you have it: When the problem is finally fixed and the package is on its way, let the customer know.
The Saga Of The 'In-Transit' DVD
Here's what triggered all these musings for me. In late December I bought myself a holiday present: a DVD of the first season of The Good Fight, the sequel to one of my favorite network dramas of recent years, The Good Wife. I had shopped for it on this little site named after a South American river, but rhymes-with-Mamazon directed me to a different site — one that took my PayPal payment and sent me a confirmation email. So far, so good.
I wasn't in any tremendous rush to get the DVD — the show itself had already aired on CBS All Access several months before, so obviously the time factor wasn't a big deal to me. Also, there was some good stuff on Netflix that I wanted to catch up on. However, I did want to get it at some point.
So when days and then weeks went by with no DVD and no word from the company, I went to their web site. Surprisingly, it claimed the item had shipped on Dec. 29 — less than a week after I had ordered it. They provided me with a tracking number that I duly copied into a box on the USPS web site. That site told me the package was waiting to be sent to a shipping station (or some such thing). I imagined a lonely frontier outpost manned by a parka-clad clerk, waiting for the monthly dog sled to arrive and take my package to the big city.
Finally, on Jan. 27 I sent an email to the customer service department at the vendor. In less than 24 hours (and on a weekend) I received a very polite reply from "Anna," saying she would check with their shipping company and get back to me by the next business day. Alert readers will probably guess that I heard nothing from Anna, or anyone else. On Thursday, Feb. 1, I sent a seven-word email: "Do you have any update for me?"
The silence of the customer service representative was deafening.
I considered cancelling the order and mulling how much of a pain it would be to deal with a PayPal credit (it's not a payment service I use very often). So I was pleasantly surprised — sort of — when the package arrived on Saturday, Feb. 3. This vendor came that close to losing the sale and having to provide a refund — and after the company had already spent the money to ship my DVD. They could have eliminated that risk with just one or two more timely emails. And though they made this sale, they won't get any future purchases from me.
Smart Brands Keep The Conversation Going
Happily, the silent treatment that I experienced in this case is the exception rather than the rule. When I suspend my New York Times delivery because I'll be out of town, they send a confirmation email before I even close down their web site. When I sent a birthday treat to my boyfriend from Shari's Berries, they sent emails confirming the order, confirming that it had been shipped, confirming that it arrived, etc.
Retailers might understandably be reluctant to over-communicate when they have no news (or bad news) to share. Nobody wants to send an email that says, "Your item is still on back order" or "We're still investigating the shipping issue." But providing no information — particularly when the customer has asked to be kept in the loop — seems like an even bigger mistake.