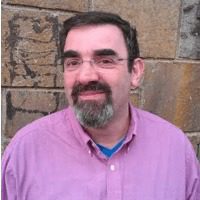 Several years ago I heard a futurist predict what the retail economy would be like by 2020. One of his big ideas was that consumers would begin to monetize themselves, "selling" things such as their private information, their attention to a given marketing message and the right to address personalized communications to them.
Now, four years ahead of schedule, some consumers are being rewarded by retailers for actions they take, but the big difference is that they aren't earning money. They're being showered with an incentive they can't take to the bank: good karma.
Let me explain. A few weeks ago I attended a web seminar about the highly successful referral program run by outdoor gear retailer Backcountry. Current customers are encouraged to become "advocates" with the altruistic call-to-action of "Give Your Friends $10." If a shopper does recommend the site to a friend, the advocate is rewarded with an email adorned with "a cheerful image of people hugging on a rock in the middle of a lake," said Marc Peterson, Organic Marketing Manager, Backcountry.
"They don't get any incentive, it's a 'good karma, share the love' type of thing," he added. "It's our attempt to make the advocates smile and feel appreciated, not a financial incentive." The people who are referred know which advocate turned them on to Backcountry; they receive emails saying "[Adam] just gave you $10."
Leveraging An Enthusiastic Customer Base
Lest all this sound like hippie-dippy hogwash, the results speak for themselves. By taking advantage of its loyal, highly engaged customer base, Backcountry.com boasts a referral index (the number of conversions per 100 advocates) of 42. This is well above the industry benchmark of 25, according to Jen Gray, Director of Marketing at Extole, which provides the technology foundation for the referral program.
"They have a high advocacy rate, of 34%," said Gray. "Their base is enthusiastic about the Backcountry brand and they want to refer their friends." Backcountry's conversion rate of 21% is also high compared to industry averages, and since the program's launch less than one year ago, nearly 34,000 customers have made at least one referral.
"Influencers" and "Super Advocates" make multiple referrals, and while they are only a small portion of the overall group, their conversion rates make up for their small numbers. For example, Super Advocates, who refer three or more times, are only 4.2% of the group of all advocates, but they account for 14% of all conversions.
Another bonus for Backcountry is that referred customers tend to be more valuable than those acquired by other means, with higher AOVs (Average Order Values), longer times on the web site and a propensity to themselves refer their own friends.
When you think about it, it makes sense. Facebook and other social networks have built multi-billion-dollar businesses based on the non-monetary currencies of "likes" and "followers." That's feel-good social capital if not exactly karma, but it's certainly not money in the traditional sense. And according to recent reporting, Facebook's market value of $357 billion now outstrips that of Warren Buffett's more traditional business conglomerate Berkshire Hathaway. (Now that's real money.)
If there's a lesson for other retailers, it would seem to be that not everyone can (or even wants to be) incentivized by money or a lower price. If you're already lucky enough to have a customer base that feels positively about your brand, there are other rewards that may be more meaningful than a few dollars. In a world where civility and appreciation seem to be in short supply, a heartfelt "thank you" can be a highly valuable commodity.