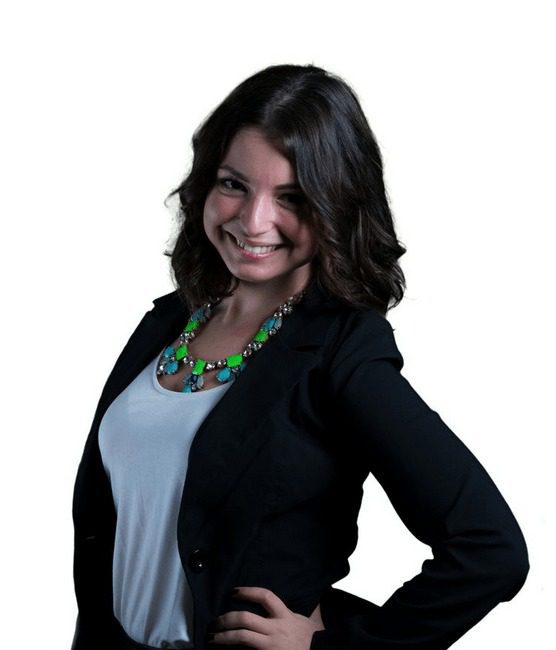 I can't seem to contain my excitement after seeing the new Rebecca Minkoff flagship in SoHo, New York City yesterday.
For those of you who or are unfamiliar with the New York City area, Greene Street — where the Rebecca Minkoff store is located — is basically the Mecca of fashion. Luxury names, such as Jill Stuart, Jack Spade, Tiffany & Co. and Stella McCartney are dispersed along the block. Startup darlings, including Warby Parker and Piperlime also have flagships nearby.
But let's get to the fun part of the story, shall we? Upon entering the flagship I was taken aback by an enormous display showing b-roll footage of Rebecca Minkoff videos and fashion shows. A representative eventually greeted me and proceeded to walk me through the connected retail experience, which starts at the front display and ends in the fitting room.
Let me tell you: I'm not usually one to get super excited over these types of experiences. We've seen so many "potential use cases" and "hypotheticals" that after a while they tend to be underwhelming. You can only hear "there are no retailers implementing this" so many times. But there it was! The connected store in the flesh!
I felt like a young child on her first day of school: Excited but suspicious. Would this meet my expectations or fall short?
We started out going through the interactive display experience. When you tap the screen, the b-roll footage moves to the back and you can sift through lookbooks and product pages. When you find an item you like, you select your size and press "add to my fitting room."
When you're done digitally browsing, you enter your mobile phone number so you can be alerted when your fitting room is ready. Feeling thirsty? That's fine, because you can order a glass of champagne, water, coffee or tea through the digital interface so you can rehydrate while you wait.
After you walk into your fitting room, the interactive mirror turns on. Thanks to RFID technology, the mirror recognizes all the items you're trying on, and provides product recommendations straight from Rebecca Minkoff herself. You can adjust the lighting in the room to reflect the environment you'll be in. For example, if you're going to a black tie event, you can dim the lighting a bit. If you're looking for a dress for a daytime wedding, you can make the lighting brighter. Goodbye, ugly florescent lighting that I so dread!
What I personally loved about this part of the experience is that we saw a benefit to RFID that is not often discussed. Typically, RFID is included in conversations regarding inventory accuracy and supply chain management. This time, it played a key role in engaging the shopper, and showed retailers another reason to invest in the technology.
Now, back to the shopping experience. Should you need a new size for an item you try on, or are interested in taking a recommended product for a test run, don't fret! You just tap on a button on the interactive mirror to alert a store associate that you need some assistance.
At the end of the shopping experience, you can either purchase your items or save them to your digital shopping bag. All items browsed, added to cart and purchased are saved to your Rebecca Minkoff mobile app.
Throughout the entire demo, there was not a single technology glitch. Everything ran swiftly and smoothly, and definitely made me sad that I had to head back to the office and couldn't shop anymore!
Apparently, this is the first store implementing this type of experience, but Rebecca Minkoff will be implementing this connected store concept in a west coast location very soon. Be on the lookout for what's to come from Rebecca Minkoff and the folks at eBay Inc., because I'm sure they'll be making more moves very soon!
It's safe to say, the future of retail is officially here and it definitely is going to make my life easier!