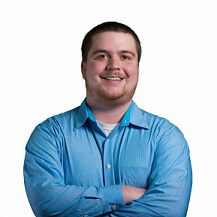 TV ad reach is shrinking. But that's not a bad thing for retailers investing in ads or the consumers they are trying to reach. This is just another instance where retailers need to be flexible and adapt to the new TV landscape. This is an exciting time, especially for retailers.
TV-related conversations taking place on social networks have increased over the past year. According to a study performed by Nielsen, the number of "Twitter Authors" increased 24% increase year-over-year in 2013. The people who view tweets about TV programs — the "Twitter TV Audience" — grew by 38% in 2013, making it 50X larger than the number of authors tweeting. The growing size of the social media audience is a clear sign that more consumers will "tweet and watch" during their favorite shows and of course, during commercials.
The addition of social media into the viewing experience is giving consumers a voice that TV was never able to offer before, according to a recent Offerpop webinar.
"We've entered into what Forrester is calling 'The Age of the Customer,' where companies have to really invest in understanding and connecting with consumers in order succeed," said Mairead Ridge, Senior Manager of Marketing at Offerpop, during the presentation. "More and more marketers are realizing that marketing has to be consumer-driven. The most effective marketing today incorporates social and consumer experiences into every channel, including channels like TV which were considered more for broadcast than it was for engagement."
In collaboration with social media sites like Twitter, a TV is no longer just a broadcast system for companies to reach a broad audience. Now, the audience has the ability to interact with one another — as well as the brand — to share their thoughts and opinions on specific commercials and products, and even provide user-generated content for loyalty programs. As these activities take place, brands will see an increase in overall message reach.
The most recently notable example of the social TV phenomenon was Super Bowl XLVIII, where the event name alone collected close to 5 million mentions across social sites. Advertisements like RadioShack's 1980s-themed commercial generated a lot of social mentions, while Budweiser's "Puppy Love" commercial was shared via YouTube a few days before the Super Bowl to get the first dibs on social engagement with the audience.
Advertisements aired during the Super Bowl that featured Twitter hashtags received 42% more mentions than other ads. This is an important indication that hashtags have the potential to be the next social call-to-action (CTA), giving the audience an easy way to engage with a live event, TV show, or a brand.
Social media also is providing audiences with second-screen capabilities to shop for products that they see on their favorite TV shows. For example, the TBS sitcom Cougar Town is one of the first shows to experiment with the next level of product placement.
With the help of some video tagging technology from the startup wireWAX, a handful of Target products that were featured on Cougar Town could be selected by the audience on a streaming version of the live TV show. Flashing tags were placed on purchasable items, allowing viewers to click and gain further information about the product — potentially leading to a purchase.
Ultimately, the definition of advertising is changing within the TV landscape. With social TV, advertising is gradually turning into interactive and participatory marketing that offers brands a personalized connection with the consumer, along with new ways to collect data and further enhance marketing strategies.