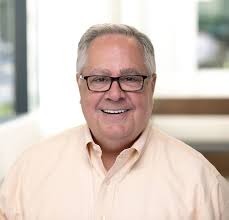 At this point, it's impossible to quantify the ramifications of COVID-19. That may be the case for several years, if not longer. From the normalization of remote work to the untold transformations in healthcare, the way people and industries operate will be forever changed in ways big and small.
One surefire outcome already taking place across global trade and the domestic supply chain is the shift toward reshoring. Reshoring, or onshoring, is the term used to describe bringing imported goods or materials back to domestic production. If a certain industry relies on offshore factories, reshoring means allocating the resources necessary to localize that production, which means organizations no longer have to depend on international deals and long-distance shipping.
In a 2018 study, the consulting firm A.T. Kearney reported a record number of imports from outside the U.S., especially from "low-cost country trading partners" in Asia. This includes the largest one-year increase in offshoring since 2011's economic recovery. The study described this as "offshoring inertia." Based on these findings, reshoring did not seem to be a priority for the average U.S. manufacturer just two years ago.
Today is a far different story.
Due to the anxieties surrounding general travel, widespread shortages of medical supplies and other assets, and sudden restrictions placed on suppliers across the world, reshoring is now on the lips of supply chain experts and some of the largest manufacturers, both in the U.S. and abroad. Research shows that reshoring had significant momentum back in January, right before WHO declared a global health emergency related to the pandemic.
As uncertainties loom and the number of preventable casualties in the U.S. climbs higher, some feel that immediate reshoring will save lives. Simply put, a growing number of organizations see domestic manufacturing as crucial to our economy, public health and national security.
Globalization And Its Effects
The globalization of our supply chain has been a developing story for decades. In addition to forging international relationships, international trade deals have helped to drastically reduce both labor and retail costs. In the process, countries across the world have grown dependent on each other to fulfill these supplies while keeping factory workers employed in developing economies.
These dependencies opened the door for unprecedented risks that are now abundantly clear in this worst-case scenario. Some of the downsides came to the surface during the banking crisis of 2008, as well as through the rise of cybercrime over the past decade. In addition to the slow and unpredictable turnaround of overseas delivery, which has been greatly amplified by the COVID-19 crisis, offshoring has steadily revealed a number of risks for U.S. manufacturers. These include "Asian factories' use of unapproved suppliers or components, finished products that differed from samples, poor quality, intellectual property theft, and lack of responsiveness to problems," according to one study.
Now, coronavirus has opened the floodgates and forced businesses and consumers alike to consider domestic suppliers out of sheer necessity, despite higher costs in many cases. With unemployment levels still sky-high across the country despite June's recent rebound, some economists feel that reshoring will be pivotal to the turnaround. In addition to streamlining the supply chain and improving safety, bringing manufacturing back to the U.S. would bring millions of new jobs back to the American workforce.
But reshoring is not as simple as flicking a switch. In addition to extensive trade agreements, rebuilding facilities and teams, and other challenges, cost will continue to be a consideration for many organizations as they pursue reshoring efforts. According to a recent survey, around 70% of decisions to buy imports are driven by price.
The Case For Reshoring
While the decision to reshore will hinge on cost for many organizations, emerging data shows that reshoring can actually create cost efficiencies. According to the Reshoring Initiative, factors like lower transportation costs and quicker inventory turns can offset higher labor costs to make reshoring less expensive overall.
Businesses are taking notice. Between 2010 and 2018, 749,000 jobs were brought back to the U.S. across 2,900-plus companies as a result of reshoring. In June 2018, USA Today published a list of U.S. manufacturers bringing the most jobs back to the country, including Intel, General Electric and Boeing.
In the wake of the pandemic, those figures have the potential to skyrocket. Extensive reshoring of pharmaceuticals and medical supplies alone could potentially create more than one million new jobs and inject more than $250 billion into the GDP, according to research published on MarketWatch.
Between saving the lives of COVID-19 patients, keeping shelves stocked and putting families in need back to work, the proponents for U.S. reshoring are poised to grow in numbers as the crisis extends into the summer and beyond.
The Role of Tracking Technology
For businesses that decide to migrate their operations, effective inventory management and supply chain tools will be key for success. Innovation across the industry over the last decade has brought new solutions to the forefront that can support businesses in their reshoring efforts.
These include new tracking and authentication advancements that make visibility across the supply chain more accurate than ever. By optimizing traceability in the pharmaceutical industry and other sectors, companies can enhance their operations in addition to building consumer trust. Along with expediting production and delivery, advanced tracking tools can help prevent counterfeits, stolen goods and mishandling of customer information.
As has always been the case, what's best for one company might not be the same for another. With that said, reshoring will be a major talking point as we prepare for a post-COVID supply chain, and businesses have no choice but to take note.
---
Steve Maul is the Chief Revenue Officer for LocatorX. LocatorX technology enables brands and consumers to access an item's current location and audit trail from its origin, protecting against theft, counterfeiting and product diversion while increasing consumer engagement with manufacturers.