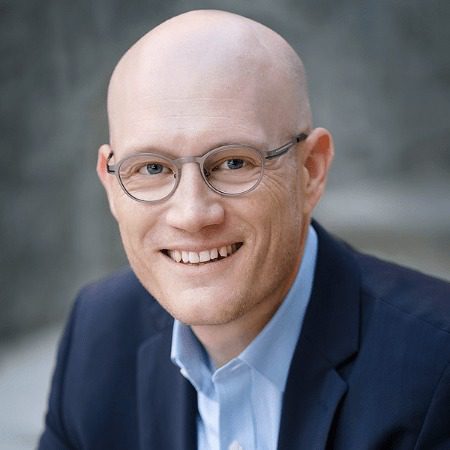 The COVID-19 pandemic brought into sharp focus which retailers were better prepared to weather massive market disruption and which were not. Supply chain challenges, technology gaps and dwindling cash reserves have resulted in locked-up inventory, lost sales and, in extreme cases, bankruptcies.
Retailers have scrambled to ensure customers are able to get essential items as quickly as possible, using different methods to remain contact-free such as curbside pickup, social distancing while shopping in-store and home delivery.
By looking ahead and trying to prepare for a new normal while dealing with the realities brought on by COVID-19, retailers that embrace an agile approach, focus on the customer experience and make digital a strategic imperative are going to see the benefits and ultimately, end up on top.
Here are four things every retailer can do to get on a stronger footing:
1. A Diversified Supply Chain Has Become A New Essential For Retail
Supply chain diversification, for the most part, has always been seen as a competitive differentiator for retailers looking to separate themselves from the pack. Those that embraced it have reaped the benefits, but implementing such a program was never thought of as absolutely necessary. Today, retailers need to change that mindset in order to keep up with consumer demands — a diversified supply chain is no longer a bottom-line booster, but a competency needed to survive.
Earlier this year, for example, Amazon shifted its focus to essential items, moving third-party sellers out of warehouses and halting delivery services for non-Amazon packages, which undoubtedly has had an effect on retailers and smaller brands that sell through the marketplace. To quickly adapt to this change, retailers can deploy different strategies, such as drop-shipping to get their items direct-to-consumer and take back control over delivery timeframes, ensure transparency throughout the process and still deliver a great customer experience.
2. Today's Spotlight Is On E-Commerce, But An Omnichannel Approach Will Be Key Post-Pandemic
One thing is certain: retailers need to be everywhere the customer is, which means maintaining a presence both on and offline and ensuring that customers are offered as many seamless touch points as possible. While in today's environment it sounds counterintuitive, having a physical store footprint is invaluable and, even with social distancing, will need to be leveraged to keep up with both competition and consumer demand.
Services such as buy online, pick up in-store (BOPIS) and curbside pickup are going to continue to be a key part of retailers' strategies for the future — and they know it. In fact, Adobe Analytics recently reported that they have seen BOPIS orders increase 62% year over year. As consumers continue to deal with shifting delivery timeframes so that retailers can prioritize shipping essential items and grapple with out-of-stocks, brands and retailers that are able to leverage BOPIS or faster shipping methods once the pandemic subsides are going to be at an advantage, ultimately increasing customer loyalty. With curbside pickup, retailers are able to ensure both safety and provide a convenience, while getting customers what they order on their personal timetable.
According to a new survey, 75% of consumers who subscribe to multiple delivery services (including Amazon Prime) said they were still likely to opt for curbside delivery once the pandemic subsides. A good example of a retailer that has done this well is Best Buy. After temporarily shutting down all its stores and switching to a curbside pickup model, they are now opening select stores to meet one-on-one with customers for scheduled consultations. Their ability to keep business moving while keeping both their employees and customers safe is a testament to the fact that a creative approach that makes safety a priority, while giving customers the in-store experience they need to make an informed purchase decision, can be an effective strategy.
3. As States Continue To Reopen, In-Store Experiences Still Need To Be Top Of Mind
People never stop shopping — in fact, sales are soaring. Nielsen recently reported that shopping sales were up nearly 60% compared to the same time last year. For those who are still going to stores, and will continue as more shops begin reopening, there is inherent value for retailers to have a place to showcase and sell products.
An offering that retailers may want to keep top of mind, especially during this time, is ship-from-store. When customers have the ability to go to the store, see items for purchase and interact with them, they are connecting with the brand on a personal level without having to take physical items out of the store. Using this approach, retailers don't have the added expense of keeping inventory in-store and can provide customers with personalized options, along with the ability to order items on-demand to be delivered straight to their door.
4. Every Retailer's End Goal Should Be To Control The Brand Experience
It goes without saying that retailers can't afford to lose control over their brand presence, experience and influence. The current retail landscape is competitive, and those that are able to rise to the occasion are going to see the benefits.
Today and moving forward, retailers need to focus on their core DNA, which entails being both a curator and seller of products that align with their customers' ever-changing desires. The retailers that can win over the largest customer base, and market and sell to them effectively, will be the winners.
The retail transformation that was already underway and was bound to continue in the next several years has been accelerated and realized in the last three months. The lasting impacts of this pandemic will bring together a true blending of digital and physical. Retailers will need to humanize digital while making in-store more touch-free and contactless. Both will continue to be critically important to earning and keeping customer trust, and giving customers a sense of safety while still being able to shop for what they need and want.
This is an opportunity for retailers to completely reimagine shopping as we know it. This will be key not only to retail's survival, but to how our society evolves and adapts to life during and post-pandemic. The good news: most retailers have the partnerships and technology in place. It's a matter of using them more effectively and creatively to shape the future of retail for the better.
---
Erik Morton is SVP, Product and Strategy at CommerceHub. He is responsible for product, strategy and corporate and business development. He has 15+ years of experience spanning technology, public markets, finance, strategy and operations. Morton joined CommerceHub in 1999 and returned to the company in 2012 after founding and running e-Commerce software provider Initiate Commerce, and serving as head of products and services at Merit Pages.