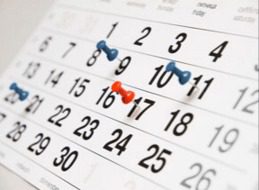 Almost half (46%) of retailers say they are frequently or sometimes understaffed, according to research from WorkJam. Of the merchants who are understaffed, 53% say the situation compromised their customer experience.
Other top consequences of being understaffed include:
Increased overtime (45%);

Decreased staff morale (30%);

Inability to meet sales targets (27%); and

Inability to meet store compliance goals (25%).
The study revealed that 57% of retailers still manually set the weekly schedule for hourly employees, and 56% of employees receive their schedules a week or less in advance. This time frame can make life difficult for the worker, who now has to accommodate personal obligations with less flexibility ahead of time. For their part, retailers have to worry about employee shift cancellations occurring at the last minute.
This kind of late scheduling, particularly on-call scheduling, has been under fire recently in large part to a probe launched in April 2015 that investigated the practices of 13 retailers in New York State. Since the probe's launch, J.Crew, Abercrombie & Fitch, Bath & Body Works, Urban Outfitters and Victoria's Secret have all ended their on-call scheduling practices.
The scheduling unpredictability can further exacerbate a common issue in the retail industry: high turnover. In fact, 34% of retailers report a quarterly turnover rate of 26% for their hourly employees, with 33% claiming that this rate increased over the past two years.
A potential way to alleviate last-minute scheduling would be for retailers to shift to automated workforce management software. However, WorkJam indicated that only 19% of service companies have actually adopted this type of software. As many as 39% of these businesses still use paper, while 28% use spreadsheets.
To avoid understaffing and unpredictability, companies need to put an automated system in place, according to the study. The report suggested that employers find resources that centralize schedule creation and modification, all while accounting for specific workers' shift preferences and availability.