Following a pandemic-induced pause in its brick-and-mortar retailing, women's workwear retailer Argent has opened a store in NYC's SoHo neighborhood that brings community and commerce together with a combination of appointments, networking events and free-flow spaces for consumers to work and gather.
The retailer had previously operated stores in four major markets — New York City, Los Angeles, San Francisco and Washington. But when it had to shutter all of its locations, Argent prioritized building its DTC ecommerce business and eventually expanding into wholesale.

"COVID allowed us to step back," said Sali Christeson, Founder and CEO of Argent in an interview with Retail TouchPoints. "While our mission as a brand hasn't changed much from day one, the way we articulate [that mission] through our visuals and through product has been refined."
Now Argent is riding a growth wave fueled by a wholesale partnership with Nordstrom and its latest foray into denim. As consumer demand for comfortable-yet-chic workwear continues, Argent has re-entered brick-and-mortar with a physical store in New York City's SoHo neighborhood.
An Experience Designed for the Diverse Needs of Female Professionals
The SoHo store was designed to reflect the unique lifestyles of NYC-based working women, especially those with hybrid schedules who spend a lot of their time in meetings and networking with like-minded peers. It features dedicated areas for customers to:
Take an impromptu call or attend a virtual meeting;

Enjoy one-to-one styling services; and

Attend unique networking events and community gatherings.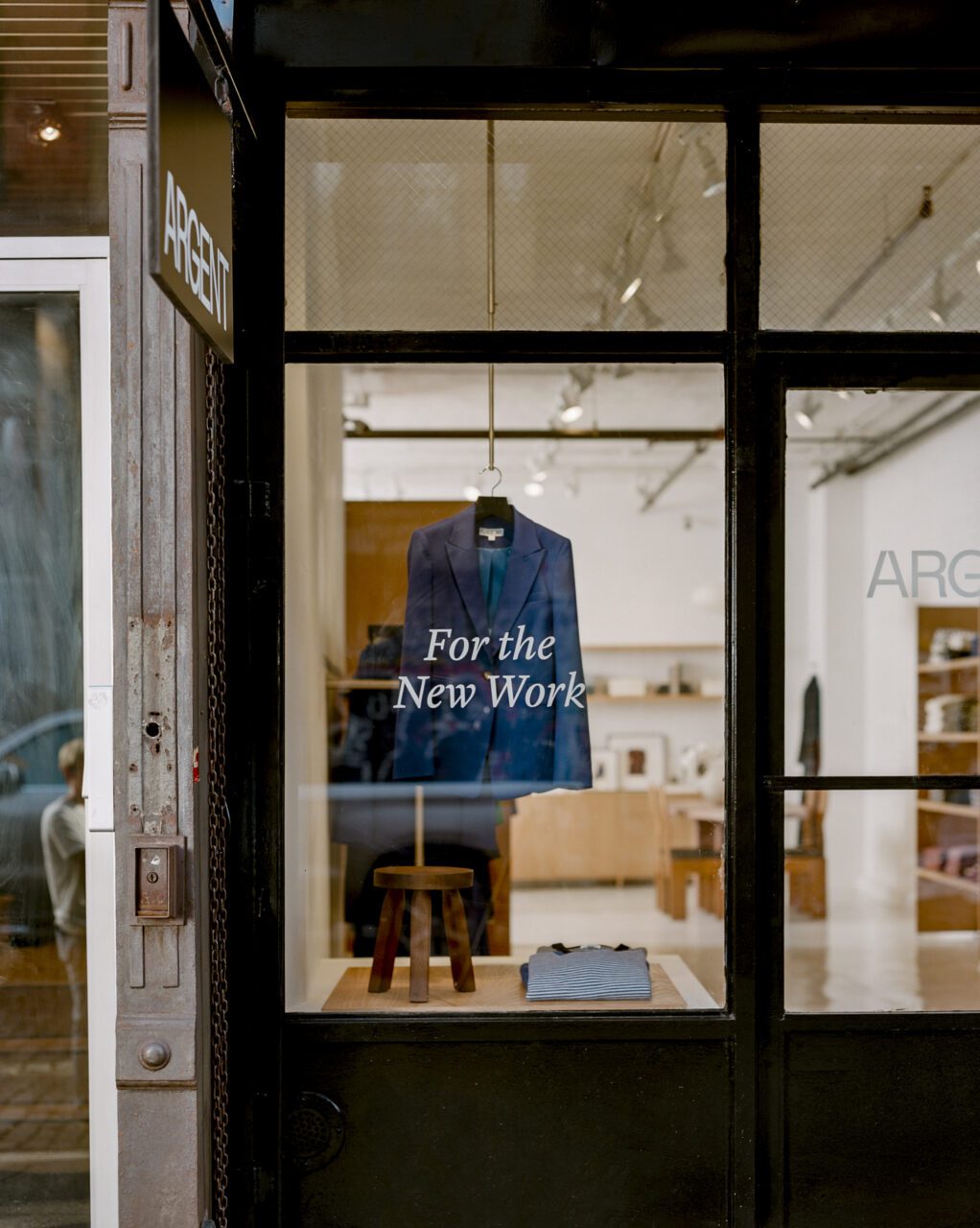 "The store experience is built for the professional woman, so there's an opportunity to relax and be pampered, but there also is an opportunity to plug in, charge your devices, and take calls and meetings, because that has been established as a need for them," Christeson explained. "But the coolest part about hosting women in this space is being able to understand their jobs, so we can learn how to best support them."
For example, Argent is building partnerships with local business communities and women's groups on networking events, and even collaborating with corporations on employee parties. "It's all built around that community-building aspect," Christeson said. "Going forward, there's even an opportunity to have events where we can bring in partners and introduce our audience to new brands. It's all about figuring out what value we can bring to our consumer. My favorite part is bringing in our community across different audiences and giving people the opportunity to connect outside of their organizations."
One-to-One Services Spark Fashion Surprises
Christeson founded Argent following an extensive corporate career. Before she started Argent, she noticed that she and her female colleagues faced "this huge gap in the market in terms of workwear," she said.
Now, as many organizations implement hybrid work models and firmer return-to-work plans, workwear has become a top-performing category. Argent's position at the intersection of comfort, fashion and professionalism gives the brand a unique advantage.

"We are perfectly positioned for this moment, where comfort, versatility, functionality and quality are key," Christeson said. "We've never seen demand like this. We expected consumers to come to us for a wardrobe reset but we didn't anticipate them wanting a full wardrobe overhaul."
Customer Surveys Arm Stylists with Personalized Wardrobe 'Formulas'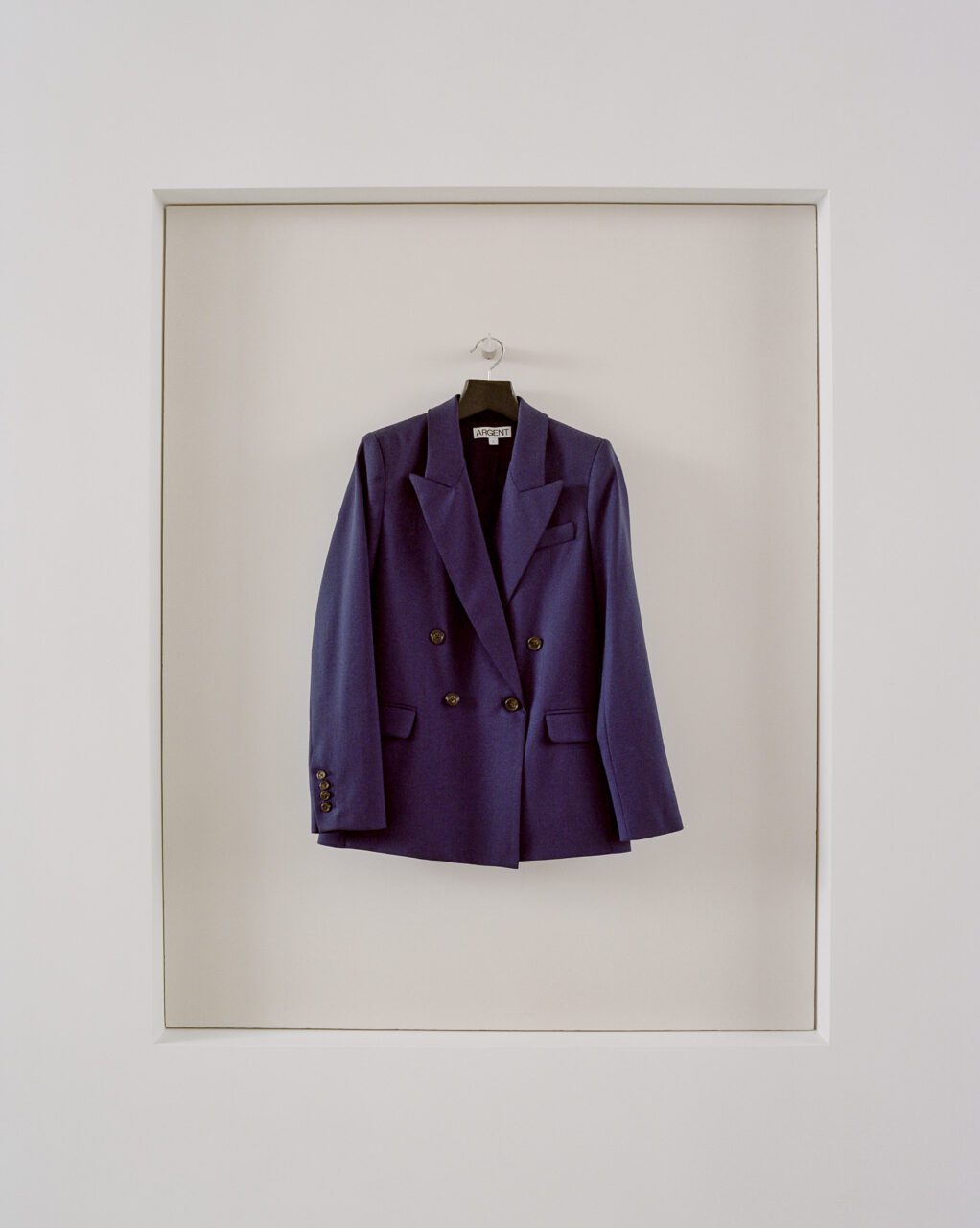 To support women going through this process, Argent has designed its SoHo store to support in-person appointments that give customers one-to-one time with store stylists. Christeson explained that many women's bodies and personal styles changed during the pandemic, so this appointment-first model allows them to discover what they really like — and even test unexpected trends like bold-colored suits.

"We have a lot of success with appointments because our stylists have collective profiles on each person, and what they want or need, before they even step into the space," Christeson said. "The customer takes the time to fill out a survey so we capture their sizing, the categories of products they're looking for, their company role and what they hope to accomplish during their styling meeting. It equips us with enough information so we can come up with a formula for a wardrobe that works for them."

The expanded in-store services not only allow visitors to enjoy the experience but also to ensure they're making the best purchase decisions. In some cases, they even discover something new, Christeson noted: "It's always fun to see what people think they want and then you get to see what they walk out with. It's never the same. They may come in for a cobalt suit and they ultimately walk out with some denim and a sweater. It's always fascinating to see what unfolds when someone's there to give it a little more thought."

To spark even more inspiration, Argent has put its product at the center of the visual story by framing and elevating product shots, which allows the brand to showcase key functional details. It also was crucial for Argent to pay homage to the brand's "Work Friends," the community of women the brand has dressed, which includes political figures like Melissa Winter, Michelle Obama's Chief of Staff, and sports agent Lindsay Kagawa Colas. "Bringing our Work Friends into the space felt critically important because that is why we exist: to build community, connection and inspiring the next generation of women in their careers," said Christeson.