The debut of the Walmart+ membership program in September 2020 was a significant departure for the retailer.
"We spent 60 years democratizing every asset and every experience — everyone, no matter who you are, gets the same everyday low price and experience," said Chris Cracchiolo, SVP and General Manager of Walmart+ at Walmart in a recent webinar. "Membership is a bit of a different variable in that equation. Now we're saying that we're going to give different access and additional value to customers that are paying for a subscription."
When put that way, the introduction of a paid membership program can seem like a risky move, so why do it? One reason is likely Amazon. The ecommerce giant has been nipping at Walmart's heels for years and is getting uncomfortably close to usurping Walmart as the largest retailer in the U.S. When it was first introduced, Walmart+ was widely seen as a move to challenge the dominance of Amazon's popular Prime membership, and the parallels between the two have only intensified in the intervening years as Walmart+ has expanded to include non-endemic benefits like streaming content.
Still, this is about more than just staving off competition: "It's definitely a transformation for the business, but a very important one," said Cracchiolo in a conversation with Paul Chambers and Christopher George, Co-founders of the Subscription Trade Association (SUBTA), which hosted the webinar. "As long as we stay true to our mission — which is saving customers time and money in everything we do so that they can live better — we see a really great path here for us."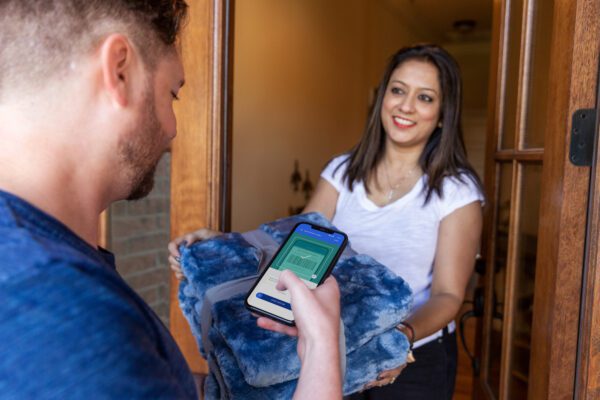 Walmart+ now boasts 59 million subscribers as of October 2022, and has introduced a steadily increasing slate of benefits without any price increase — membership still costs $98 a year, or $12.95 a month. Benefits now include free access to the Paramount+ streaming service, fuel discounts at gas stations across the country and free "InHome" pickup for returns, alongside more standard offerings like free delivery with no minimums on online orders, a rewards program and free same-day delivery for grocery orders over $35.
Contrary to its initial concerns, the Walmart+ offering has had a "very positive" impact on consumer perceptions of the Walmart brand, said Cracchiolo, whose added that his ultimate goal is to "get most of America" into memberships. Lofty, but not outside the realm of possibility when you consider that Walmart serves approximately 130 million customers across the country every week.
Take a deeper dive into subscription strategies and best practices in this episode of Retail Remix featuring SUBTA's Paul Chambers. Plus, RTP readers get 25% off their ticket to SubSummit in Dallas May 30-June 1 — just use this link to register and get ready to level up your subscription strategy.
Building a Membership for Millions
The target customer for Walmart+ is the "time sensitive, busy family," said Cracchiolo. But as one might expect for a retailer that serves the whole country, not all Walmart+ members fit into that subset, which is part of the reasoning behind the program's broad range of benefits.
"It's really hard to pick one thing that gets most of America excited, so we try to think about what are the aspects that will bring somebody in," explained Cracchiolo. "With the Paramount [benefit], if we can offer that at no extra charge to consumers, that might be the thing that brings them in. Then they start discovering all the other aspects of the value proposition and it becomes really sticky. Maybe they didn't care about saving 10 cents on fuel, but as soon as they're in the program, we can start learning who they are, what they like, what they dislike, and then maybe we get them to try our fuel benefit. As we bring customers in, we take them on a journey of experimenting or testing the other benefits in the program."
Every time the company has added a new benefit to the Walmart+ slate, it has seen a "new stream of customers that wouldn't have signed up prior" alongside an increase in retention among existing members, said Cracchiolo. "We start with thinking about where we can add the most value to customers' everyday lives, [looking at] the customer that we're trying to target," he added. "But over time, as we evolve the value proposition, we're pulling in all types of different customers that are finding value."
The key to evolving the program's value proposition is data. These insights are not just gathered from how current members use the program, but also from what members who cancel say about why they stopped. "Our North Star is, 'What does the data tell us?' because everyone has an opinion, especially in a big company," said Cracchiolo. "There might be some validity in those opinions, but at the end of the day, you have to listen to the data that's coming out of your customer. We try to put a lot of analytics behind [everything we do], so we're not spending time working on things that aren't going to move the needle."
On Retention
Despite the continued addition of new bells and whistles, one of the Walmart+ offerings that consistently moves the needle is grocery delivery, which Cracchiolo described as a "power engine of growth for us." Given the program's core target of busy, family-focused shoppers, that's not surprising. Cracchiolo said that despite a slowdown from the rapid uptake during COVID, online grocery is still a crucial time-saver for this consumer set: "As we give the customer more tools to control that experience, meaning that they get to pick the [delivery] slot that's most convenient for them, and then if we deliver on time [and deliver] fast, fresh groceries every single time, it's hard to go back — it's a real driver of acquisition and retention for our business."
Another big retention driver for Walmart+ is active communication with members about how much their membership is saving them. This is critical, because according to SUBTA's 2023 Subscription Commerce Industry Outlook report, price and lack of value are two of the biggest reasons people cancel subscriptions.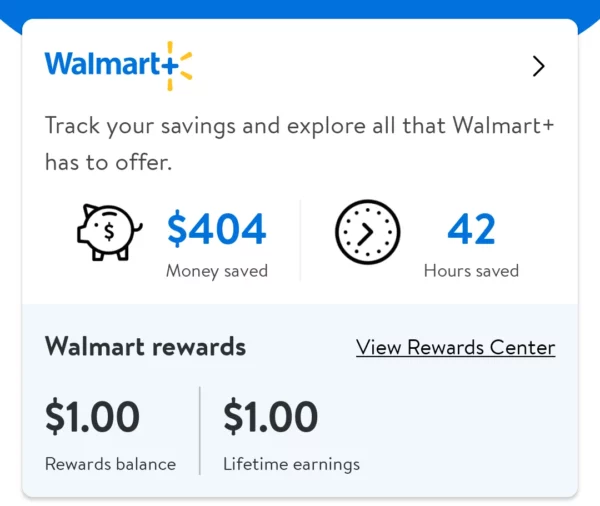 "It's about what the customer's willing to pay for and how can you prove that what you're giving them is worth way more than that," said SUBTA's George. "With subscription boxes, that can be easy because the items and the value of the items are in there, but for streaming services and apps it's [about providing] them more value than a one-off purchase. You're building a relationship with the consumer, so being proactive on how you as a brand can consistently provide more value than they're paying is going to help keep the customer on as a member."
Walmart does this by showing members not just how much money they've saved to-date, but also how much time — right up top in the app. "People are busy, there's a lot of distractions in life," said Cracchiolo. "We want to make it easy for them to understand the value they're getting every single day in the program, and the best way to do that is to just do the math with them and show them."
Stores will Provide Fodder for New Walmart+ Benefits
When it comes to bringing in new members, Cracchiolo and his team are trying out a number of tactics, but one thing that isn't on the horizon is tiers. "We have a lot of room to grow in the current price point, so that's where we're focused," he said.
Cracchiolo and his team are playing a bit more with the starting price to get new members into the program. A 30-day free trial is currently the "go-to" to get new customers to try out Walmart+, and they are also experimenting with tactical discounting as well as targeted messaging to non-members at different points in the customer journey.
"I don't know that there's one silver bullet on how you acquire a customer, especially because we're a scale business — it's all about big numbers," explained Cracchiolo. "We've got to do a bunch of different things really well to bring in customers, but I'd say the most important way to acquire a customer is to think about the behavior that they have today and figure out how to make that better for them, then communicate that to them in the moment." As an example, he mentioned the idea of pushing curbside pickup customers to consider delivery.
As for what's on the docket for Walmart+ in the coming year, Cracchiolo said all evidence from the 2022 holiday season indicates that the program's core value prop will continue to resonate with today's under-pressure consumer. "What we saw through the holiday season, is there's still a large appetite for deals and savings," he said. "We saw that with our Early Access benefit [which gives members advance access to deals and product releases]. We had great uptake there and brought in a lot of new customers, and we're seeing really great retention from that cohort. In a high inflationary environment, that's super important. That's what Walmart does best, so it played to our strength, and we see that trend continuing into this year and beyond."
As for what new benefits might be added this year, Cracchiolo declined to share specifics, but did give viewers a pretty big hint: "The best way to think about it is to take a walk around a Supercenter and think about the services that we're offering there — the products that we sell, the categories that we offer — and think about how that might make its way into a membership program. That's where we're hunting. I'll leave it up to you to think about what might be next, but there are so many exciting things planned."
Looking to level-up your own subscription strategies? Then check out SubSummit, taking place in Dallas May 30 to June 1, 2023, where you'll hear from leaders at Google, Netflix, FabFitfun, The Honest Company and more. Use this link for a 25% discount on your ticket, available exclusively to RTP readers.