Retailers, particularly those in the apparel, footwear and soft goods verticals, have an opportunity to turn the lemons from COVID-19 into lemonade, according to Keith Jelinek and Richard Maicki, Managing Directors in the Performance Improvement Practice of Berkeley Research Group (BRG). By creating narrower product assortments and limiting inventory levels — especially for product shipments headed to brick-and-mortar stores —merchants would gain the ability to react more quickly to changing consumer trends, and even potentially reduce their need for markdowns.
In an interview with Retail TouchPoints, Jelinek and Maicki provided advice and insights on a number of key retail topics, including:
Maximizing sales during the newly elongated holiday season by bundling promotional offers and focusing on already-loyal shoppers;
Why marketing, merchandising and operations teams must work together more closely than ever this holiday season to ensure promoted products are both available and can be delivered on time;
Suggestions for cutting operational costs by aligning service levels with lower store foot traffic; and
Why retailers must keep an eagle eye on the customer experience as it relates to newer fulfillment methods such as BOPIS and curbside pickup.
Retail TouchPoints (RTP): How do you see the changes from COVID-19 playing out in retail this holiday season?
Richard Maicki: The holiday season already had been elongating, but this year is well beyond what the normal "stretch" would have been. You could say the season kicked off with Amazon Prime Day on 10/10/20. We saw big sales that day and a lot of retailers piggybacking onto it. The longer season is being driven by the fact that consumers are going to want to avoid large crowds and high-traffic environments, which most retailers have understood and have seen coming.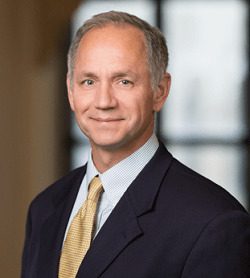 In terms of overall sales, I've seen predictions for 2020 ranging from flat with 2019 to a 2% to 3% increase. If it gets to even with 2019, everybody should think that's pretty good. The negatives are people's concerns about the future, high unemployment and a government stimulus that's not happening.
However, there is a consumer sector that may end up spending more. The white-collar population has not been as impacted by job losses. A good portion of this class of consumer would normally travel during the holidays, but they won't be spending money at Disney or for airfare, cruises and hotels. There are also a large number of people who are not going to football or basketball games, or to theater or live concerts. For those that still have jobs, there's more disposable income sitting in those pockets. I think there are extra dollars that will find their way into retail
RTP: What are some ways retailers can adapt to these behavioral changes?
Maicki: This isn't your mother's holiday season, with big Black Friday doorbusters and a mad rush of people to get into the store. No one wants to be caught in a "frenzy," they want to be at a distance from each other. Retailers will need to spread out their promotions so people can buy over longer periods of time, with less traffic. Also, a lot of promotional offers in the past had been focused on a deep, deep discount on a single item or category. I think we'll be seeing more bundled offers, so customers can be saving on every part of the outfit they're buying and won't have to go to all these other stores to complete it. Retailers will need to be getting offers out more regularly, and much earlier in the season.
I've also seen a lot of retailers focusing on their most loyal customers earlier, taking advantage of the fact that they have a relationship with them and communicating via digital and social media. Retailers know that store traffic is way down, but if these customers are coming to the store, the conversion rates are crazy high and the ticket sizes are larger. In places where people are spending, they'll be spending more.
Keith Jelinek: On the buying/product selection side of the business, retailers have been able to move forward faster with a narrower assortment of product. When retailers don't have to buy as much, they don't have to plan for the markdowns and large promotions that Richard described. Retailers that buy a bit more selectively can put less product in the store, and hold back more for direct-to-consumer (DTC) fulfillment.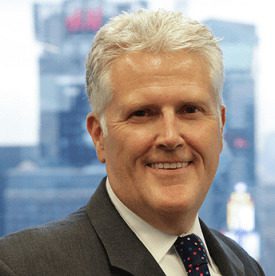 Buying products in smaller "chunks" also gives retailers the ability to react faster to trends. We knew retail would shift this way within the next three to five years, but the pandemic has accentuated this trend and pushed it forward even faster.
I think this will develop rapidly, such that we'll see just the tip of the iceberg during this holiday season and even more into the first half of 2021. This trend applies to the whole broad area of apparel and footwear, but we're also seeing it hit in areas like home décor, fashion and soft lines products, for example bedding and linens. The food and drug categories are already pretty fast to react to changing trends.
RTP: Even with a longer holiday season, we keep hearing about the potential for delayed deliveries and fulfillment challenges. What can retailers do to eliminate or at least minimize these?
Maicki: One of the problem areas [retailers should focus on] are warehouses/distribution centers (DCs). Because of the dramatic increase in online/DTC sales, the order profile has changed more to shipping individual packages to consumers. However, most of the automation in DCs is geared toward shipping to stores or other wholesale partners. Where previously it might have been 80% to stores and 20% to consumers, it's now 60% to 40%, which means you've doubled your DTC volume and have unused automation.
That means [making] process changes and layout changes to augment capacity, so then you need more manpower. But even in previous years, DCs have struggled to get enough people to come to work for the Black Friday-Cyber Monday period; normally they will flex up anywhere from 30% to 70% using temporary labor. Add COVID on top of that, with people instructed by their employer to stay home if they're running a temperature, and you have DC call-off rates that are running into the 10% to 15% range.
All of these factors have to balance as retailers consider whether they have enough capacity to pick, pack and ship the products that consumers have ordered. That means coordination between marketing, merchandising and the operations team has to be much tighter. People don't care what you sell to them at a great price if you can't get it on a truck and delivered. The worst thing you can do is take the order and not be able to ship it. That means the customer cancels, the retailer doesn't get the revenue for the sale — but they do get bad word of mouth.
Jelinek: Retailers also will need to keep a close eye on alternative fulfillment methods like curbside pickup, ship-from-store, BOPIS and drop shipping. Retailers will need to watch the customer reviews closely to find out if the customer had a good experience — and if they didn't, why? What can the retailer learn from and improve? This is important because these alternative fulfillment methods are going to stick, and the [retailers that] do it right and give a great experience are the ones that customers will migrate back to in 2021.
RTP: What are some opportunities for retailers to cut costs without having a negative impact on CX?
Jelinek: With these shifts, retailers may not need all the services they had signed up for in the past. These are opportunities that typically don't get addressed. Say you have a company with 600 brick-and-mortar locations that's really focused on most of the sales happening in the store. You likely would have initiated agreements with service providers that include all the bells and whistles. However, you may have come out of the pandemic with closures of one-third of your stores and a shift to more DTC fulfillment. So where you might have had cleaning/janitorial services daily or even two times per day, a retailer might say their own people could handle part of it so that you only need the outside cleaners four times per week. It's a different approach and a different thought process.
One of the metrics we've all known about is that most retailers don't go into the black, i.e. into profitability, until after Thanksgiving. But the traditional structure of the season also involves a lot of costs: handling the crowds, loading up on employees and overtime to get people in [and serve them] on Thanksgiving Day or Black Friday. If the trend of elongating the season sticks and there are fewer big "tentpole"-style promotions that drive all this traffic and pain, and if retailers can give consumers a better experience through the entire season — and lower their operating costs — they will be more profitable earlier. That's key.