Technological innovations have optimized and enhanced almost all areas of the retail organization, from marketing to fulfillment, but the process of bringing products to market has been markedly slower to advance.
"The day-to-day work that most people within a retail organization are doing to bring assortments to life is driven by in-person meetings — there's not great data to support it, it's a lot of meetings, emails, Excel, and getting together in and room and saying, 'What you think?'" described Dan Leahy, co-founder and CEO of the product design analytics platform MakerSights.
But these legacy processes don't work as well as they once did, and COVID made that fact hard to ignore. "A bunch of the sacred cows for the process of bringing products to market started to be questioned once teams were forced to stay at home and ecommerce started to be 50%-plus of their retail sales," said Leahy in an interview with Retail TouchPoints. "Consumers have changed, they are less willing to be dictated to, they are harder to predict and they're moving faster — now more than ever we're seeing merchants and planners and designers looking for ways to be more attuned, more regularly, with what their consumers want."
This kind of voice-of-consumer input has typically been hard to come by outside of focus groups, especially early in the product design process. However, new tools like MakerSights are making it possible to get consumer feedback at every stage of the product development cycle, and retailers are seeing the impact well beyond just sales:
More robust consumer insights are transforming the way brands bring products to market and removing some of the risk from that process;
Data and predictive analytics are leading to smarter assortment planning, not just in product design but also in channel product mixes and even marketing and consumer targeting; and
Smarter design processes are helping brands reduce both financial and environmental waste.
Distribution is No Longer Destiny
Leahy worked for years in the hospitality industry helping restaurants optimize their inventory. After he sold his first company to Groupon, he teamed up with Matthew Field, a former Bain & Co. associate and one of the first employees at Birchbox, to bring what he had learned in food service inventory planning to the retail sector.
To find out exactly what retailers needed, the partners spoke to nearly 300 people at all levels of the assortment planning process. "The scale of investments that were being made without good forward-looking data was staggering," Leahy recounted. "The more you dig into it, you realize these processes were built in a world where distribution was destiny for so many brands. If you owned tier one wholesale shelf space and you did a good enough job with top-down billboard-style marketing you had a lot of control of the entire path to purchase — you didn't have to be responsible for what you created because you could create demand.
"But in the last five to 10 years, the consumer has better access to information through social media and better access to products via ecommerce — they're not limited to what's on their local shelves anymore," Leahy added. "And yet the process that brands use for bringing products to market to serve that consumer hadn't evolved at all. [The old process] worked for an old world of retail but that world is changing really quickly, and brands need tools now to better react to a much more dynamic consumer marketplace."
MakerSights launched in 2015. Initially its clients were primarily data-driven digital native brands such as Bonobos, M.M.LaFleur and Taylor Stitch, but the company now supports many retail mainstays, including Ralph Lauren, J.Crew, Champion and UGG.
Chris Hull, SVP at sustainable accessories brand Rothy's, has now worked with MakerSights at two companies. He first started using the tool when he was Chief Merchandising Officer at Shinola and has now implemented the solution at Rothy's as well.
"As much as I like to think I have a crystal ball to help choose what products the consumer wants, that's obviously not the case," he said in an interview with Retail TouchPoints. "I was going off of gut and hindsight data, and I really wanted to bring in a tool that could help us do voice-of-consumer at scale. I needed support to help 'de-risk' those decisions."
Using Data to Make Smarter Decisions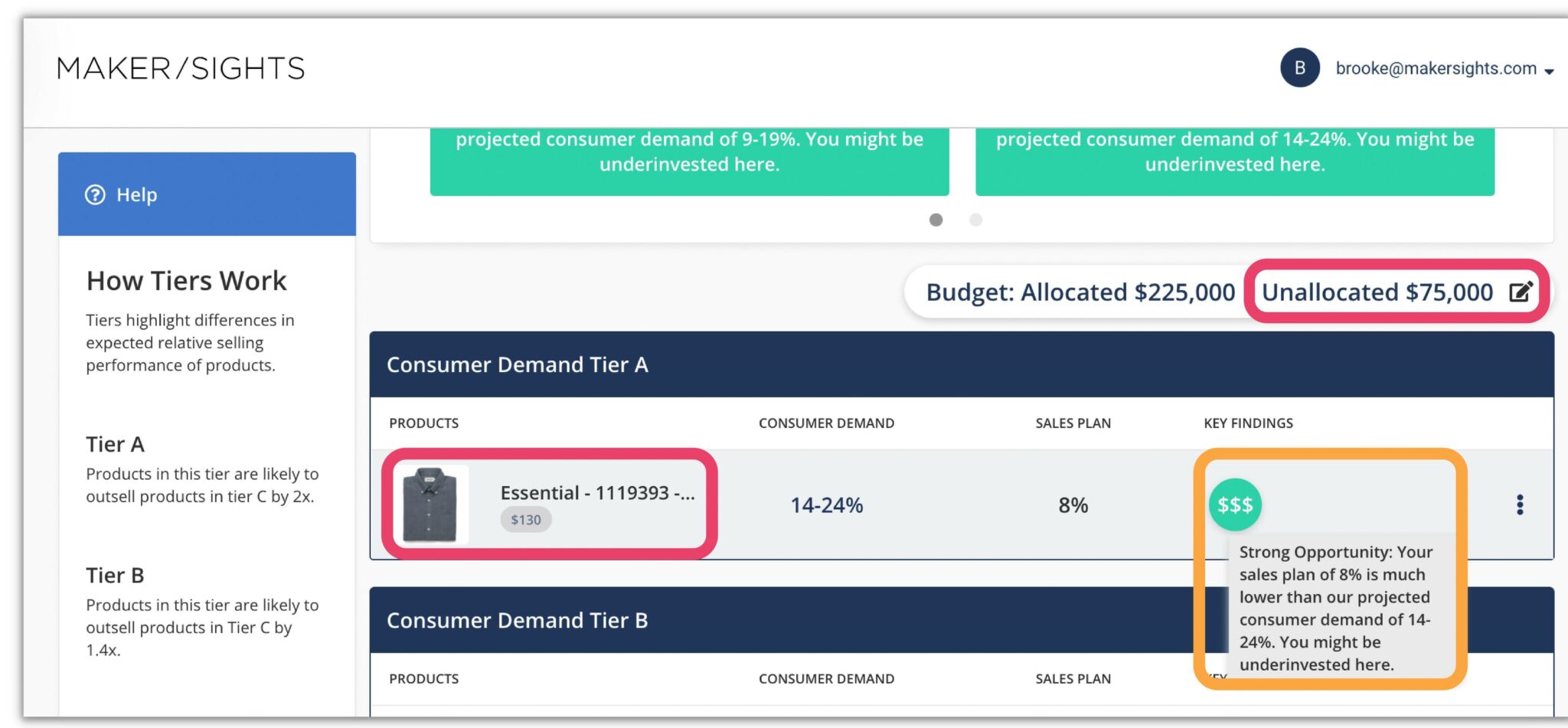 MakerSights is built around a brand's product-to-market process, allowing users to test consumer demand at each stage of the design process — from initial conception to final assortment decisions and even aspects such as regional placement.
"The way I used MakerSights at Shinola was to empower the designers to design more things," explained Hull. "So if my SKU count says I want five new watches, let's design 10 and put them out, get the voice-of-consumer input and then take that insight and narrow down to the five. Or if consumers like six or seven of them, maybe we expand the assortment."
MakerSights pulls consumer feedback and insights from both internal and external sources, reaching out to a brand's existing customers via email, social media or app integrations, and/or recruiting non-customers who are representative of a brand's target consumer for a given product or range.
"In my days at Nike you'd organize a focus group of maybe 10 to 12 people," said Hull. "It's time-consuming to do, expensive, and it's usually dominated by one or two voices, the most opinionated [people in the room]. You come back from those focus groups thinking that you can extrapolate those two voices to be 2,000 voices and that's going to help make your decision. MakerSights takes all that subjectivity out of it. You can get thousands of responses back within hours. I think there's more [that's] statistically significant in those results.
"There are so many incredible tools that just weren't available when I came up as a merchant and product creator at Nike, I just don't understand why you wouldn't take advantage of them," he added. "It just makes everyone more informed and smarter about decisions. It's up to the company to decide how to use the data, but what a shame to not at least have it as part of your decision set."
Reducing Waste by Improving SKU Productivity
The benefits of having this additional data go well beyond optimizing product sales. By helping brands avoid unsuccessful products, they reduce waste in the form of time and materials as well as financial losses.
"Those highly-marked-down products that sometimes don't even sell are disproportionately the sort of products that are feeding landfills," said Leahy. "Brands are seeing that if they have a tighter line and better SKU productivity, it's better for their bottom line and their environmental footprint."
This is hugely important at a brand like Rothy's, which is centered on a mission of sustainability. All of Rothy's products are made from recycled plastic water bottles and other post-consumer recycled materials. As of 2020, the company had repurposed 50 million water bottles, so not adding to the fashion industry's waste problem at the other end of its product cycle is critical to the brand's value proposition.
"Getting that voice of the consumer, that extra bit of data allows us to really understand we should not be making and producing stuff that just won't resonate," said Hull.
These consumer insights also can be used to inform marketing and targeting decisions, regional and channel assortment mixes and even new categories to enter.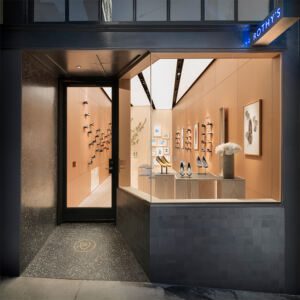 "You can click down into this demographic data to start to see trends like,' 'They like this color or this print more in the Southeast,'" said Hull. "We can even drill down into the city level with zip codes to inform the assortment we apply to each of our stores."
Hull said this will be particularly useful as Rothy's looks to significantly increase its brick-and-mortar footprint in the coming years and expands into new product categories: "We'll definitely use this to get a signal on where we should go," said Hull.
As retail becomes increasingly data-driven, brands that find new ways to capture and utilize data will have a significant competitive advantage, predicted Leahy: "The people that can act on the data that's now generated from the marketplace are going to be much more attuned to consumer needs and can respond to them much more quickly," he said. "However, it's not a process that's been historically part of bringing products to market. Culturally you have to get the organization to be attuned to what's happening right now, versus a bunch of experts, and they truly are creative experts, getting in a room and subjectively deciding what product is going to do well in 12 to 18 months. You want to harness that creative intuition, but I think you're going to see a real separation between the brands that set themselves up with the right tools and those that don't."