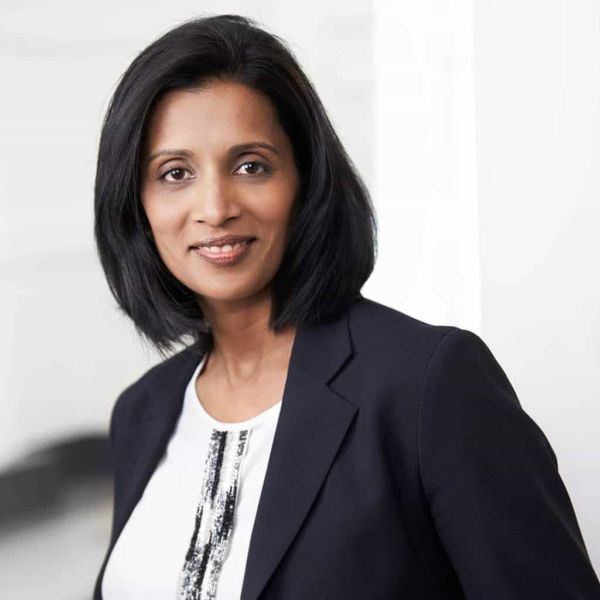 Consumer-friendly and flexible return policies can be the difference between getting a new customer and losing a sale.
According to proprietary research conducted by Forter, 23% of shoppers will abandon their carts if returns options are poor. Furthermore, 56% of consumers report buy online/return in-store (BORIS) options to be very important, while 72% of consumers report the ability to initiate returns online to be very important to their purchasing decision.
However, unchecked abuse of returns policies can put a merchant out of business: 54% of the merchants surveyed in a study conducted on behalf of Forter indicated that they lost more than $5 million in revenue each year due to returns abuse.
In the midst of the global COVID-19 pandemic, retailers are creating more flexible policies to accommodate current conditions, including extending the time consumers have to return products.
Loosening policy restrictions can make for a better (and safer) customer journey, but it can also make it more difficult to detect and stop the abuse of those policies.
As retailers and merchants look to establish a 'new normal' post COVID-19, they need to be prepared for a spike in returns abuse in the late summer and early fall.
Returns Abuse And Customer Expectations
Consumers have come to expect flexible returns policies. This is amplified in some industries. For example, consumers shopping for apparel and accessories frequently use in-store and online returns and deem these options to be very important (55%).
Despite the expectations, many retailers began restricting return policies pre-coronavirus due to increased abuse and misuse. Instead of using more sophisticated fraud and abuse prevention systems, retailers simply restricted or eliminated popular policies such as lifetime guarantees.
Processing legitimate returns can negatively impact a retailer's bottom line. From reduced margin percentages on items to increased labor costs due to restocking, returns can add myriad logistical expenses as retailers try to salvage some value from the item.
These problems become more acute when fraud is factored into the mix.
According to the National Retail Federation (NRF), returns abuse typically costs U.S. retailers approximately $24 billion annually — representing nearly 7% of all returns and exchanges.
Due to the coronavirus, retailers saw a drop in returns abuse in the early part of 2020, driven primarily by the drop in transactions overall. But as online shopping continues to accelerate, merchants need to be prepared for the inevitable spike in returns abuse in the longer-term.
Returns abuse comes from two primary vectors: legitimate customers that abuse merchant policies and fraudsters exploiting those same policies.
Customers Abusing Merchant Policies
The most common form of returns abuse by consumers is known as 'wardrobing,' where a customer purchases an item with the intent of returning it for a refund after using it. This is most often a problem with high-end luxury items and expensive clothing (which is where the name originates). It's also frequently done with expensive electronics and computers.
Wardrobing has a negative impact on the merchants — driving up shipping and replacement costs while also impacting what can be returned and sold at full price. Wardrobed items are often returned in an obviously used state, limiting their resale value. Often these items cannot be resold at all, so merchants lose twice.
According to the Forter COVID-19 Special Report on E-Commerce and Fraud Trends, transaction volume in apparel and accessories has gone up 99% in the last month — the second consecutive month transaction volume has gone up in this market. Spikes in transactions are inevitably followed by spikes in returns abuse.
Merchants traditionally have had a very difficult time tracking which customers are abusing policies, as they tend to use multiple accounts and exploit omnichannel return offerings like BORIS to escape detection. With the addition of customer-friendly policies like curbside returns, the friendly abuse problem can become even harder to track.
Fraudsters Abusing Merchant Policies
Fraud actors will increasingly exploit these programs as well. According to the Fraud Attack Index, BORIS fraud rates rose steadily year over year — up 23% in 2019. The problem retailers face is that there is no barrier to abusing in-store return policies.
When an item is bought online and returned at a physical location, most merchants have a policy to accept the return at face value, or at least err on the side of caution in order to avoid a poor customer experience. In the current market with concerns around COVID-19, merchants are making such returns even easier, to deal with the physical and health concerns of the virus.
This creates more opportunity for fraudsters to abuse the cycle by returning stolen goods for gift cards, credit or money. We expect to see more BORIS fraud in the second half of this year.
Mitigating Fraud In The Customer Journey
As retailers expand omnichannel offerings and implement more lax returns policies to improve the customer experience, they're simultaneously increasing the likelihood of abuse of those policies by both customers and fraudsters alike.
Merchants need to strike a balance between improving the customer experience and preventing abusive behaviors. Retailers need to invest in fraud prevention platforms that block customers from committing abusive returns both before and after the order is made, while not adding friction to the experience. This provides retailers the ability to create flexible policies and services without the fear of fraud and abuse, creating opportunities to grow and expand offerings without worrying that they will lose revenue.
Striking the right balance between policy and technology can help retailers grow their business while preserving the customer experience.
---
Angela Whiteford is the Chief Product and Marketing Officer at Forter, the leading e-commerce fraud prevention company that protects merchants during each stage of the customer lifecycle. In her role, Angela is responsible for Forter's global marketing efforts, working alongside customers consisting of Fortune 500 companies and fast-growing digital disruptors to deliver exceptional accuracy, smoother user experience as well as fraud prevention at lightning speed. With over two decades of experience in working with high technology brands, Angela most recently served as Vice President of Product Marketing and Management at Affirmed Networks, where she led the company to become a market leader in network functions virtualization.