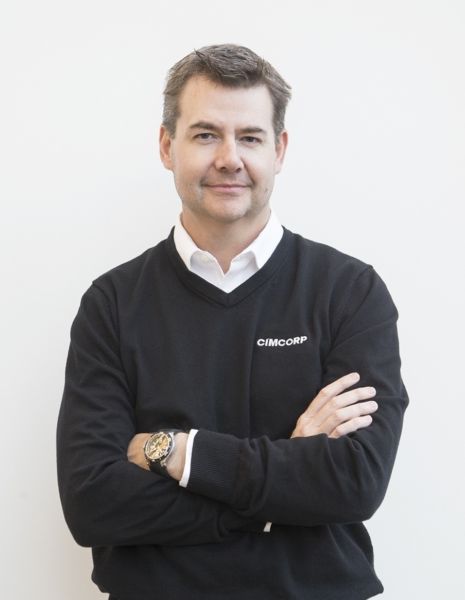 We're lucky to be living in an age of convenience — just think about that smartphone in your hand. With just a few taps of its screen, you can purchase virtually any item imaginable from nearly any brand in the world. For consumers, that's a lot of power. And for retailers, that's a lot of competition.
Retailers that can provide a satisfying shopping experience have a strong advantage, but consumers are a demanding bunch. We want a wide variety of purchasing choices, seamless integration between online and offline shopping, frictionless checkout, and (most importantly for many) rapid deliveries.
On this front, e-Commerce giant Amazon leads the pack with same-day, next-day and two-day delivery options. Similarly, the likes of Walmart and Target provide flexible fulfillment options like "buy online, pick up in-store" (BOPIS) paired with convenient curbside pickup.
With such high standards set, other retailers must now keep up. However, many realize that their current fulfillment operations run too slowly to meet rising expectations. In fact, MHI's 2020 Industry Report found that "customer demand on response times" was one of the top challenges in the supply chain today.
Getting Up To Speed With Creative Strategies
To avoid being left behind, businesses are now thinking outside the box. Below are a few strategies innovative retailers are using to optimize fulfillment operations, bolster supply chain velocity and gain that competitive edge.
1. Think Small
Instead of solely relying on traditional distribution centers, some retailers are opening multiple regional micro-fulfillment centers. These "mini warehouses" are a fraction of a typical facility's size — compact enough to squeeze into tight urban industrial buildings or even fit in the back of brick-and mortar retail stores. They're strategically located in major metropolitan areas around the country where demand is high, positioning goods closer to customers to shorten last-mile delivery times.
2. Embrace Partnerships
Retailers facing limited storage capacity and strained fulfillment operations may find outsourcing an effective choice. Companies often partner with third-party logistics (3PL) providers that can supplement — or even completely take over — order fulfillment tasks, from product receiving and storage to order picking and shipping. Outsourcing not only eases the pressure on retailers but can also save time, cut costs and boost speed. Rather than buying or leasing facilities, companies can take advantage of a 3PL provider's established fulfillment centers located across multiple regions. These optimally located facilities help accelerate order deliveries.
3. Adopt Automation
One of the best ways to optimize order fulfillment is through automation. Numerous automated warehousing solutions are available that can move products through a facility with high speed and precision — from automated storage and retrieval systems (AS/RSs) and robotic order picking systems, to good-to-person solutions and automated guided vehicles (AGVs).
Automated warehouses are notably six times more efficient than traditional facilities, ensuring rapid handling and very short lead times. Robotic order picking systems, for instance, can perform tasks far faster than humanly possible — rapidly and accurately picking required items from storage, assembling orders and preparing them for outbound shipping. There are even innovative solutions available today that perform all product handling and picking operations simultaneously for exceptional speed.
Automation also helps warehouses and distribution centers tackle other tough challenges involved in order fulfillment today, including:
Labor shortages: Order pickers in traditional facilities must work extra hard and fast to fill any operational gaps and keep up with demand for faster fulfillment. In such cases, there is a greater risk for order errors and workplace injuries. Automation can take over the majority of fulfillment operations so that less human involvement is needed. This helps fill any labor gaps, eliminate picking errors and keep orders rapidly flowing out the door. What does this mean for existing employees? A better working environment. Instead of the heavy lifting, they can take on safer managerial roles and handle more engaging tech-oriented tasks.
SKU proliferation: With pressure on retailers to offer greater product variation, SKU numbers are growing exponentially. This inventory explosion leaves facilities struggling to accommodate it all. High-density automated storage systems offer a great solution, able to store more products while using up to 50% less space. Some warehouses utilize storage setups where goods are stacked on the warehouse floor and picked from gantry robots overhead — no racking, shelves or aisles needed.
Seasonal peaks: All retailers face busy seasons, those times when demand spikes, goods sell out fast and fulfillment operations kick into high gear. Manual facilities may wind up in deep water, struggling to handle the sudden deluge of orders. Rather than searching for qualified temporary staff (from an already limited labor pool) and deal with training, facilities can install flexible, modular automated solutions that can be scaled with demand. Retailers can then easily adapt to demand changes, keeping store shelves stocked and customers happy no matter the season.
Innovate Now, Invest For The Future
Though speed is a top priority in today's age of convenience, you never know what challenges the next major retail trends will bring. That's why it's critical to work with a solutions provider that will support you for the long haul — a valuable partner that will provide repairs, upgrades and modernizations to keep your system up to date with new industry developments.
While there is no "one-size-fits-all" solution, retailers that embrace automation will be ahead of the game today and fully prepared for tomorrow — whether that means setting up small-scale systems in micro-fulfillment centers, outsourcing to an automated 3PL provider, integrating robotic solutions into existing operations, or even building new greenfield facilities centered entirely around automation.
---
Derek Rickard serves as Director of Sales at Cimcorp, where he leads the sales team in developing robotic order fulfillment solutions designed to meet each customer's warehousing needs. With over 20 years of supply chain experience, Rickard has worked on many of the first fully automated robotic picking systems in North America, with some of the largest ones exceeding 1 million cases per week.