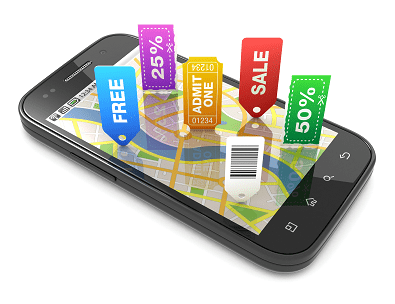 More consumers are using their smartphones to research products and learn about sales from their favorite retailers, according to a report from NinthDecimal. Between Q2 2013 and Q2 2014, consumers' use of smartphones for product research increased by 110%, replacing tablets as the most-used devices. During the same period of time, tablet usage dropped from 37% to 16%.
Approximately two thirds (63%) of consumers said they prefered to research retail products via traditional online tools, such as the retailer site and shopping aggregator sites. However, the number of consumers who researched on mobile devices increased by 46% from Q2 2013.
The NinthDecimal Q2 2014 Mobile Audience Insights Report was developed based on data compiled from a survey of 1,511 randomly selected mobile users. The report focuses on consumers' overall shopping behaviors and highlights mobile trends that advertisers can take note of and apply to their strategies and campaigns.
Shoppers are engaging with their mobile devices earlier in the path-to-purchase, with 81% researching items and 73% engaging with mobile advertisements on their personal devices before they visit a store. Additional findings from the survey also confirm the growing influence of mobile advertising: Retail-specific mobile advertisements drove a 51% greater lift in store visits than all other mobile advertising during the same time period. Consumers who were exposed to retail-based mobile ads in Q2 2014 visited stores 65% more often than consumers who were not exposed to the ads.
While shopping in-store, 61% of consumers said they would prefer to receive mobile ads with discounts or sales information, but only 49% said they were actually being served these ads, reflecting an opportunity for retailers and advertisers to refine their in-store marketing strategies. Similarly, 42% of shoppers said they want in-store ads to tell them which items are on sale, while only 28% are actually receiving them.
Click here to access the NinthDecimal Q2 2014 Mobile Audience Insights Report.