DTC frozen food delivery service Yelloh (known as Schwan's Home Delivery until earlier this year) has tapped Amazon Web Services (AWS) to deliver a slate of technology-enabled personalized experiences for both its customers and employees.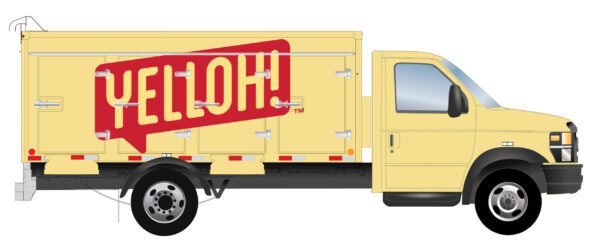 The new relationship is part of the retailer's digital transformation, aimed at turning the 70-year-old company into a "modern mobile retailer." Yelloh is now tapping into AWS' logistics, distribution and home delivery expertise to enhance the customer experience, optimize delivery times and personalize product recommendations.
In 2021, Yelloh worked with AWS to pilot a two-way messaging service that allows Yelloh to connect with its 2 million customers nationwide to confirm availability for a delivery, an important factor in the delivery of fresh and frozen food. Using AWS machine learning, Yelloh now also suggests new food items customers might like, based on previous orders and like-buyer baskets.
The company also has constructed a connected data ecosystem that allows it to serve customers at times that are most convenient for them. This capability is also improving Yelloh drivers' ability to better serve customers through precision routing and improved customer insights.
"AWS is critical to our digital transformation, and we look forward to harnessing its industry leading cloud capabilities as we enter our next stage of growth," said Kevin Boyum, Yelloh's Chief Strategy Officer in a statement. "In just a few short weeks with the solution that AWS Professional Services helped us to build, we were able to realize increased productivity, mileage savings and, most importantly, an enhanced, more on-demand experience for our customers. With AWS and their Professional Services team, we are able to access insights that allow us to stay ahead of the competition by optimizing our product innovation processes and delivering premium experiences wherever and whenever consumers choose to engage with our brand."
The family-owned-and-operated business announced its rebrand in March 2022 and expects the new brand identity to be fully implemented by the beginning of 2023.
"Yelloh is unique in food delivery because we operate a nationwide footprint of local delivery hubs that enable us to deliver our products directly to customers no matter where they live," said Paul Schwan, Executive Chairman and CEO of Yelloh in a statement. "Over the past 70 years, we have developed a rich history of trusted relationships and customer connections at the door. As we transform into a modern, mobile retailer, we want to supplement and improve our services to meet our customers where they are — at the door or on their smartphone — while staying true to our roots and delivering delicious frozen food and meals with great personal service."