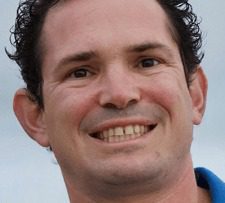 Apparel and footwear retailer Tillys has named Jon Kosoff as its new Chief Digital Officer (CDO), responsible for overseeing all elements of the company's e-Commerce, digital marketing and CRM functions.
"Jon brings nearly 20 years of direct experience in managing e-Commerce and customer relationship management operations," said Ed Thomas, President and CEO of Tillys in a statement. "I am excited to be working with someone of his caliber to continue to grow and improve our e-Commerce business."
Kosoff was most recently VP of E-Commerce and Performance Marketing at Taco Bell, a position he held since January 2018. Prior to that he served in a variety of digital leadership roles at Hot Topic, most recently as SVP of E-Commerce and Customer Relationship Management. Kosoff worked in a variety of e-Commerce and marketing roles at companies including bebe stores, The Wet Seal, Provide Commerce and Jenny Craig International.