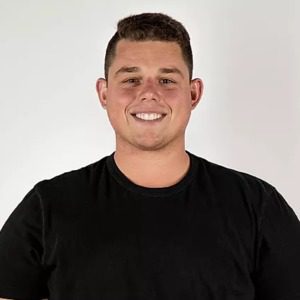 Since 2009 Instagram has been a dominating force in the world of social media, but with the rise of TikTok, LinkedIn and other emerging platforms, are we going to see Instagram transition and adapt this year? I think so.
Instagram was a platform built for photo and video sharing between people. It has turned into a marketplace for businesses to create new consumers, in addition to being a media source for creating conversations for almost every demographic in the world. The thing is, people don't seem to want a platform like this. Recently, we have seen the growth of new platforms that focus on video like TikTok and Triller. This is hurting Instagram badly.
This topic arises weekly for me, as I am pitching new business or just having a conversation with someone. TikTok is the new thing and people know it. But what is Instagram going to do about it?
Here are my predictions:
Instagram has been positioning itself as a new form of digital social shopping, not a social network. When you look at the history of Instagram, you see that they started as the photo sharing application: 10-plus years later, they are more focused on helping consumers find and learn about new brands, products and events. Last year, Facebook ran a survey focusing on how people use Instagram to find and buy new items. It was really eye opening: 83% of the people surveyed say that Instagram helps them discover and buy new items, 81% use Instagram as a research tool in their buyer's process and 80% said that it is the key factor to them buying something or not.
Instagram doesn't want to compete with TikTok, LinkedIn or Twitter; it wants to compete with Shopify and Amazon. From this recent surge of Instagram shopping tools, we can see that they have focused mainly on optimizing product discovery and purchasing within the app. When you look at the Instagram Shopping web site, the first thing you're greeted with is "create a mobile store front with Instagram." It's the same thing as Shopify was, but now mobile only. Plus, over the last 12 months, we have seen new features introduced, such as desktop DMs and additional desktop features, hinting that Instagram could be coming to the big screen soon.
Consumer trends on the platform point to a shopping-like platform. When looking at these trends, we see that the time spent on Instagram has significantly grown over the past five years. This is allowing brands to provide much more information about themselves and their products. We also can see that recent insights, which are widely available from Instagram, are very similar to a web site. Followers are a form of returning users and profile views are similar to unique visitors. People are truly starting to use and measure Instagram very similarly to a web site.
So, what does this mean for you?
With the potential transition of Instagram to be more shopping-focused, content and strategy are more important now than ever. Just like your web site, Instagram needs to be optimized as well, giving an excellent customer journey to your followers.
You can do this by focusing on where people are on the platform. Right now, Instagram Stories are the most engaged part of the platform, but we all are used to sitting there swiping quickly when we are not interested immediately. This is where interaction-focused content both on stories and feed are going to be crucial. If you can create a conversation with followers that is conditioning them to expect some level of interaction with your brand, you will break the seal of mindless scrolling.
In addition to interaction focus, making your account seem real is a huge part of Instagram strategies. We all follow at least one beautifully branded page on Instagram. An example is one that has 90% studio product photography, very limited people and all has the same filter — making it look the same.
These accounts look beautiful, but as Instagram grows into this shopping platform, I believe it will hurt your brand as they lack overall personality.
This is seen when we measure overall engagement trends. The content that is engaged with the most are those that look natural and have people — not the studio photography that took you three hours to stage.
Overall, Instagram is changing and needs to change fast before it is, frankly, left behind like its counterpart. With this change, the way in which we use and interact with Instagram needs to change too.
My fear is that if we don't, our brands will be left behind too.
---
Elijah Schneider founded Modifly with the intention of helping businesses meet their full online potential. While working with brands like Fancy.com, Nordstrom and UGG boots, he saw a large issue within social media advertising. From this he set out, at age 19, to establish what is now Modifly, which has seen consistent 500% year over year growth. Modifly was formed from a passion to put transparency back into social marketing, providing clients with bespoke campaigns that drive results for their business. Clients include: Mercedes Benz and The One Club for Creativity, along with another 45 brands. Modifly can be found on Instagram.