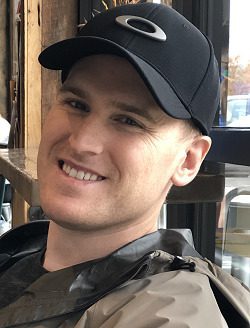 Jon Elder gives credit where it's due: selling on the Amazon Marketplace and using Fulfillment by Amazon (FBA) services offer brands enormous opportunities. (Of course, he may be prejudiced, having grown his own Amazon FBA business from scratch to $10 million in sales within five years.) The combination of access to many millions of potential customers and the warehousing, fulfillment and returns services bundled under FBA is a powerful one, according to Elder.
But if sellers want to establish and nurture relationships with their customers, the Amazon Marketplace is not the place to do it. "Amazon views these customers as theirs," said Elder in an interview with Retail TouchPoints.
Elder, founder of Black Label Advisor, a firm that advises sellers on how to maximize their marketplace business, shared what he wished he'd known before becoming an Amazon seller, and why many distinctive brands remain wary of selling via Amazon despite its massive market power.
Retail TouchPoints (RTP): What are the most common misconceptions about the Amazon Marketplace among sellers?
Jon Elder: One of the biggest assumptions is that sellers view Amazon as a marketplace where the customer is theirs, i.e. the seller's. But this couldn't be further from the truth. The customer's personal information is hidden, and sellers are limited in what they can talk about with the customer. They can't send the customer emails or ask them to join a loyalty program; essentially, sellers can't utilize customer data as they would with their own website.
In contrast, I've worked with sellers that use a Shopify platform to capture customer data, and that's ended up being close to 10% of their sales every single month. The beauty is that the seller can capture customers' personal information and email address, which means they can start doing newsletters and sending promotions about a sale or a new product launch.
RTP: The New York Times Magazine recently ran a big story about Shopify. Given what you're saying, does Shopify represent a realistic alternative to Amazon Marketplace?
Elder: Amazon controls approximately 49% of all ecommerce sales, so for one thing you're up against a tank. Additionally, while Shopify is the engine behind many fancy websites, it's in the background: no one knows you're running Shopify. But the real issue here is around customer acquisition, and consumers have massive trust with Amazon. That's important because when a consumer seeks to purchase something from a website that's totally new to them, they may wonder how safe their credit card and personal information is. And while Shopify offers an alternative for fulfillment with their own partner carriers and warehouses, you still have to drive traffic to your own website to make sales.
Additionally, there's FBA. I don't know of a single large multi-million-dollar seller on Amazon that doesn't use FBA, because it's an amazing program. It takes care of every fulfillment aspect of your business, even down to product returns. You as a seller don't have to deal with it at all — Amazon will inspect it, and if the product is in like-new condition, they'll put it back on the warehouse shelf and make it available for sale again. All this activity takes a huge burden off of you as a seller.
FBA was a big part of how Amazon has transformed the game, because it's everything in one ecosystem. If I order, for example, 100 radios from the factory and ship them to Los Angeles, they get checked in at Amazon's warehouse. When I sell one, Amazon is pulling the item from the warehouse shelf and taking care of inventory management, taxes, paperwork — it takes logistics completely off of my business plan. You can focus on growing your business and R&D for your products. FBA is the best route for 99% of sellers from any product-based business.
RTP: What are some of the things you wish you'd known before you first became an Amazon seller?
Elder: I wish I'd known that 40% of all third-party sellers are from China, which makes their pricing really hard to compete with. I'm really operating as a middleman, sourcing products from a factory in China, marking them up and selling them. But these competing companies are delivering goods from their own factory, and the percentage of those types of sellers is increasing. Had I known about this when I started, it would have changed my product selection — I would have offered much higher-level products.
For sellers in general, a big misconception about selling on Amazon is the capital that will be required. Seven to 10 years ago, you could start with $1,000 and grow a successful business. Now you will need at least $5,000, and $20,000 would be preferable. People have unrealistic expectations of their cash flow needs. The biggest mistake is not knowing what your profit margins and expenses are. Many people are running in the red and don't know it until there's an audit at the end of the year. You need a strong understanding of cost of goods, cost of shipping and how much you're spending on advertising to build your business. Everything comes down to inventory and profit margins.