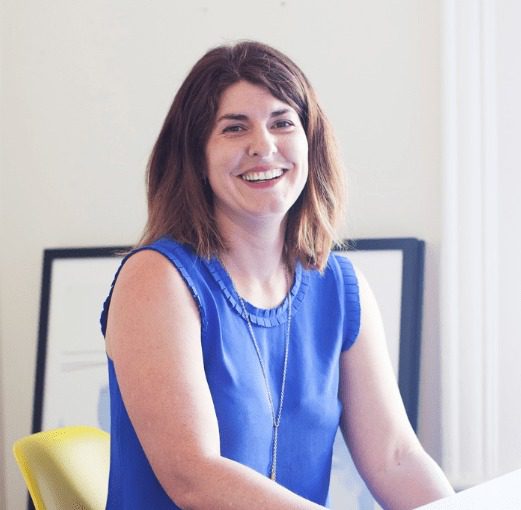 Last year's bankruptcy and liquidation of Toys 'R' Us shook up the toy industry, but the simultaneous closure of sister retailer Babies 'R' Us also created a gap in the baby products market that new players are eager to fill. One of these companies, Babylist, is positioning itself to appeal both to modern parents and to the loved ones who buy gifts for them. Babylist is a universal baby registry that enables customers to add items from any store, or even to ask for meaningful gifts that can't be bought in stores, whether it's a home-cooked meal or a service such as house cleaning or dog walking.
The company's growth has been impressive; in fact, Babylist saw 4Xyear-over-year retail revenue growth in 2018. During that time, more than 1.5 million people gave more than $250 million in gifts on the Babylist platform, with users spending a total of 40 hours building and tweaking their registries.
In an exclusive Q&A with Retail TouchPoints, Natalie Gordon, CEO of Babylist, shares insights into:
The inspiration for Babylist, and the necessity to deliver not just products, but meaningful gifts and experiences;
Delivering content such as best-of guides and videos to educate and help shoppers select the right gift;
Leveraging customer data to make effective merchandising decisions and accurately showcase top-trending products; and
The company's partnerships with retailers and manufacturers alike to sell baby products, with the mindset that no one is going to be able to find all the products they want in just one store.
Retail TouchPoints (RTP): What was the inspiration behind starting Babylist?
Natalie Gordon: When I originally started Babylist in 2011, I was creating my own baby registry, and I couldn't find anything out there that I was pleased enough with to send out to family and friends. We wanted to ask for the normal stuff — baby carriers, bottles, etc. We also had a German shepherd, and so if someone for the first couple of weeks would to take her for a walk, that was the most meaningful gift someone could give us. We also wanted to use a cloth diaper service so that someone could give us a month of diapers, and that was also a really meaningful gift.
Our family had very specific needs, but they were also really important to us and very special, and in my experience, every family has something like that — there are things that every family finds meaningful, and you can't find that all in one store.
RTP: Beyond this basic idea, what other factors have contributed to the company's growth?
Gordon: Fast forward to today, we are the third-largest baby registry in the U.S. behind Amazon and Target. That spot was previously filled by Babies 'R' Us before it went bankrupt and closed 800 stores. Actually, the shift to online has helped us — eight years ago I'd hear, 'I'd love to use Babylist, but I can't expect my grandma to buy something online.' Now, I don't hear that at all.
We're also in a place now where people don't have a local baby store anymore, they actually can't go and push that stroller or touch and feel that product. It doesn't exist anymore for many Americans. If you're not able to go into a store and choose which baby carrier or stroller is right for your family, how are you going to do that?
The baby product industry is a life-stage industry, so there's no long-term loyalty. People have a baby, and the baby grows up. It's an industry where startups and new technology can become irrelevant within a year because the audience is constantly churning.
RTP: Where do you feel you've been able to differentiate yourselves the most, especially given this inevitable shopper churn?
Gordon: I think we've been the absolute best at helping shoppers make these product decisions online. When you compare us to retailers, we have a full editorial team that are creating very trusted content that helps you make these decisions. The real investment we've been making over the past year-and-a-half is in video. If I can't go and fold that stroller, we should be producing a video where, in three minutes, you could understand every aspect of that stroller better than if you were actually in the store.
We have 50,000 subscribers to our YouTube channel, and the video guides we offer are embedded into our product and into creating your registry.
RTP: How does Babylist go about product sourcing, especially since the company operates on a different model compared to other large baby registries?
Gordon: We have a core belief that no one is going to be able to find all the products they want with one store, even if that one store is Babylist. We actually work closely with other retailers, but we do source product from manufacturers. We do that in a smart way because we have such rich cross-retailer data, for example we can see what color of that stroller is popular, we can see what's picking up in direct-to-consumer and create relationships with those up-and-coming brands.
We use data in every way. One of them is choosing the products that we carry, another is making sure that we're telling our audience of expecting parents about what is new and up-and-coming. We can also tell what products are legitimately popular and what is hype, because we see whether people are actually adding these to their registry.
We use it in our own e-Commerce and inventory forecasting so we can make the right buying decisions, and mitigate inventory risk. More and more, we're giving users personalized product recommendations and a more personalized experience. We work just as well for the expecting family that is very high income that may be looking at products from expensive boutiques, as we do for a family that's incredibly value conscious. The way we serve those users is by showing multiple purchase options for a single product. If they are price comparing between the main retailers for a set of bottles, it's very likely that the price will have changed at all of those retailers in the three months before someone buys the gift, so it helps them, family and friends save money.
RTP: Does Babylist craft its content based on product and shopper data?
Gordon: The key way we do product recommendations is through best-of guides, and the way we keep that editorial is by sending out a survey to our hundreds of thousands of users, six months in all the way to a year after the baby is born, and say, 'What products did you love the most?' It's really based on that quantitative and qualitative feedback. Before we started producing content, if you were trying to find the best stroller on the Internet, you would find a slide show of 30 strollers.
One thing we launched in October 2018 was the Babylist Bottle Box. We're seeing that on average, people are adding two different bottle brands. Anecdotally, we would talk to our users about bottles, and then would wonder, 'How would I know what bottle my baby would like?' It's true that babies might have preferences, so we approached the top-five rated bottle vendors and put together a box that includes five of the top-rated bottles. That's had huge resonance, and it's brought together two things: helping you make the right product decision for your family and helping you save money.
RTP: Customers often run into the problem of having too many products to choose from on a registry, which can hamper their decision-making process. How does Babylist make this process easier for the customer?
Gordon: We fall somewhere in the middle. I've seen retailers have 'must-have' lists of literally 300 items, and many of them are not must-haves. People talked to me about Babies 'R' Us saying that there's a moment where they walked in the store and just felt completely overwhelmed, because they didn't know what any of this stuff was.
When we're talking about an individual product, let's talk about a diaper pail, we're going to start by telling you what a diaper pail is, because you're not a parent yet and you've never used this product before. We're going to tell you what the differences are between diaper pails so you know a little bit more, and then we're going to tell you what those trusted 'top picks' are. We break it down that way and are actually talking to a 'non-parent' audience with our content.
I've seen with competitors that feel like if they're able to curate the top three products, that taking away a lot of that decision making would be helpful. But we don't really see that, I think that our users like to feel like they have all the right choices to make for themselves and their family. Everything we do is completely focused on this life stage.