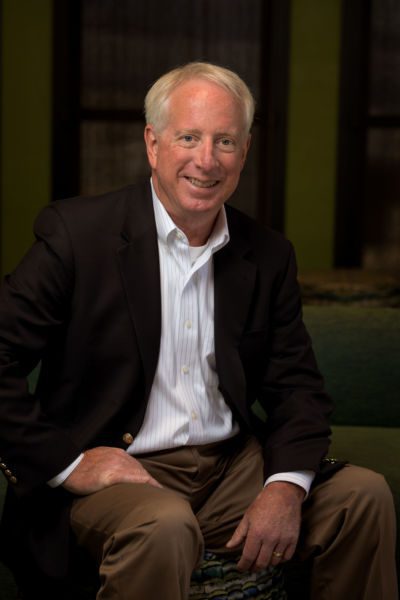 This year's surge in ecommerce has put strains on both supply chains and websites, and retailers now are guessing what challenges they will face as fall and winter bring the threat of a COVID-19 resurgence as well as the usual holiday rush. With ecommerce traffic unlikely to wane anytime soon, retailers need to harden their operations to prepare for a potential holiday rush.
One technology designed for this purpose is cloud computing, which can take the pressure off of data centers and smooth over sudden traffic spikes. Platforms such as Amazon Web Services (AWS) have been a backbone of ecommerce for years, and their operations have led to insights on how to better prepare online operations for the digital future.
In this interview with Retail TouchPoints, Tom Litchford, Global Head of Retail at AWS, discusses some of the trends and challenges facing retailers today, such as:
How fear is driving shopper behavior — and how retailers can manage their operations around it;
What retailers need to do to attract shoppers in a digitally driven holiday season with Black Friday holding much less weight; and
How AWS works with retailers to continuously increase the speed of innovation every year.
Retail TouchPoints: To start, I want to get your perspective on the current state of retail in general. What do you see as the biggest challenges retailers face at the moment?
Tom Litchford: I would almost put them into two categories — and they're both categories of fear. Consumers fear for their health and they fear for their finances, especially today with what is around 20 million people still without jobs. The challenge that puts on retailers is, 'How do I convince this finicky consumer that it's safe to do business with me?'
I think you're going to have to look at it from a couple of perspectives, because it's not in general across all of retail. If you're a grocer, you have different problems than if you're a fashion retailer, right? Grocers were sitting there with huge supply chain issues, especially initially with the surge in consumers hoarding products and the run on their stores. So food and drug stores had to figure out how to get better at demand forecasting, how to get better at allocation and what stores get what products.
Whereas on the fashion side they're sitting there with a whole different set of problems, in terms of stale merchandise and, at the same time, placing orders for the next couple of seasons when they can't figure out how long this is going to last. The whole thing for retailers is looking at these different challenges being thrown at them and figuring out, 'Where can I get the data? Where can I get the information I need to make the decisions that drive my business?' I think that's really where the cloud can come in and excel.
RTP: What advantages does cloud computing offer in this set of circumstances?
Litchford: You can start by looking at it from a pure ecommerce perspective in the cloud. Just look at the elasticity that the cloud brings, the capability of the cloud to do auto-scaling to match the volume that's coming in so that your website is responsive to the consumers.
The other thing from a cloud perspective is around the data. Well, historical data has been kind of thrown out the window, and so you're not able to depend on these monolithic apps that you've put out there that are basically using rules-based algorithms to do demand forecasting and allocation. You've got to now really dive into AI/ML and start looking for some of these counterintuitive insights to figure out what's going on in your stores.
Then the third area where I think the cloud is going to help is that now is not the time to be slowing down with your digital transformation. You might be getting these consumers to your website now, but the majority are looking for something like buy online, pick up in-store or pick up at curbside, where they have no interaction at all with any human. So if you're not able to tie those two things together and provide a frictionless, seamless experience for that customer, they're just going to move on to the next retailer because their old habits have been totally thrown out the window. They're shopping with just about any retailer now. It's no longer 'I always go to the same grocer every week.' It's 'I'm going to whoever is going to serve me the best.'
RTP: Retailers can usually plan around major spikes on days like Black Friday and Cyber Monday, but many retailers have already announced that they will instead favor longer-term promotions this year. How do you expect this to impact ecommerce traffic patterns?
Litchford: Again, from the from an ecommerce perspective, running in the cloud versus on premises gives you that elasticity. Typically in the holiday season you'll see spikes for things like Black Friday, Cyber Monday or Super Saturday, and if you had provisioned your on-premise system in your own data center, you were at risk of that system being overwhelmed. Every Black Friday, the very next day there's probably a dozen or so retailers that make the front page because they were down and their system was just overwhelmed.
The cloud takes care of that with auto-scaling — it basically keeps assigning more and more resources as the demand comes in, and then backs those resources down as the demand falls out. Now this particular this season we're in kind of a unique position where we're not really sure what's going to happen. Where we are in the U.S. with unemployment, or whether this pandemic starts to wind down or spikes back up again, could cause different scenarios that retailers need to be looking at and making sure they're prepared to handle. To go back to grocery as an example, if this were to spike again and we were to see that massive rush to start hoarding again, are they capable of dealing with stuff like that?
But I think because these consumers have moved online, you're going to see that this year's shopping season maybe smoothes out a little more. You won't necessarily see these spikes like we've seen in the past — and in fact, even the last few years we started to see that trend where Black Friday is not really the biggest shopping day anymore, and consumers are kind of shopping throughout the season.
I think it's going to fall back on the retailers that can put out those promotions and get more personalized with consumers to draw them back to their websites, or to prove to them that it's safe to come to their stores. I think they'll draw consumers out and get them shopping with them again.
RTP: What do you see as the future for AWS as it relates to retail? Can you offer any insight into your plans for 2021 and beyond?
Litchford: From AWS' perspective we're going to continue to innovate. When you look at how fast we innovate, that's one of the things retailers really look to Amazon and say, 'How do you do it? How do you have that culture, in terms of being able to respond to the customer's wants, needs and desires so fast?'
Earlier today in my inbox I already saw six launch announcements, and that's just significantly growing year-over-year. If you go back to 2012, we launched maybe 160 new services, all the way up to last year, which was almost 2,000 new features and services. The innovation just continues to get faster and faster every year.
I think because of our unmatched experience, maturity and reliability, AWS will continue to work with our customers to help them accelerate these cloud migrations. There's huge cost savings there — we see anywhere from 30% to 50% savings. Because of our experience, our maturity and our reliability we think we're the best at doing that. We work backwards with our customers: 90% of everything we've done we did because a customer asked us to do it, and I would argue the other 10% we can infer based on just having conversations with customers. When we hear that we can help customers with their business by doing these types of things you'll see us jump on that and do it really fast.