This year's annual Amazon Prime Day event will officially take place July 12 and 13, but the online retailer is kicking of some members-only deals and events as early June 21. Additionally, there are rumors of a potential follow-up sales event this fall.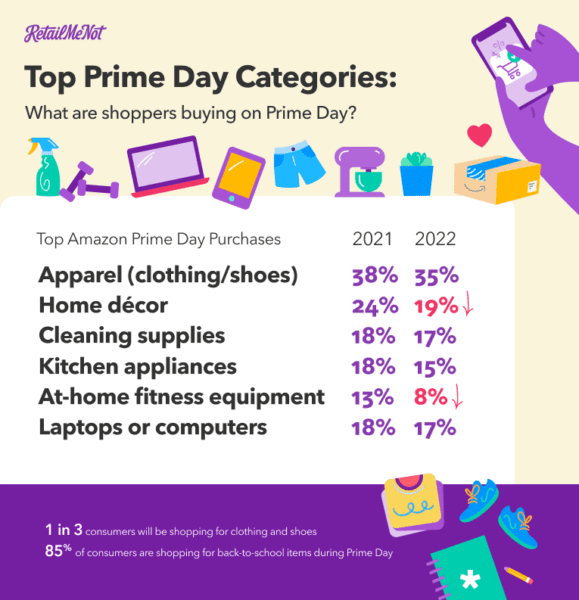 The 48-hour sales bonanza will officially start at 3 a.m. EDT for Prime members in Austria, Australia, Belgium, Brazil, Canada, China, France, Germany, Italy, Japan, Luxembourg, Mexico, the Netherlands, Portugal, Singapore, Spain, the UK, the U.S., and for the first time ever in Poland and Sweden. Amazon is also planning Prime Day deal events for later this summer in India, Saudi Arabia and the U.A.E., as well as in Egypt for the first time.
Consumers are ready, with 88% of American adults surveyed in a RetailMeNot poll saying they plan to shop during Prime Day this year. However, with inflation buffeting consumers' pocketbooks, they plan to spend significantly less this year — $388, down from the $594 they spent last year. Still, the event, and competing sales at other retailers, remain a draw for consumers, with 47% saying they will wait until Prime Day to make their biggest purchases of the year.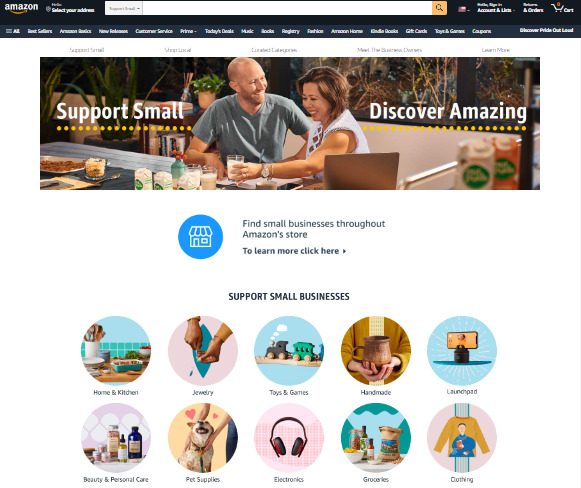 This year, Amazon is touting the fact that in addition to top national brands, Prime members will be able to shop deals from more of its third-party sellers than ever before, many of which are small and medium-sized businesses (SMBs). To support these businesses Amazon has introduced a new Small Business Badge for small business brands and artisan sellers, and has launched a Support Small hub highlighting black-, woman- and military family-owned businesses, among others.
Additionally, the company is running a sweepstakes from June 21 to July 11. For every $1 spent on eligible small business products, customers will receive a chance to win prizes such as tickets to Super Bowl LVII, tickets to a New York City screening and cast meet-and-greet for Prime Video's upcoming The Lord of the Rings: The Rings of Power seriesor a VIP trip to Amazon's first-ever Amazon Style clothing store in Los Angeles.
A number of other pre-Prime Day sales will also be kicking off on June 21 to warm shoppers up for the big event, including:
Early deals on Amazon devices such Kindles and Fire TVs;
A series of live shopping events on Amazon Live with celebrities and influencers promoting early Prime Day deals. On June 28, for example, actress Hilary Duff will join some of her favorite small business owners who will showcase their products and share inspiring stories behind their brands; and
0% APR on buy now, pay later purchases with Affirm from June 28 through July 11 (shoppers must spend $50 or more, and the deal only applies to certain eligible products).
Amazon also is using Prime Day to launch a new year-round member benefit at its Amazon Fresh stores in the U.S. — 20% off select everyday essentials products.
And to make sure Prime members don't forget about the big event, Amazon has rolled out a series of promotions and notification options, including:
Deal alerts on recently viewed items;
Deal notifications and Prime Day reminders through the company's voice assistant Alexa; and
The chance to earn a $10 credit toward Prime Day purchases when you "explore the benefits" of Prime by completing four Prime activities (stream Prime Video, listen to Prime Music, borrow a Prime Reading or Kindle Unlimited book and make a Prime shipping-eligible purchase).
Even once July has come and gone, Prime members might not have to wait a whole year for the next sales event — Business Insider reports that Amazon is already planning another shopping event for later this year, to be called the Prime Fall Deal Event. The sale is reportedly causing some ire among sellers, however, who say they haven't been given enough advance notice to prepare deals and get inventory in place for the event.