The 2018 Retail Innovation Conference featured more than 20 breakout sessions, organized into six tracks:
Digital Strategies
Omnichannel Commerce
Operations
Marketing/Customer Engagement
Retail Innovation
Customer Experience
These small-group sessions allowed attendees to dive deeply into hot topics and hear in-depth case studies from retail executives, as well as analysis and best practices from consultants and industry experts. Here's a quick recap of the sessions from the Marketing/Customer Engagement, Retail Innovation and Customer Experience tracks, with live links to videos for a more detailed look. Recaps of the remaining three tracks were published on May 29.
MARKETING/CUSTOMER ENGAGEMENT: Best Practices From Overstock.com And zulily
Retail Relevance – The One Word That Will Transform Your Marketing Programs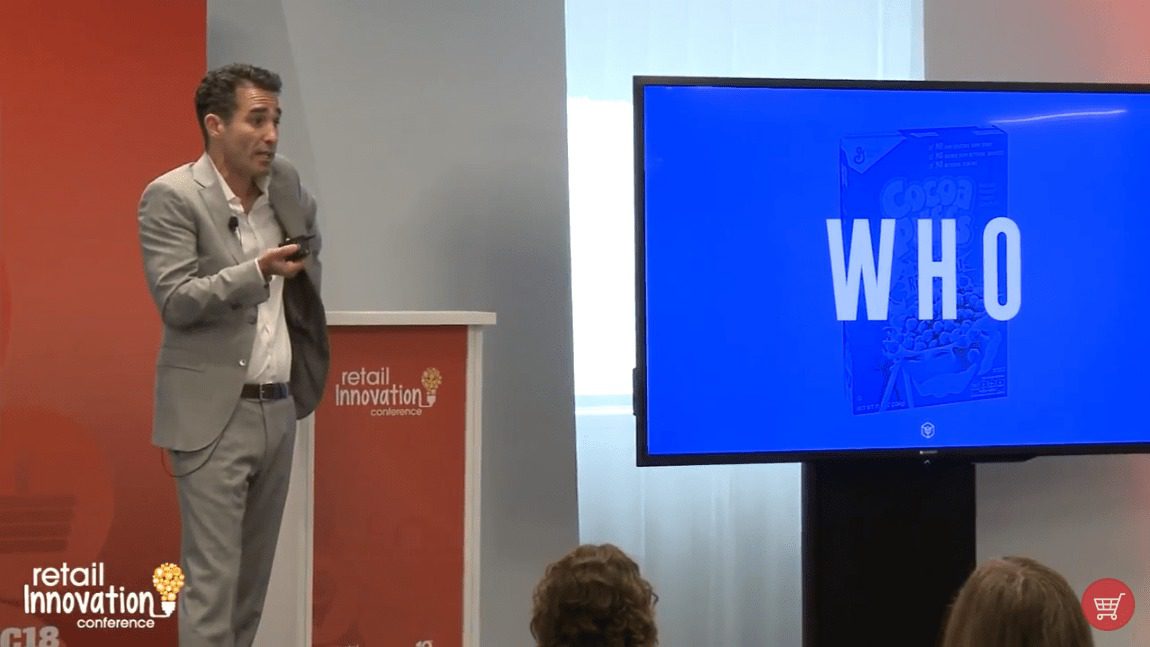 Jared Blank, Senior VP of Marketing and Data Insights at Bluecore, explained that the top organizational barrier to personalization is that there are too few personnel dedicated to it. But it's the lack of a clear personalization roadmap that truly prevents retailers from agreeing on how to approach their personalization strategy. Blank said that retailers must always start their campaigns asking the question, "Who?" "It starts with the product, and then who buys that product, and then the channel and the content naturally flow from that," Blank said.
Controlling And Measuring What Matters In Digital Advertising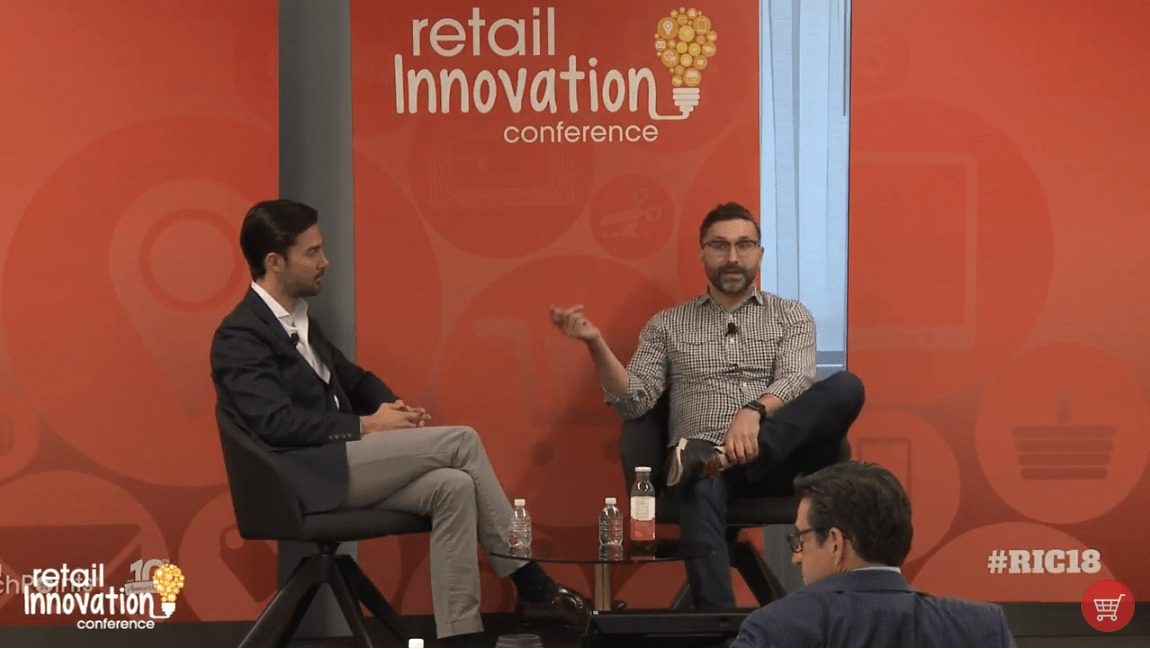 In a fireside chat with Chris Kane, Founder of Jounce Media, Nariman Noursalehi, VP of Marketing and Customer Acquisition at Overstock.com, discussed the benefits of moving away from last-click attribution to incremental attribution. Overstock spends approximately $50 million annually on Facebook, and the retailer generates 6.5X incremental ROI via digital advertising through A/B tests performed on the platform, said Noursalehi. Overstock also performed a geotest with Google that resulted in turning off 20% of its ads displayed on the platform.
"We spend around $70,000 a day on Facebook, and I can justify every penny of it," said Noursalehi. "When I started, it was $10,000 per day and we were underspending."
Best Ways to Drive Customer Loyalty, Growth & Engagement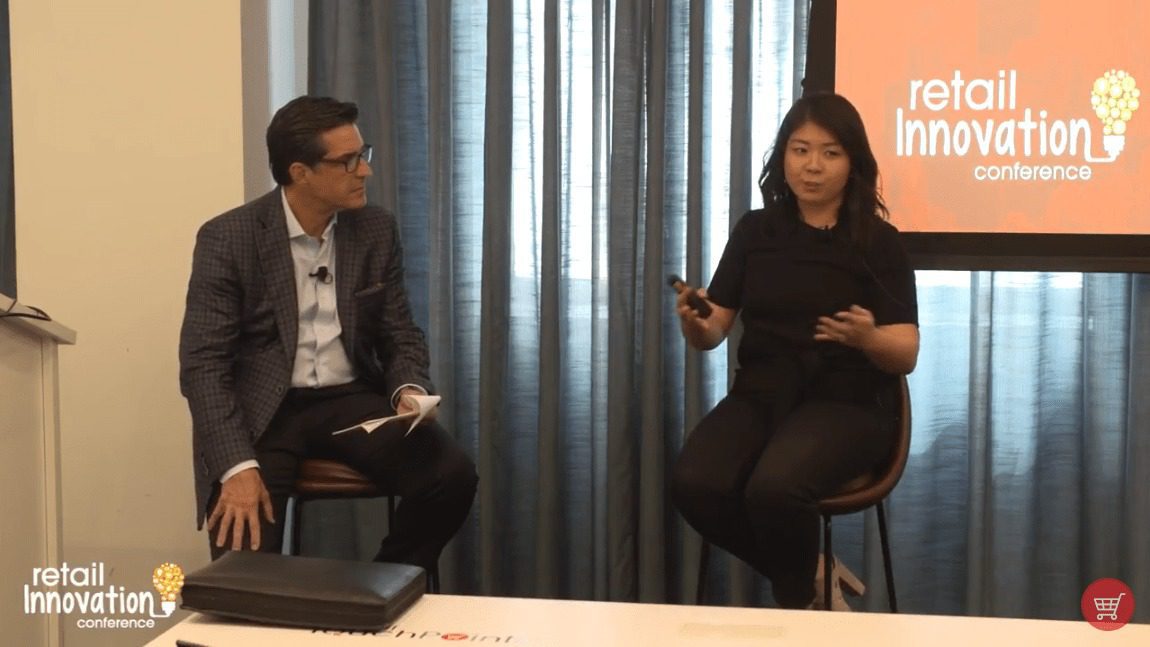 A retailer's tech team should be empowered to build on collected data, with analysts available to pull and synthesize the information into actionable insight, according to Erica Yamamoto, Director, Lifecycle Marketing & Customer Experience at zulily. She noted that there are hundreds of inputs that can be used to learn about customers and increase their engagement, from the platform they use to when they prefer to engage with your brand.
Influencing With Influencers: How To Win At Retail's Hottest Marketing Trend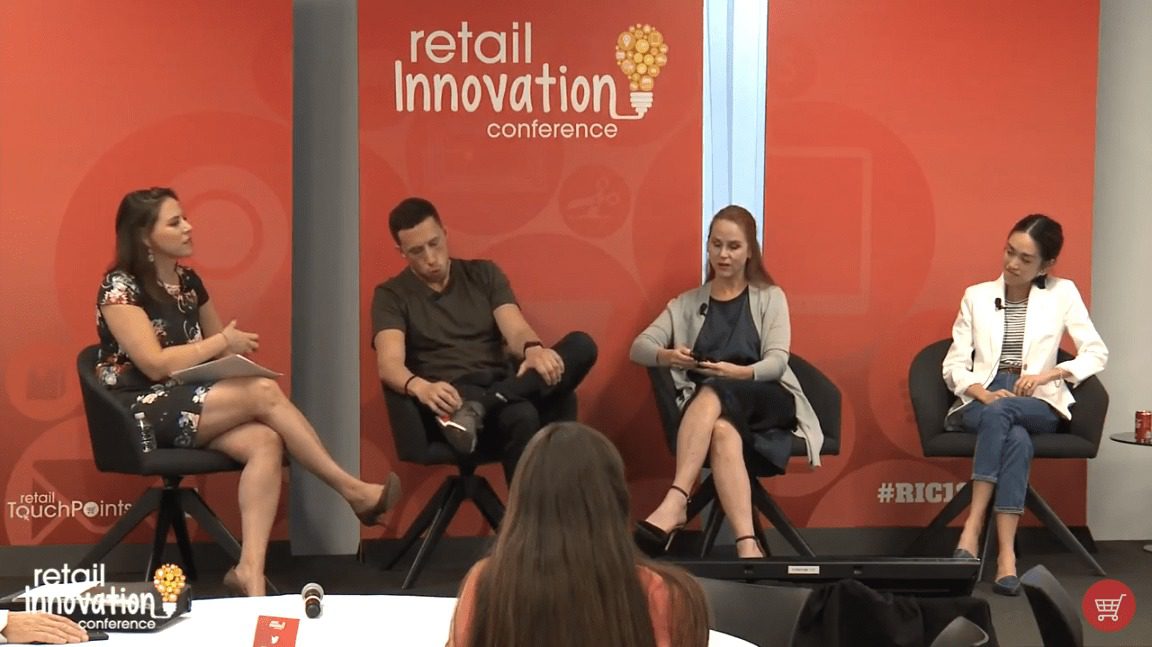 Social platforms have disrupted the traditional media model, allowing "ordinary" people as well as celebrities to build a following and shift consumer behavior. Lovesac Marketing Manager Mike Majlak and Astral Health & Beauty VP Marketing Julie Campbell explained how these relationships must evolve into two-way partnerships, where influencers help craft messages and marketers help guide content.
Kamiu Lee, CEO of influencer agency Activate, noted that new metrics are needed as influencer marketing becomes embedded into the strategy of every company. "The number of followers does not equal sales," she pointed out. Moderator Jessica Wolfe, Principal, Marketing & Consumer Practices for A.T. Kearney, added that influencer marketing has permanently changed marketing practice: "It has gone from static to dynamic," she said. "Consumer preferences can change in a day."
RETAIL INNOVATION: Creative Disruption From Walmart Canada, Sugarfina and UNTUCKit
How To Successfully Disrupt A Traditional Product Category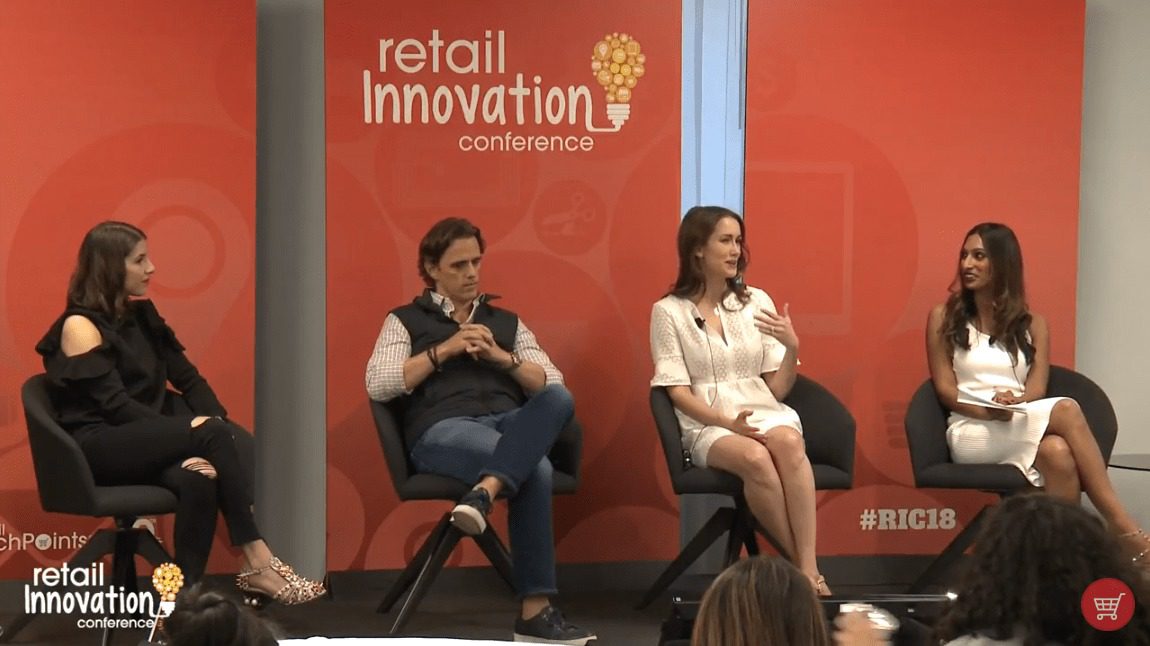 Rima Reddy, Director of Corporate Partnerships at XRC Labs, led a discussion focusing on entrepreneurs' firsthand experience disrupting well-established retail industries. Rachel Blumenthal, Founder of Rockets of Awesome, noted that one of the keys to success is to not just be better than the competition, but to be different: offer shoppers something they simply can't get elsewhere. Aaron Sanandres, Co-Founder of UNTUCKit, disrupted the fashion market by researching both an underserved niche (untucked shirts) and its ideal solution (a unified, fashionable cut). Rosie O'Neill, Co-Founder of Sugarfina, found success by taking the candy category and expanding it to a new audience: adults.
How Walmart Developed An Innovation Mindset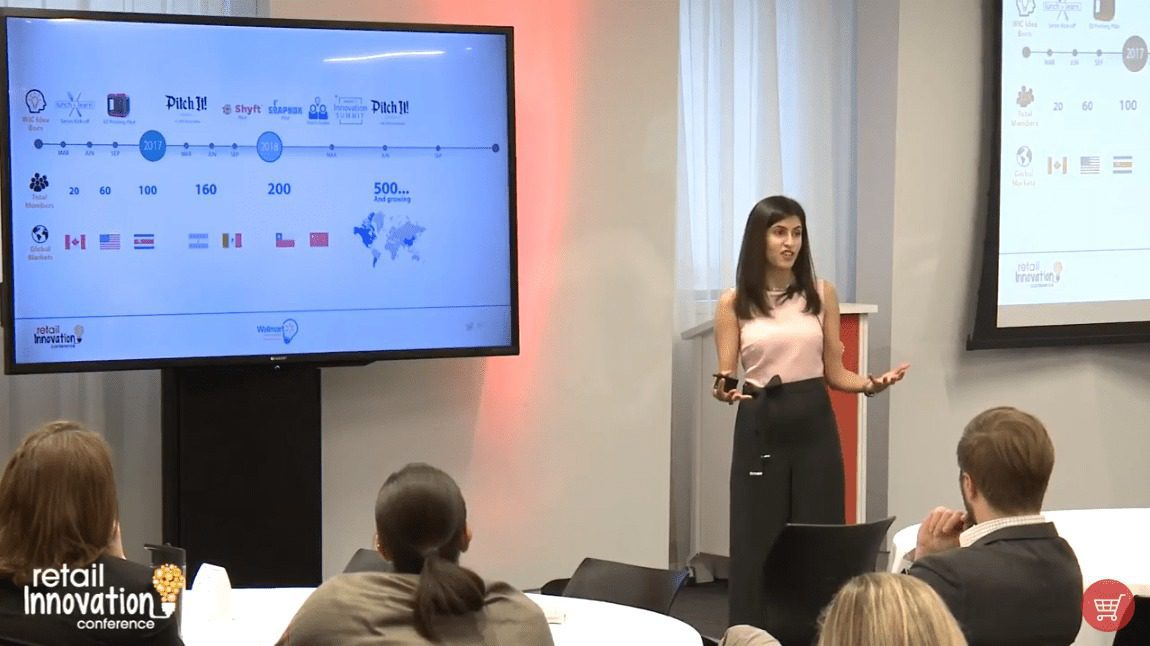 Fareena Contractor, Senior Technology and Innovation Leader at Walmart Canada, said the retailer's innovation team has grown to more than 500 members in seven different countries, and it is providing opportunities for associates at all levels to engage in discussion and deliver value to shoppers. Walmart Canada even hosted an Innovation Summit on April 13, 2018 to invite companies focused on AR, VR and AI to share their insights and experiences with Walmart team members.
Contractor gave three pieces of advice for teams seeking to build out their own innovation strategies:
Encourage employees to be social;
Protect them when they make mistakes and reward risk taking; and
Stay humble.
Artificial Intelligence Crafts New Retail Possibilities
Poonam Goyal, Senior Retail Analyst at Bloomberg Intelligence, kicked off this panel by noting that while businesses spent $1.6 billion on AI software in 2016, this number is anticipated to grow to $8.4 billion by 2021, according to IDC.
The panel included insights from three retail execs, including:
Kimberly Williams-Czopek, VP Digital Commerce, Lilly Pulitzer;
Nariman Noursalehi, VP of Marketing, Customer Acquisition, Overstock.com; and
Kate Twist, Chief Digital Officer, Xcel Brands.
"We define AI as any tool or technology that can help us make sense of large streams of data," Twist said. "There are so many new streams of data that we've seen over the last five years. We want to use that information to design more intelligent products. We've implemented one piece of AI, a consumer testing platform called Makersights, which gives us valuable feedback on product in development."
Firing the Retail Innovation Engine
Retail executives need to take it upon themselves to flex their creative muscles, according to behaviouralist Ken Hughes. He noted that habit and routine are the enemies of innovation, and both people and companies need to embrace fluidness and flexibility if they want to truly unlock their creative potential. "If you want the rewards of creativity and innovation, you have to take the risk," said Hughes. "Comfort zones are great, but nothing actually grows there. They're deserts."
CUSTOMER EXPERIENCE: In-Store Expertise From Victra And Barneys New York
Redefining The In-Store Experience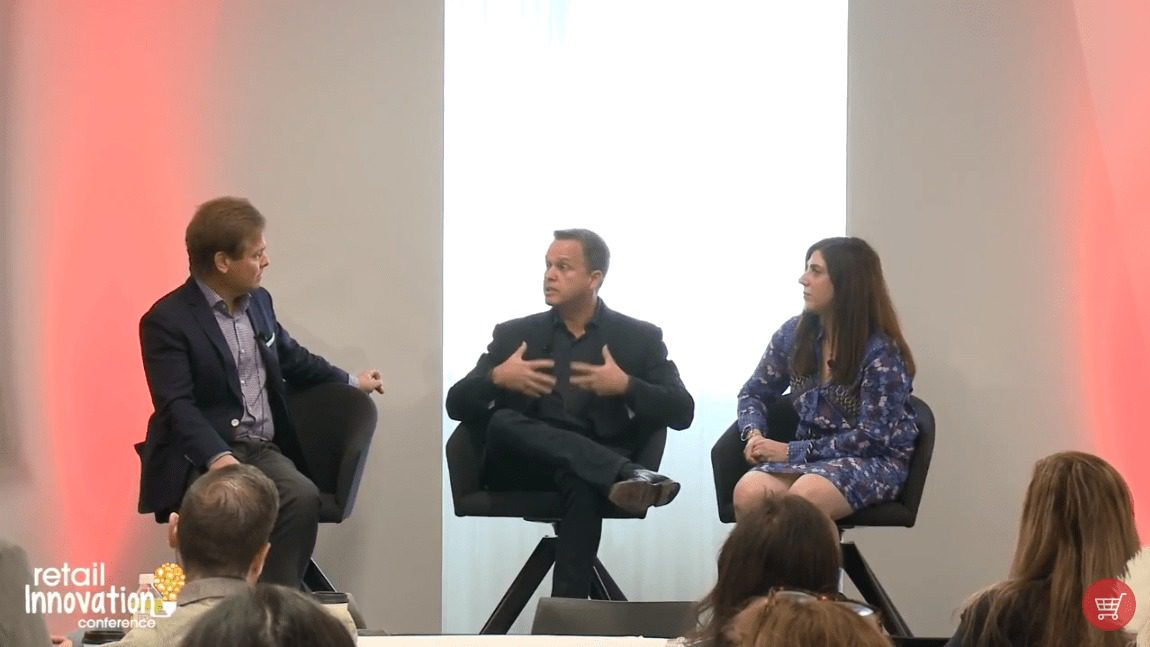 Michael Moore, Chief Experience Officer at Victra, discussed the three pillars of customer engagement:
Understanding customer needs;
Connecting with what matters most; and
Focusing on eliminating what is not needed.
Danielle DeMaiolo Rendini, Senior Director of Product Management at Barneys New York, noted that associates play an important role in building relationships with customers and making every shopping experience special. She discussed creating a "selling ceremony," in which every shopper has a unique, one-of-a-kind experience that is both seamless and personalized.
Survey Results Revealed: New York City Shopping Experiences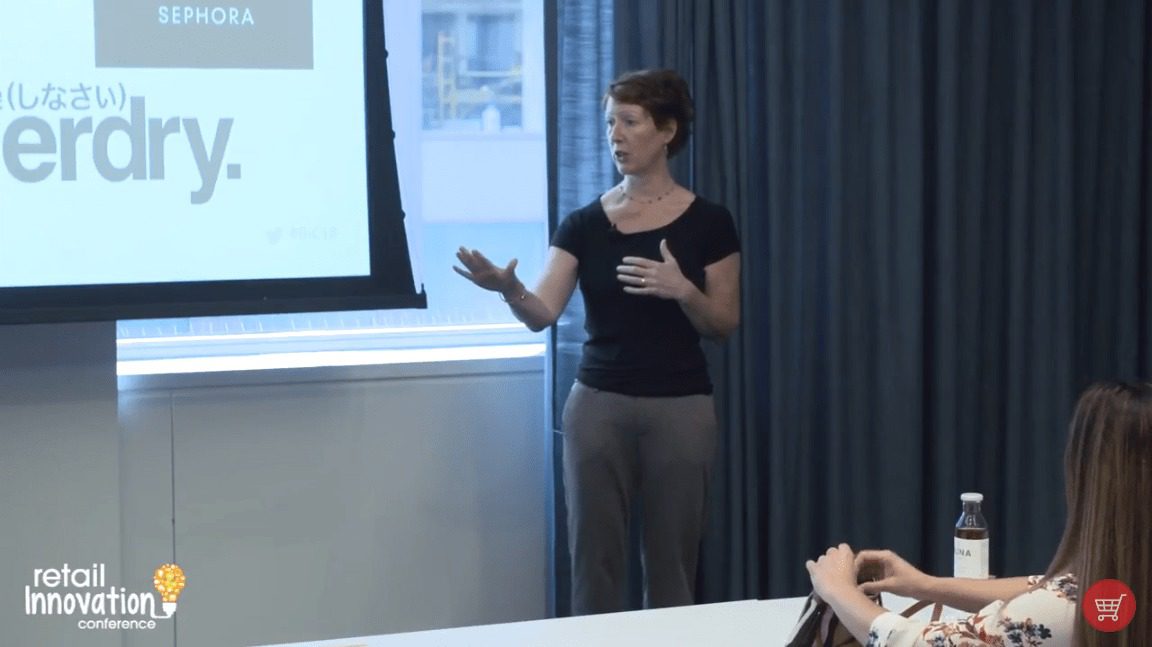 Prior to RIC18, SeeLevel HX conducted a mystery shopping study at a number of NYC retailers and analyzed them based on customer experience and what brands seek to deliver to their customers beyond just product. "We wanted to understand how globally recognized brands are really addressing, understanding and tackling what has become the experience economy," said Steven Maskell, Chief Client Officer for SeeLevel HX. Winners included Superdry, Sephora, Bloomingdale's and more.