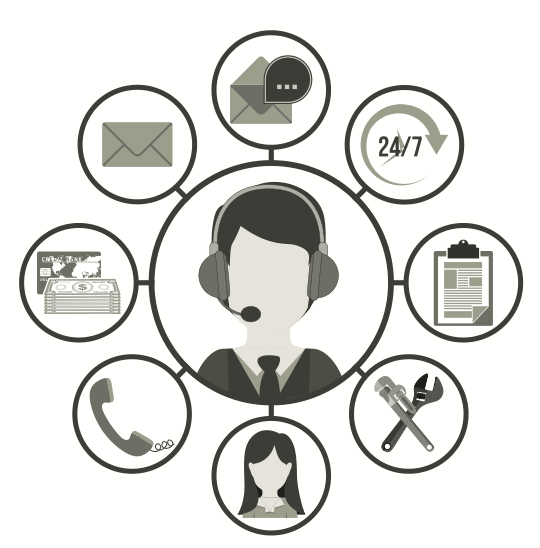 Smartphone and tablet users in the U.S. consider customer service and after-sales service to be paramount throughout the device-buying experience, ahead of factors such as general contractual terms and conditions, and brand image, according to research from B2X Care Solutions.
Overall, most American respondents are satisfied with customer support made available for their mobile devices. At least 55% of smartphone users rated their service a "9" or "10," while 77% of tablet users gave their services the same rating. Mobile customers expect the same level of service throughout all support channels (manufacturer, in-store, call center, online), according to the study.
The report, sponsored by B2X Care Solutions and Motorola Mobility, polled more than 500 smartphone and tablet users regarding past device purchasing experiences.
Mobile technology has become incremental to consumers' lifestyles, as approximately three fourths (74%) of respondents keep their smartphones within reach throughout the entire day. As many as 60% of respondents have their phones within reach as they sleep, with that number increasing to 84% for 18 to 29 year olds.
Even with mobile technology permeating further into society, 29% of smartphone users still say they have no idea where to get help if they need customer support. Up to 71% of smartphone buyers and 87% of tablet buyers still prefer to set up their devices themselves instead of finding support elsewhere. However, if users can't solve problems on their own, most (67% of smartphone buyers and 59% of tablet buyers) would prefer to enter a store for support.
More than one fourth (28%) of respondents have used a repair or exchange service for their smartphones as a result of a problem or damage, compared to only 13% for tablet owners. On the other hand, tablet owners (37%) are more likely than smartphone owners (29%) to have questions regarding or problems with their devices at least once a year.
Software problems and display damage are the two top reasons consumers need smartphone repair services, while tablet users cite software problems, freezing screens and power shutdowns as major issues.