By many measures, malls and shopping centers are weathering retail's current rough seas just fine. Total U.S. mall occupancy rates have essentially remained steady, dipping minutely from 93.1% in 2015 to 92.8% for the first three quarters of 2019, according to the International Council Of Shopping Centers (ICSC). The total number of U.S. shopping centers has actually increased since the middle of the past decade, rising from 1,160 in 2015 to 1,169 in 2019.
A closer look, however, reveals an industry increasingly divided into "haves" and "have nots." "There's no doubt that there are two different worlds of malls," said Michael Brown, a Partner in the consumer practice of Kearney in an interview with Retail TouchPoints. The top-performing "A" malls are not nearly as affected by consumer behavior changes, declining foot traffic and the bankruptcies/store closings of mall-heavy retailers as their "B" and "C" counterparts.
"The 'A' malls are still creating an environment where people want to come and spend the day there," said Brown. These properties have brought in more and better food choices, entertainment, art installations and activities for both children and adults. "For example, Simon Malls has brought in a company that provides golf simulators and a bar, and that's part of these more proactive malls moving into more activities and social experiences," he noted.
The "B" and "C" malls are "unfortunately seeing an erosion of national tenants, and are trying to fill in with regional and local retailers," said Brown. "Their only long-term successful plan is to re-evaluate the space in order to understand what will be the appropriate mix of food, entertainment, services, residential and work spaces and social activities."
But malls must go beyond simply revising their tenant mix to bring back lapsed shoppers. New changes must include:
Moving beyond traditional metrics to gauge a tenant's value: While sales figures will remain a basic measurement for malls, a brand's ability to generate social media attention with Insta-worthy products, displays and events will become increasingly important as malls seek new ways to build foot traffic.
Acknowledging how shopping journeys have changed: Just as retailers are experimenting with "dark" stores that serve as fulfillment centers, malls will need to shift space allocations to accommodate functions such as BOPIS and product returns, as well as time-starved consumers' desire for convenience.
Mall operators taking a more active role in curation and brand development: Landlords will need to set aside spaces for up-and-coming brands, including digital natives making their initial forays into the brick-and-mortar world.
Leveraging real estate to create built-in traffic generators: As traditional anchor stores lose their ability to attract shoppers, malls will need to consider transforming them into office space and residential units, creating sources of both daytime and nighttime traffic.
Quantifying 'Buzz' And Retailers' Ability To Go Outside The Box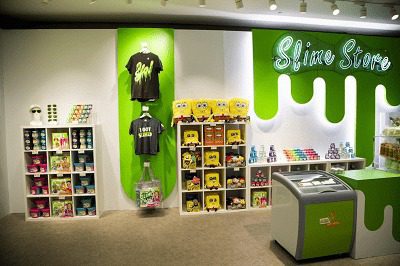 Many mall operators already are keenly aware of the drawing power of high-profile brands and attractions. Miami's Aventura Mall features a number of "Insta-worthy experiences," according to Crystal Rouhani, the mall's Senior Director of Business Development, in an interview with Retail TouchPoints. These include Candytopia, "a multi-sensory 12-room experience that includes a confetti room and the opportunity to jump into a marshmallow pit, and a Nickelodeon Slime City pop-up featured during the 2019 holiday season that drew 6,000 to 8,000 guests each week."
These large-scale attractions are complemented with brands "coming outside of their four walls to intersect with the consumer in their path," Rouhani added. "These could be as small as 10' by 10' or up to 3,500 square feet, and feature brands like Marc Jacobs, Hugo Boss and Tory Burch, which had a pop-up in Aventura's center court for the core holiday shopping month in 2019. This gives these brands an opportunity to feature something different than the customer might find in the store — a collection or a moment for the brand that's very important," she noted.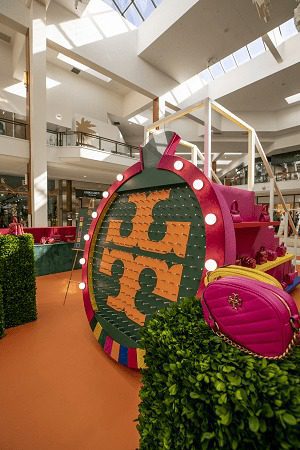 "Malls are looking for newer brands, including direct-to-consumer (DTC), in part because they know these brands have robust social media followings," said Melissa Gonzalez, CEO of The Lion'esque Group in an interview with Retail TouchPoints. But traditional metrics still play a large part in whether a fresh pop-up makes it into a mall: "Malls may see that a brand is exciting, gets lots of media attention and features robust event planning, but they will still ask about sales, because that still has an impact on the rent structure," said Gonzalez.
Digitally native brands should bring data to the negotiating table as they begin to navigate brick-and-mortar retail. "New digitally native brands create foot traffic and bring in new and often younger customers to shopping centers," said Marie Driscoll, Managing Director for Luxury & Fashion at Coresight Research in an interview with Retail TouchPoints. "Digitally native brands understand their product and consumer behavior online, but in-store, consumers expect different service elements and knowledgeable associates that can articulate a brand story. Shoppers are looking for experiences in stores as well as product."
Will Entertainment Crowd Out Retail?
The fight for space within the mall could get even tougher as new mall properties put a greater emphasis on entertainment. "I'm curious to see how the American Dream mall [in Northern New Jersey] does, with a mix of 55% entertainment and only 45% retail," said Stephanie Cegielski, VP Public Relations at ICSC in an interview with Retail TouchPoints. "Where you see success is with the landlords really curating the tenant mix to be much more exciting, so that may not be the traditional retailer. It might be a Peloton studio, an Apple store or Lululemon offering yoga classes."
And while many malls pride themselves on their ability to lengthen the amount of time shoppers spend there, Gonzalez believes malls should take into account time-starved consumers' desire for convenience. "The average person goes to fewer stores than they would have before, so it would be good for malls to lean more into data to understand the different personas that come to their property," she said. "Malls should curate themselves to the way people shop, so for example there could be different sections of the mall for different types of shopping trips."
How The Web Usurped Malls' Discovery Function
The rise of e-Commerce has been blamed for many of the woes plaguing malls, but there's more to the story than just a simple case of online competition. "The way consumers used to shop, they would go to the mall to figure out what they needed to buy, so every retailer had to be in every mall," said Kearney's Brown, a co-author of the A.T. Kearney report titled The Future Of Shopping Centers. "Today, the consumer figures out what they want to buy online, as well as find which store definitely has the item that they want in stock. So for example if there were three major malls in a city, a retailer might need to be in only one of them.
"Retailers still think of a store as a single profit center that's either successful or unsuccessful," Brown added, "However, they need to think about the profitability of their store network within the context of their entire physical and digital business. They need to understand how many stores they will need, where they need to be and how much to invest in them, and how that all comes together."
As many experts have noted, brick-and-mortar stores remain integral to the shopper journey, even as their roles continue to shift. "Our data shows that 90% of consumer transactions had some kind of touch point in the store," said Brown. He predicts that by 2030, approximately 30% of retail sales will be conducted online, with 70% still taking place in a physical retail environment.
The silver lining for both retailers and malls is that when consumers do pay a visit, they are less likely to browse and more likely to buy. "People come to a store to shop with purpose," said Brown. "Over the last few years, frequency of visits has declined but conversion rates have increased. Normally a retailer would be lucky to convert 25% of customers that visit them, but we've seen that creep up into the 30s," he added.
Why Malls Need To Become More Than Just Landlords
To take advantage of these trends, mall operators will need to become more proactive in dictating the direction of the entire retail experience. "Landlords are still learning that they have to convert from being just a leaser of space into being a facilitator of new entrants into the market," said Brown. "Whereas 50 years ago the department stores were the ones incubating new brands, successful mall operators will need to create pop-up or transitional spaces and use these new brands as traffic draws. The brand, in turn, will get a feeling for how they will do in this environment, which hopefully will lead them to take a long-term lease."
Malls undoubtedly face a number of challenges, from the thinning out of national retail brands to long-term changes in consumer behavior. While Brown acknowledged that retail is now "a long way away from the days of the major mall-based retailers that would have 1,000 or 1,200 stores across the country," stores — and by implication the malls that house them — will continue to be essential parts of the retail formula. "To be successful, we believe at Kearney that any specialty brand will need 300 to 400 stores, including the digitally native brands," said Brown.