Multiple choice quiz: The 2016 holiday season was:
A) Great!
B) So-so
C) Rough
It's a trick question: all three answers are true, depending on which retailers and verticals you're referring to.
Experts from Retail Systems Research (RSR); global business intelligence/market research firm, IBISWorld; and financial powerhouse Moody's told Retail TouchPoints that holiday 2016 was truly a mixed bag, with both bright spots (e-Commerce, personal care and home improvement) and troubling trends (overuse of promotions, continued weakness in mall-based retail).
Here's the big picture:
• Online retailers enjoyed a strong holiday season, with $91.7 billion in sales in November and December, an 11% increase over the same period in 2015, according to Adobe.
• Overall retail sales climbed a respectable 3.6% compared to 2015, according to First Data, a figure that's in line with earlier forecasts from the National Retail Federation. "This represented a decent amount of growth — not spectacular, but decent," said Madeline Hurley, IBISWorld Industry Analyst, in an interview with Retail TouchPoints.
• Traditional retailers, particularly department stores and apparel retailers, took a beating. First Data reported that department stores were down 4.8% this year compared to 2015, with similarly-sized declines in both brick-and-mortar and e-Commerce channels. Women's ready-to-wear declined 3.7%.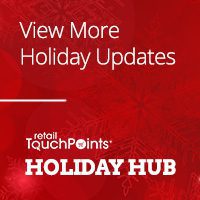 For the season's losers, the post-holiday fallout has been swift:
• Macy's announced it was closing 60 stores and cutting 10,000 jobs;
• Sears will sell its Craftsman brand in a quest for liquid assets and close an additional 150 stores;
• The Limited will shut down its 250 brick-and-mortar stores and lay off 4,000 employees; and
• Luxury brands Kate Spade and Nasty Gal are reportedly on the sales block.
Reinventing The Shopper Experience
To survive, store-based retailers need to rethink their strategies. "Department stores have been in need of reinvention for several years, and it's becoming more highlighted than ever," said Paula Rosenblum, Managing Partner, RSR Research in an interview with Retail TouchPoints. "It's not about 'omnichannel' — it's about having any kind of sensible and useful in-store experience. Online, you can ask to see black blouses and you will see them across brands and price points. In-store, you have to wander from brand 'pod' to brand 'pod' looking for what you want. This is a real waste of consumer time."
The solution is not necessarily to simply shut underperforming stores, though this may be a necessary step in traditional retailers' evolution. "We took a position in late 2012 that brick-and-mortar retailers were 'over-square-footaged,' and redeployments and reallocations would be necessary for success in the multi-channel future, and we stand by that thesis," said Charlie O'Shea, lead retail analyst at Moody's in an interview with Retail TouchPoints. "We don't necessarily advocate mass store closings for most retailers, as we view these locations as assets to be tapped and leveraged to provide support for growing online sales."
Deep Discounts Could Short-Circuit Profitability
Industry experts also expressed concern that heavy promotional activity during the holiday season was a worrisome trend. "Retailers are competing based on promotions to drive foot traffic and clicks," said Hurley. "We definitely saw this throughout the holiday season. It's making problems for the larger retailers, primarily mall anchor stores and especially clothing stores."
Excessive promotional activity can have negative effects that go beyond a single holiday season. "Retailers have completely trained consumers to wait for sales," said Rosenblum. "The five years of Thanksgiving Day openings and Black Friday 4 am doorbusters also served to create a lot of demand uncertainty. Over time we've learned that there's no real incremental sales driven as a result of these activities, but re-training the customer will be hard."
Bright Spots: Personal Care, Home Improvement
For a bit of good news, personal care for both men and women performed well both in stores and online. Additionally, home improvement and home furnishings did well this season. Electronics/appliances and building materials/gardening equipment won in terms of overall growth for both brick-and-mortar and e-Commerce, according to First Data.
The home improvement mini-boom is "a reflection of higher consumer confidence and more housing starts," said Hurley. "Electronics are very promotion-driven and people wait for sales, but home improvement is a little less discretionary."
2017 Forecast: Unknown Unknowns
Moody's O'Shea noted that it's still somewhat premature to judge the holiday season: "We have a whole return cycle to deal with, as well as post-Christmas clearance activity, which can be meaningful." He did identify Walmart and Best Buy as two retailers that are "very well-positioned to defend their turf against Amazon."
In terms of the attention-grabbing juggernaut that is Amazon, O'Shea cautioned that "perspective is critical here — online sales are still only around 10% of total retail sales, so while Amazon is the clear dominant player online, it is nowhere near the dominant overall retailer, a mantle borne by Walmart."
In addition to multiple trends creating uncertainty in retail, 2017 will usher in a new presidential administration, so predictions are more than usually difficult. "As companies continue to move online there will be volatility, which is necessary as these retailers are in effect building out a second channel, which is expensive and time consuming," said O'Shea.
"We have a new president coming in and the looming specter of import tariffs," said Rosenblum. "That could completely disrupt most sectors in retail. It has been surprisingly under-reported, but I read one piece that indicated depending on how it is implemented, it could result in reduced profitability amounting to 3X the apparent value of the tariffs themselves. If that happens, we are in big trouble as an industry.
"I have always been bullish on 'Made in America' but there's a cadence to making this transition that seems to be lost," Rosenblum added. "So I do worry about it."