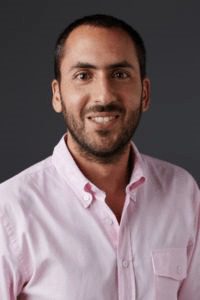 With a portfolio of more than 20 apparel brands, Perry Ellis International has a vast footprint in fashion. But this very scale brings pressure, as shoppers continue to demand more out of the shopping experience. Already having built out an Amazon Alexa skill to help men dress for any occasion in late 2017, Perry Ellis International has continued to ramp up its tech capabilities in order to spearhead a consumer-friendly fusion of fashion and technology.
In an exclusive Q&A with Retail TouchPoints, Isaac Korn, Director of Product Innovation and Automation atPerry Ellis International, details:
The origins of the first annual technology pitch-off, "Pitch To PERY," which generated submissions from 100 startups;
His experiences with integrating different technologies throughout an extensive portfolio of brands;
How a trip to CES 2016 inspired the company to create a "Tech Wallet" designed to help shoppers find their missing wallet; and
How the apparel giant leverages data to integrate fashion and technology.
Retail TouchPoints (RTP): How did the Perry Ellis International (PEI) 'Pitch to PERY' technology pitch-off in Miami earlier this year come about?
Isaac Korn: There's another conference here in Miami called eMERGE that brings together a lot of startups in the community. That got us talking internally and asking, 'Wouldn't it be great if we could have a bigger forum to talk to the startup ecosystem in Miami?'
I took the lead on figuring out how to work with new startups, and we came up with the idea of "Pitch to PERY." (The PERY spelling is a reference to the company's NASDAQ symbol.) We partnered with LAB Ventures at LAB Miami, the first shared office spaces in Miami; they have a lot of connections to the startup community. While we first thought the Pitch to PERY would be something small that was confined to South Florida, more than 100 global companies applied for the pitch-off. We had companies from London, New York and California to pitch us new ideas on how they could help us.
To narrow it down, we set four goals that we wanted to reach:
Increase brand awareness for PEI's brands;
Increase e-Commerce sales;
Create more experiences in brick-and-mortar stores; and
Develop new fashion products with IoT.
The companies that applied had to submit a solution for at least one of those goals.
It was an amazing day for growth. We had nine companies come into our headquarters on March 13. We divided the event into two days — the first the day was a "speed dating" session, where the nine companies sat in with nine different department directors, where they could talk to them directly about their solution. It also was great for the startups because they could talk to different kinds of people inside PEI and ask them different questions. The startups loved it because they typically don't get a chance to understand the detailed goals of a retailer.
We then had the pitch demo day on March 14, where the startups could pitch their idea to a larger group of Perry Ellis employees and engage in a Q&A afterwards. It was a great opportunity for Perry Ellis to reach out to the startup community and get to know new technologies.
RTP: Did Perry Ellis continue relationships with all these startups after the pitch-off event?
Korn: We continue to talk with five of them, although we haven't partnered with all of them since some suggested solutions that we felt we didn't need right now. But internally, our own people were able to see new ideas, and it felt like a breath of fresh air inside the company.
RTP: What does your role entail, both for yourself and the brands that PEI offers?
Korn: The company was lacking a bridge between technology and the whole concept of what we do in apparel. My role is to be that bridge between technology and apparel, and to be able to find new technologies, whether it's in product, software solutions or whether it's in a new project that we would like to do.
The idea of my position is to bring new solutions that we have found in our ecosystem, put them in front of the different decision makers of the company and introduce them to the market faster.
RTP: Working with a unique portfolio of brands, how do you find ways to integrate various technologies with different brands? It's one thing to run one retailer, but it's another to have numerous brands under one roof.
Korn: I've been working with PEI for four years and have a background in apparel. Prior to being the Director of Innovation, I was Director of Sourcing, so I understand the workflows of the entire company and I have relationships with the Presidents of every brand. Every so often I talk to them, we figure out their strategies and what they need to solve them, and my job is to be able to pitch them ideas.
Every time I bring out a new idea, I not only pitch it to the Golf department, I pitch it to Perry Ellis, I pitch it to Original Penguin and I pitch it to the other brands. With five different main divisions to cater to, understanding the needs of each brand allows us to bring different solutions to each part of the company.
RTP: Given your background in sourcing, what strategies does PEI have in place to identify the right products for consumers, and how does technology play a part in that?
Korn: It's about trying new things and reacting faster to new trends. We went to CES two years ago with our CEO, and people might say, 'What's an apparel company doing at CES?' But we needed to go there because we need to understand what's going on in technology at the time. By walking through the different booths throughout the show, we felt it would be a great idea to have a wallet that a shopper can search for, so that if they lose it in their house, then they could know where it is.
We saw a lot of companies using Bluetooth so that users could pair their phone with different devices, so we sat down with one of them, Chipolo, and asked, "How can we join these technologies with something that we can sell, and how can we sell it?" We joined forces with them to come up with our Tech Wallet, and that was an idea that just came through by walking through an event. You have to be able to understand what's going on in the technology world, and you have to be able to take some risks and action.
The good thing about our company is that we're able to make fast decisions when we see a product that we want to test, or see something we want to bring to the table. That's the only way you can gather information on whether something will be successful or not.
RTP: How does PEI aim to lead the way in the future integration of fashion and technology?
Korn: That's the big question. You have to give shoppers a reason why they should go to your store. Now the stores — on top of being places to sell apparel — have to cater to customers with experiences. There's more innovation growing in brick-and-mortar, and there's more integration between brick-and-mortar and e-Commerce, so the companies that are trying to bring that gap together are the companies that are going to succeed.
Shopping has become more personalized. Back in the day, brands were in charge of telling the customer what to wear. The brands would say, "Green's the new color to wear and we'll be selling more items in green," and everyone would wear green. Customers now have more power than ever, and they're the ones dictating right now to companies what they should wear and buy.
Companies have to reach this customer and talk to them…you have to create some sort of partnership with the customer. The customer wants to know that they're being heard. You have to have different channels of communication — you have to have your Snapchat, Instagram and Twitter in line.
The more you gather information, the more data you get. Data is power right now. You need data you're able to understand, and in turn, offer things your customers are asking for. Now that you have more conversations with the customer and can bridge that gap of talking to them directly, gathering more data is more important than ever before.
RTP: What are some of the things that inspire you in your role as a product innovator?
Korn: We're living in a great moment to understand how fast technology is growing. Who would have thought 10-15 years ago that we'd be shopping on our cell phones? I remember when Blackberry came out and everybody was crazy for them, and the only purpose for having them was answering your emails, yet everyone loved the keyboard.
Then Apple came out with the iPhone, and while many people questioned it because they already a device that answered their emails, it got popular. These inventions changed the way that we live right now. Nobody can live or shop without their cell phones. All of these stories serve as inspiration for the Perry innovation team.