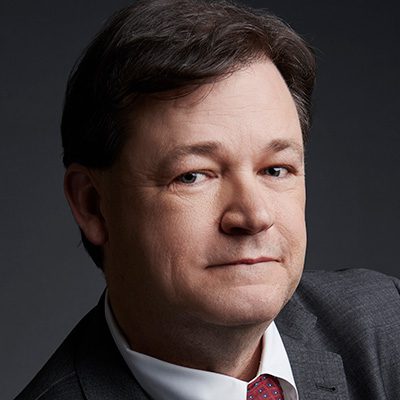 Upon leaving his position as Director of the Neiman Marcus iLab, which he founded, to become CTO of retail innovation consultancy Current Global, Scott Emmons noted that the culture of legacy organizations can often hold back the progress of retailers' internal innovation labs.
"For fashion and retail brands to succeed, they need to shift from an internally driven culture to one focused on open innovation with the world's top technology and talent," Emmons said in a statement. At Retail TouchPoints Live!, June 25-26 in Chicago, Emmons will expand on the reasons why retailers must focus on "open innovation," and what makes an agile, nimble retail innovation strategy.
In an interview with Retail TouchPoints, Emmons previewed his presentation, titled: Building Innovation Teams, and also elaborated on the gaps retailers still must bridge as they seek to out-innovate their competitors.
Retail TouchPoints (RTP): In your upcoming Retail TouchPoints Live! session, you will discuss how retailers should solve their innovation challenges by using an open innovation model. Can you elaborate on what exactly this means?
Scott Emmons: What you've seen in the past is a lot of internal teams building out innovation projects, and sticking in the 'we know our business best' model. The open innovation approach is really about collaboration and cross-pollination. I don't think it's super complex, but it's a mindset that is hard to instill in a big enterprise today.
You see a lot more of it going on than you did 10 years ago, but there's still a lot of organizations that rely only on their internal teams. I'm not saying nothing good comes out of that, certainly it does. But if they're looking to change the game, you have a better chance when you have inputs from a lot more directions.
RTP: Within larger enterprises, where do you see these innovation challenges coming from?
Emmons: This comes from several directions. Some of it is a trust issue; there's a thought that 'We can't really talk about anything we do internally outside, because our competitors could get a hold of it and use it against us.' And there's some validity to that, so I think you'll have to have some kind of controls in place. But in a world moving as fast as it moves now — even with companies that are operating just in the U.S. — there's still global implications to what they're doing. You've got to figure out a way to bring in different opinions, teams and approaches and stir the pot with all these different ingredients and see what comes out of it.
RTP: What's your advice about bringing in the right people to support these initiatives?
Emmons: Don't forget the people that are actually working in the stores, don't forget the people that are in the creative part of your business and don't forget the people that actually work with the products that you sell. You need input from all walks of life.
I think that I was successful in the things I tried at Neiman Marcus because I did not have a lifelong career as a retailer. I was in many different things before I came to Neiman Marcus, so my perspective was different from someone that had been in luxury fashion retail for their whole career — I think that was helpful for me to have a different viewpoint.
But it still was a luxury fashion business, so I needed to partner with people that were good at that to be successful.
RTP: Which learnings from Neiman Marcus have been most useful in your present role at Current Global?
Emmons: I didn't know it was called an open innovation approach when I started the Innovation Lab at Neiman Marcus; I just believed that the more partners and the more inputs, the better. Current Global is an external incarnation of what I was trying to do with the iLab, and that was the connecting point for all these different ideas and technologies — having people that can speak retail and having people that can speak tech, creative and visual.
Whenever tech needs to talk business or business needs to talk creative, we need to be able to sit on the fence and make sure that everybody understands what the conversation is about. Current Global gives me the opportunity to go do those things for a lot of different brands, and get to work with a lot more technology partners.
RTP: How do you feel teams can improve internal communication so that everyone is on the same page?
Emmons: I don't know if I have a cookie-cutter recipe for that. There's a tendency for there to be fiefdoms among different areas of the business. Just getting everybody in a room together and having discussions about new innovation projects and technology is important. I did a lot of internal road shows saying 'Hey look, these are the things that are going on out in the world and here are the steps that you can take today that you couldn't take yesterday.' Education helps spark creative thinking around ways that these new capabilities can be applied to a business and help open the discussion.
We've tried other things such as communication and collaboration platforms and so forth, with varied and limited success. It really was just about keeping the conversation going, and providing us with a safe place to go have those conversations.
RTP: Where do retailers still have gaps in their innovation processes, especially if they're either trying to expand or improve their channel alignment strategies?
Emmons: For me, it's a combination of two things. One is needing strong and direct support from the C-suite. If the CEO thinks this is important, then this is probably important for me as well to participate in…but I don't think that works all by itself.
At Neiman Marcus I was positioned from the ground up. It was about garnering support from all the resources that actually go out and execute things, and making sure that they were aligned and battling against the mentality of 'We already have too many initiatives, we don't have time to try anything new.' You have to rally the troops, if you will, to find the time.
As you know, this has been a prolonged period of retailers talking about innovation and the best ways to approach it. It's sort of outlived buzzwords like AI or big data or all the things that have been dubbed 'the next big thing' over the past few years.
We have to get back to delivering experiences and solutions for our customers that differentiate ourselves from our competitors. Even when we stumble upon one, or produce something that does that through direct innovation programs, it doesn't last very long before something else comes along that's a better way to do it.
The only way from a retailer's perspective to keep up with all that is with an open innovation approach.
I don't remember exactly who said this, it might have been Brian Solis, but innovation wasn't invented just because everybody has a smartphone. People have innovated for thousands of years. What's changed is the big impact technology has on that process and how fast you have to do it.