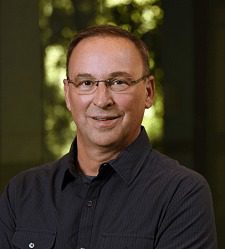 The 2019 RetailX in Chicago (June 25-28) brought together three major industry events under one roof. By co-locating GlobalShop, IRCE and RFID Journal Live! Retail, the new event brought together a wide array of solutions and programming that addressed the convergence of channels and customer experiences that most retail brands are dealing with on a daily basis.
Retail TouchPoints also took part in the event with the launch of our Retail TouchPoints Live! program.
To recap key takeaways and responses from the combined event, Retail TouchPoints recently connected with Doug Hope, Show Director for RetailX, to learn more about feedback from the event as well as plans moving forward.
Retail TouchPoints (RTP): We were really excited to be part of the RetailX event for the first time this year, there were a lot of cool things there. Can you share some details on the response and overall feedback to the combined shows coming together?
Doug Hope: The first reaction that we got from exhibitors and from attendees alike, was 'I had no idea it was going to be this big.' We had one of the very large retail chains in the country say, 'We came last year and we were a little underwhelmed, this year we came in and we were really overwhelmed, but in a good way.' And from some of the largest sporting goods chains, CPGs and specialty retailers, the message was 'Next year I'm coming and bringing reinforcements.' One of the top 10 chains in the U.S. said, 'This was awesome, but I need to bring my store people next year.'
The vision for the combined event is that the e-Commerce and brick-and-mortar groups of top retailers would bring both their e-Commerce and store together to the event, to work together just like they do at headquarters. And this year we already had some that did that. But the ones that didn't realized on arrival that they didn't have enough people there, and that they have to go about this in a different way. So that was perceived as very positive.
It was also great having Retail TouchPoints there to present to retailers about the space that is in-between the journey from being a purely physical retailer to incorporating digital technologies, or including e-Commerce into their store solutions. We felt there really was a gap in that education and we feel like the Retail TouchPoints program addressed that.
RTP: That's interesting feedback. What were some of the quantitative findings you got from your research on how the audiences commingled across the different shows?
Hope: One of the things we found in the post-show research — and we had an unprecedented response from both exhibitors and attendees — was that just under 25% of our audience walked their non-native show. In other words, we had really good crossover among the shows. Even though some folks felt a little overwhelmed because they didn't bring enough representatives from their team, they still spent time going to their non-native show. So that was a better than expected outcome.
RTP: For those of our readers who didn't get to attend, can you share some stats that reflect the sheer size and scope of the combined event?
Hope: We had a last-minute surge in exhibit space in the final 30 days. It pushed us to more than 1,000 exhibitors in the show, which in terms of scope is more than any of the competitive set by a wide margin. We had more than 15,000 registrants for the show, representing some 2,200 retail, DTC and CPG companies. So that is a better than expected turnout in terms of retail, CPG and DTC brands. We talked to a large number of those brands during more than 100 interviews at the podcast area, and the feedback is going to be posted all during the year. So people that did not go to the show can hear what those who did said about it.
RTP: Convergence is a huge topic in the industry. Was the ability to address that through the co-located shows a positive, based on the feedback you got from attendees?
Hope: We pay a lot of attention to the Net Promoter Scores (NPS) and overall they were really encouraging. The lift that they got from the non-native attendees was unexpected, and really helped affirm us. I can tell you that the buzz in the industry has been quite strong. We've had a surge in inquiries, we've had a surge in speaker volunteering and a surge in LinkedIn and social media requests across our shows from just the positive buzz. All of us that have been working on our shows for any period of time have said, this is the kind of feedback we have not had in probably 20 years.
RTP: So, overall your surveys have shown positive response to the co-location of the events going forward?
Hope: Yes, the focus groups we held were more than 80% positive on the co-location. In other words, it was convenient for the audience to have the additional shows there at the same time. If we had done this five years ago, I'm not sure if we would have gotten that same number. Also on the exhibitors' side, the majority of exhibitors support it and are positive about it. So just having the show is the single greatest factor in demonstrating to the marketplace that it would have value for exhibitors and attendees alike.
RTP: Now in addition to bringing the three shows together, you also developed some new aspects of RetailX that addressed the convergence topic and the keen interest in innovation in retail. Can you share some more details on that?
Hope: What retailers have told us is that when they go to a trade show, they spend a lot of time talking to exhibitors, and then they find out after a half-hour conversation that a product is not ready, it's not even in beta. And so we created an area called Innovation Valley, and the way we curated solution providers in that area was that we required at least one pilot currently in the market in order to qualify to be in the space.
So in other words, in Innovation Valley, you were seeing something that all but perhaps one retailer or brand has not yet seen. And yet, if you are interested in it, you could quickly do a pilot and possibly roll it out. In fact, one of the Innovation Valley companies had done one pilot, and only one, but it was with the largest retailer in the world. So if another retailer was interested in that solution they could place the order tomorrow, and they'd be on their way to rolling it out. Retailers didn't have to worry about whether or not a solution was vaporware or not. That was very well-received and we are going to expand on that concept next year.
RTP: So even though you are only a few weeks away from the first RetailX, it sounds like you are already thinking about next year's event. Any other details or plans for 2020 you can share?
Hope: Next year, inclusive of the pre-con we will be running June 8-11, with the show staging June 9-11. So we're a few weeks earlier in the year. Also, we're going from a five-day total event to four. We had a pre-con and a post-con this year. Going into 2020, we're going to have a pre-con separate from the show, and then a three-day event with a three-day conference.
We're also planning to coordinate all these different moving pieces, to make sure that if you're going to the show and you want to go to more than one conference track and you want to see stuff on the floor, you don't have to make a choice between things because we're not going to overlap.
There were concurrent things going on this year, and overlapping sessions this year. That was a byproduct of taking three existing shows that already had been in planning, and the decision to co-locate was made in the midst of the separate show plans.
The feedback we got from the audiences was that they wanted to have an easier time planning. So we're streamlining a number of areas; taking six web sites down to one for RetailX purposes, eliminating any potential confusion about what am exactly registering for, and then the planning tool for your agenda becomes a single planning tool so that you don't have to pull data points from your own schedule or three different Excel files, for example.
But we're still going to have ample tracks, and ample education for someone in the physical or digital space or anywhere in between. And then finally, we're putting a bit more emphasis on food service and facility navigation, so that it's a little easier and simpler for the audience to really take it all in.
Also, we'll have a new Transformation Zone, an area of the show that is growing out of the Innovation Valley. This area will have things such as inventory awareness and supply chain management, particularly focused on RFID, and then other technologies that are emerging for more seamless integration of the store into e-Commerce.