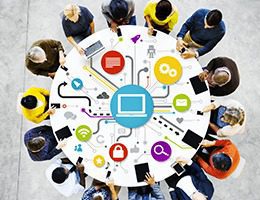 Retailers and brands looking to learn more about their customers are in luck: More than 80% of consumers are willing to share their name, email address and nationality with companies, according to research from Aimia. More than 70% also are willing to share their date of birth, hobbies and occupation with brands.
When it comes to customer loyalty, consumers increasingly understand that sharing more data leads to more relevant rewards and experiences. Even as data breaches have become more commonplace in the retail industry, younger consumers are still confident about sharing their personal data with brands, especially as compared to their elders. In the U.S., 62% of Millennials and Generation Z consumers are willing to share this information, significantly higher than the 41% rate among Baby Boomers.
On a global scale, consumers appear less concerned about their data privacy than they were a year ago, with 42% expressing worry in 2015, compared to 48% in 2014.
To conduct the 2015 Global Loyalty Lens Report, Aimia surveyed more than 20,000 consumers in 11 countries to find out which brands are successfully capturing loyal consumers, and where they are falling short. The research uncovers consumers' views on brands' collection of their personal data, marketers' efforts to personalize offers and messages and the state of customer loyalty today. At least 85% of the global respondents are part of one customer loyalty program in 2015.
Consumers from "disruptor nations" such as Brazil, India and the UAE are actually more open to sharing online purchase data (56%) than their "leader nation" counterparts (39%), who are more cautious about revealing specific identifiers. By the same token, 66% of respondents in disruptor nations are willing to share their mobile phone number, compared to only 37% of consumers in leader nations.
After gathering data from the consumer, marketers are doing well when it comes to delivering personalized, relevant messages. Three countries — Brazil, India and the U.S. — consistently rated communications as "very relevant," selecting a nine or a ten on a ten-point scale.
Click here to access the report.