As many as 73% of U.S. shoppers say they prefer to do their holiday shopping outside of the holiday season, according to the 2016 JDA Consumer Survey. These shoppers often prefer to make purchases on other sales days, such as Amazon Prime Day.
In fact, 47% of respondents say they plan to skip Black Friday and Cyber Monday shopping altogether this year. Of the consumers that shopped primarily in-store on Black Friday in 2015, 34% are changing their behavior this year, with 20% planning to shop equally online and in-store and 31% planning to primarily shop online.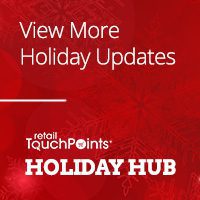 When it comes to shopping online, cost remains the most important factor for 56% of consumers placing a home delivery order. Another strong motivator for these shoppers is shipping costs: free shipping remains such a high priority for consumers that 69% actually have spent more than they planned just to reach a free shipping minimum threshold.
Of course, delivery timeliness and accuracy still matter as well; 43% are less likely to shop with a retailer on Black Friday if they have experienced a prior delivery issue.
In-Store Associates Must Focus On BOPIS
Even though technology is continuing to influence and change shopper behavior, nearly 70% of respondents still rely on the support of in-store sales associates in some way. As retailers ramp up hiring of sales associates during the holidays, brands need to ensure that these employees are able to handle omnichannel fulfillment options such as buy online/pick up in-store (BOPIS). When it comes to carrying out BOPIS, retailers still have much to improve, according to shoppers:
Approximately 40% of consumers who have leveraged BOPIS in the last year have experienced a problem such as staff-related issues;

22% reported that store associates took a long time or were unable to find their order; and

15% reported a lack of dedicated BOPIS staff to assist with pickups.
Almost 46% of respondents have used BOPIS options in the last 12 months, representing a nearly 33% increase from the 2015 JDA Consumer Survey.