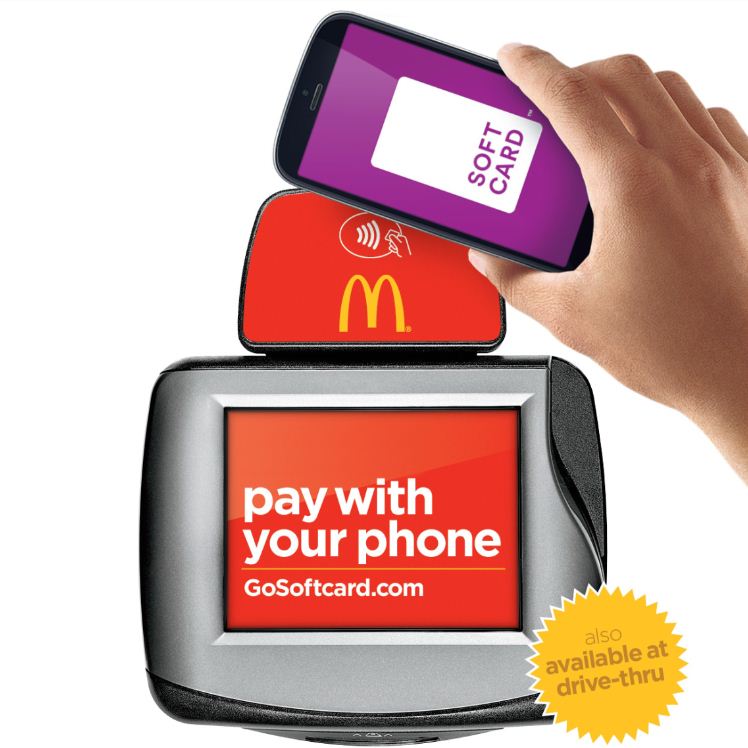 After a successful pilot, fast food giant McDonald's is rolling out mobile payment technology from Softcard in all U.S. locations.
McDonald's customers now can tap and pay for their meals in-restaurant and in the drive-thru lane using the Softcard mobile app. This is the largest deployment of NFC-based mobile commerce in a drive-thru environment, according to an announcement from McDonald's.
"We are always looking at ways to enhance the customer experience at McDonald's," said Anja Carroll, VP of Media and Consumer Connection for McDonald's USA. "We are always striving to have relevant experiences for our customers, and mobile payment is one more way to provide greater ease for our customers."
By offering mobile payment options such as Softcard, "we are able to deliver a more meaningful and convenient experience," Carroll explained in an interview with Retail TouchPoints. "We can accept all payment products that leverage standard NFC and we want to allow our customers to choose how they prefer to pay."
A free mobile app available on 80 Android devices across AT&T, T-Mobile and Verizon Wireless carriers, Softcard combines payments, offers and loyalty. Additionally, Softcard uses contactless EMV global standards and SmartTap mobile commerce technology, so consumers can pay and redeem offers and loyalty points with a single tap.
Although the implementation is still somewhat new, McDonald's is "listening to customers about their experiences in our restaurant, including mobile payment," Carroll said. "We think [mobile payment] is going to be a feature that will make their visits to our restaurants even more convenient."