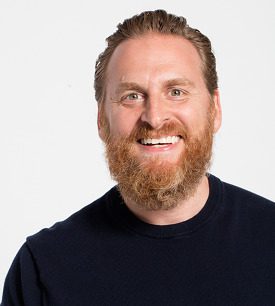 If you want a tutorial in how to be an environmentally responsible company, not just in one or two areas but end to end, take a look at collapsible cup and container manufacturer/retailer Stojo. The fast-growing company applies circular principles not just to its products but to their component parts, extending even to how those parts are fitted together — because no glue is used, the individual elements can be separated and placed in their own recycling streams. Modular replacement parts are available, allowing consumers to repair broken items rather than simply tossing them away. Packaging is made from post-consumer paper, printed with vegetable-based inks and uncoated for 100% recyclability. You get the idea.
Consumers' recently sharpened appetite for sustainable products and environmentally responsible companies has been good news for Stojo, which was named #32 on the Financial Times 2021 list of fastest-growing companies in the Americas. Stojo recently began distribution of its products in both Target stores and via Target.com.
Stojo's commitment to practical sustainability has been baked in from its beginnings, according to CEO Jurrien Swarts, who had been working in finance prior to the company's launch in 2014. "The co-founders and I were guys who traveled a lot and wore suits, and I wanted a reasonable cup solution so that we could live sustainably without having to carry a bulky mug," he noted.
Swarts shared how Stojo plans to make its products "Tupperware 2.0 for millennial and Gen Z consumers" with products people are "proud to use."
Retail TouchPoints (RTP): How has Stojo's commitment to sustainability been strengthened since the company started?
Jurrien Swarts: When I and the company's co-founders Alex Abrams and Ben Melinger did a Kickstarter launch for our original collapsible coffee cup in 2014 and raised 12 times our goal, we knew we were on to something. Then, for me, I was profoundly impacted by the birth of my son. When I was in the hospital holding him, I said that I would do something to make his life better, as best I could. Going through the typical household, the products there are the biggest polluters in the oceans in terms of plastic, so we wanted to create thoughtful products that both bring delight to customers and help them live sustainably.
We also wanted to practice minimalism, in the sense of consumers surrounding themselves with really useful products that mean something to you and reduce consumerism. We're trying to create products that you're proud to use. We think of ourselves as Tupperware 2.0, starting with millennials and Gen Z, with plans to grow with them as their families grow.
RTP: What are some of the most important ways Stojo supports sustainable practices?
Swarts: Most products like bottles, tumblers and coffee cups are made of multiple types of materials, including metal, plastic and silicone, that are fused together. This means that even if you wanted to recycle them at the end of their lifecycle they would be cross-contaminated. In contrast, all of our products are made to fit together almost like Legos, with no materials adhered to other materials. You can recycle the plastic, but not the silicone just yet, although we're working on programs for that.
We also design the products, whether they are for a kid or an adult-size water bottle, to all use the same size parts wherever we can. So if you have three or four Stojo products you can swap their parts if you need to. You can also order replacement parts; we're not using designed obsolescence to sell more products. We've reduced our use of paper by moving from printed instruction manuals to placing QR codes on our packaging so that customers can digitally access the information they need.
Additionally, while we ship items in their expanded format to retail stores because that's important for in-store displays, any time we sell something direct-to-consumer or via ecommerce, we use a collapsed packaging format. That means less paper and packaging, and it's one-third the volume. That ability to ship things more easily means a smaller environmental impact for everybody.
RTP: How has Stojo's retail and distribution strategy evolved over the years?
Swarts: Our goal is to have an omnichannel strategy to meet our consumer wherever they are. We started as a design-y coffee cup sold at the MOMA [Museum of Modern Art] Design Store. Then we started distributing to cool design-oriented retailers such as Anthropologie, Madewell, Selfridges, John Lewis, Urban Outfitters and Whole Foods. Now, with the July 2021 launch in Target, we're available nationwide at what I think is one of the premium specialty mass retailers. Also, Target has its own very strong sustainability initiatives.
RTP: What's next for Stojo?
Swarts: On our product roadmap for next year we're planning to introduce a premium line. All the plastic will come from ocean-bound plastic that's collected from shorelines and turned into food-grade new plastic stock. These products will be more expensive, but it's part of our journey to build in the actual cost of living more virtuously while we're making that transition. To fully "circularize" we need to take stuff out of the environment — meaning we as a company and you as a consumer — and see that it gets recycled, upcycled or re-used. Additionally, we're looking to move into different categories, such as cleaning, home organization and beauty, which are all areas with a lot of single-use waste.
RTP: What needs to happen on a broader scale to expand sustainability?
Swarts: Single-use will have to shift to being made of bioplastic or compostable material. I don't know what that ultimately looks like at scale and mass. But if companies created standards for the types of petroleum-based plastic used today — say if there were just four main kinds and only in a limited selection of colors — it would be possible to turn all those products into easily recycled and upcycled assets. Think about the aluminum can, which has a 95% recycling rate. If we could do that with plastics, compared to the under 10% recycling rate we have for them now, we'd move closer to a closed-loop reusable concept and a shared economy. Eventually, companies like McDonald's and Starbucks will have standardized products meant to be used hundreds of times, along with an infrastructure to collect, wash, sanitize and re-use them, or that can be ground down to make new products.
Consumers will pay a premium for brands that do the right thing, that have the right views in terms of social justice and climate change. We're trying to be activist corporate actors.