Constellation Brands — home to top beer, wine and spirits brands including Corona, Modelo Especial, Kim Crawford, Meiomi and SVEDKA Vodka — is embarking on a digital transformation driven by advanced data analytics and expertise from the DTC world.
The beverage alcohol company, which has operated as a traditional distributor-based wholesale business for decades, is currently in the process of building out standalone websites for its key brands as it moves toward becoming a customer-centric omnichannel operation.
"The goal is to grow these businesses through a new channel individually, but then ultimately to take advantage of cross-portfolio synergies," said Jon Troutman, VP of DTC Marketing at Constellation Brands in an interview with Retail TouchPoints.
A Key Acquisition Helps Shape the Future of Constellation's Business
Troutman joined Constellation Brands in July 2020 by way of what he refers to as an "acqui-hire" when Constellation acquired Empathy Wines — the DTC wine brand he founded alongside Nate Scherotter and media personality Gary Vaynerchuk. Troutman describes Empathy as the "Everlane of wines," focused on sustainable sourcing, transparency and the kind of competitive pricing that is possible when you cut out the middleman.
About two years into the life of Empathy, the founders connected with Robert Hansen, who leads Constellation's Wine & Spirits division and was in the process of transforming the wholesale-led business into an omnichannel operation. Initial efforts included partnerships with third-party providers such as Drizly and Instacart as well as broader marketplaces like Kroger.com, at which point Hansen started to focus on first-party ecommerce. That's when Empathy Wines caught his eye.
A large part of the impetus behind the acquisition was Empathy's expertise in DTC and building digital brands by leveraging consumer insights and analytics.
"Key to our strategy is being consumer obsessed — building a direct relationship with our consumers, meeting them where they are shopping and engaging today, and pushing beyond to meet their evolving preferences well into the future," said Bill Newlands, President and CEO of Constellation Brands in a statement announcing the acquisition. "We believe Empathy Wines has the right team and approach to help us deliver exceptional brands and experiences to our consumers, and thereby industry-leading growth, by expediting our ability to more deeply connect with consumers and build the strongest direct-to-consumer and digital commerce business in the category."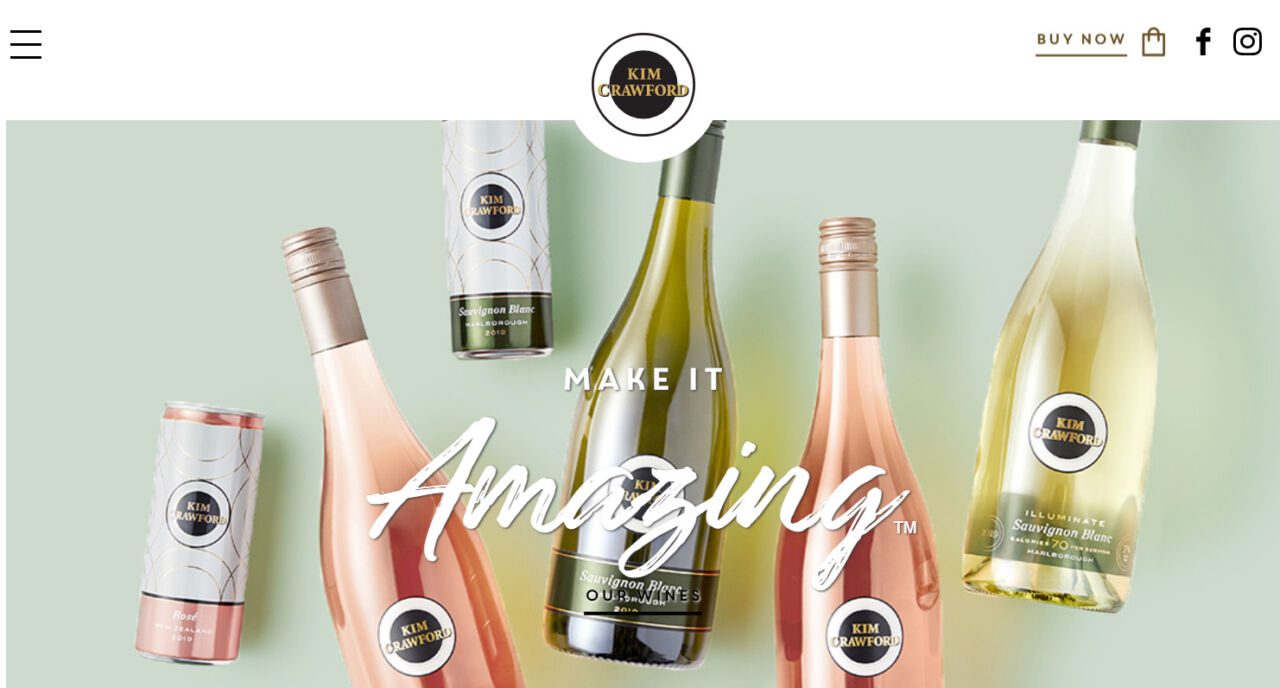 Moving from Traditional DTC to a Digital-First Approach
Troutman and Scherotter now lead the DTC team at Constellation's Wine & Spirits division — with Scherotter serving as VP of DTC Operations. They are working to shift the focus from legacy DTC channels like tasting rooms and hospitality centers toward digital, using data insights to drive customer engagement, acquisition and retention.
"We partner really closely with the brand marketing team at Constellation to continue growing the brands, but just doing it with more channels in mind," Troutman explained. "So whereas they have always been oriented toward more traditional consumer goods marketing of upper funnel awareness and equity building, for the first time ever, we're looking at how to engage consumers and have them consider direct purchases. The term I always use is 'tip of the spear,' where our role is to be able to provide surprise and delight moments to the consumer, take advantage of all that great first-party data and engage them in a more custom fashion. It's an approach that you see in sectors like beauty or fashion, but for the first time ever being introduced to wine and spirits."
Using Data to Make Better Business Decisions
The first step is building out new brand-specific websites with Shopify Plus at the core of the tech stack, said Troutman, the goal being to provide a "customer-centric experience." Constellation then uses data platform provider SoundCommerce's new SoundCampaign 360 SaaS module, to bring together website insights with data from a variety of other channels to unearth actionable insights that help the team intelligently shape the business.
"SoundCommerce empowers us to make better decisions as ecommerce business operators," said Troutman. "On the marketing side, it will help us model out our performance at a channel-by-channel, even customer-by-customer level. It also helps us understand how we're performing operationally in order to make better business decisions, like where to open more 3PL warehouses based on where we're indexing with different customers, or which channels we want to continue marketing on based on lifetime value analysis."
Taking a Long View to Optimize Marketing Spend
Using SoundCampaign 360, Troutman and his team are able to optimize acquisition and retention marketing investments against contribution profit and Customer Lifetime Value (CLV) goals.
"The unifying focus of the whole platform is that every decision should be a balance between an incremental dollar of profit today, versus a reinvestment of that dollar into the CLV for each unique shopper," said Eric Best, Co-Founder and CEO, SoundCommerce in an interview with Retail TouchPoints. It's about knowing "the customer and serving them to their value potential. It's a profit exercise, not a revenue optimization exercise."
Constellation is currently in the first stage of its integration with SoundCommerce, focused on bringing together marketing-related data from its Shopify storefronts and other channels like Facebook and Google, said Troutman. Constellation's digital marketing team is then able to see exact margins and profit for unique orders and customers as campaigns run and shoppers convert.
Since the SoundCommerce platform collects data from shopping carts rather than tracking tags, Troutman also said the team has been able to eliminate their reliance on third-party cookies for order-item detail as well as shopper engagement insights. These kinds of innovations will become increasingly important to marketers as cookies continue to be eliminated from leading platforms.
As the partnership continues to expand, SoundCommerce will roll out to more of Constellation's brands across the portfolio and integrate additional data streams from all areas of the business, said Troutman.
"For companies that have a high repeat purchase propensity like Constellation Brands, you have to really change your thinking from an order-level return-on-ad-spend kind of lens to something that is informed by customer value and customer value potential," said Best.