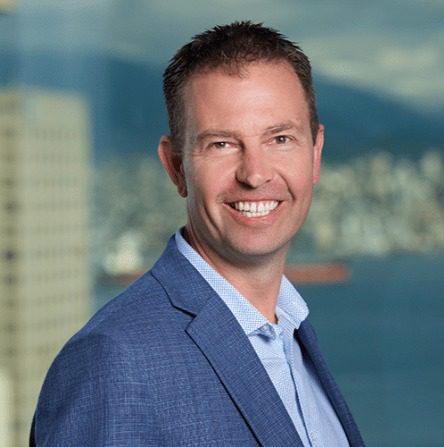 Only 15% of retailers and manufacturers have access to the data they collect across their extended supply chains, illustrating just how complex these can be to manage today. The founders of BuildDirect, an online wholesaler of home flooring and building materials, experienced this complexity first-hand, and decided to take an alternate approach by directly connecting suppliers and manufacturers with the end buyer.
Hosting six "super warehouses" throughout North America, the e-Commerce business leverages an existing logistics network of freight, rail, and trucking carriers to import heavy materials and deliver them directly to consumers' homes. BuildDirect then built on its business model by launching its Home Marketplace platform in February 2016, enabling third-party sellers to feature products on the e-Commerce site.
Jeff Booth, CEO, President and Co-Founder of BuildDirect, shares his insights into the retailer's business model, and:
Reveals why the business aimed to eliminate the supply chain;

Emphasizes the importance of "choice" for the consumer; and

Illustrates the importance of data analysis in enabling suppliers to learn what their buyers want, and when.
Retail TouchPoints (RTP): Where did the idea come from to start a home improvement company based on the direct supplier-to-consumer model?
Jeff Booth: In 1999, I was a builder, and as a builder, I couldn't solve the problem for customers building their homes like I wanted to. It was just a mess.
Product would arrive late, I would delay homes, there sometimes wasn't enough product — or too much product — in the channel. My jobs were always at risk of the supply chain failing, and I realized we are in one of the most broken industries in the world.
The idea behind BuildDirect was to create an entirely new channel from the ground up, and that meant logistics, that meant warehousing and it meant doing things differently than what anyone else was doing in 1999. We didn't just build an e-Commerce company, we built a supply chain.
RTP: How does BuildDirect manage to facilitate both the supplier- and manufacturer-to-consumer relationship?
Booth: Effectively, we're a user of the information we provide. Instead of building a platform for ourselves, we built a platform for the industry that we also happen to use. In that way, whether it's a wholesaler or a manufacturer, if they're the best at their job, they'll win on the platform. By seeing it as a platform for the industry, we don't need to choose. The choice is made by the customers and the suppliers who are using it.
What's happening right now is that the suppliers that are really using the data to drive our business faster also are winning faster.
RTP: How does the gathering of data drive your business model, especially as BuildDirect works with both the manufacturing and customer sides of retail?
Booth: It's critical. The information back to suppliers today is often too slow and it's bad information. Providing relevant, actionable information to suppliers as soon as possible is the core of the business. With this crowdsourced customer data, suppliers can listen directly to the customers to fix any potential problems without having to listen to us. Ultimately, the entire business comes down to this communication.
RTP: What strategies does BuildDirect implement to differentiate the company from potential home improvement competitors?
Booth: We don't so much think about competitors as we think about the industry and enabling the best suppliers to get to the right customers. On that side, I feel like customers and suppliers are partners in this journey.
An analogue for this happened in music 20 years ago, when Sony, BMG and Universal had thousands of artists on one side, and millions of fans wanted to listen to music on the other. The record labels chose for the listeners, and out of that choice, artists initially thought the labels were really good at getting them publicity. But by becoming so big, essentially every artist went through that and the labels only chose what they thought would be most popular. As a result, we listened to a very narrow slice of music and were completely happy with it.
Then iTunes broke it wide open. I could put a song on iTunes and the market could tell me if it was going to work or not. That empowerment changed the music industry overnight. We all of a sudden find as human beings that we like way more music than Sony told us we liked before. More important than that, the power is in the crowd's control, rather than any individual company's.
That's what we do in this industry; we give away the power to unite around the customer and the supplier. We allow everybody to play on the platform; suppliers can self-merchandise on our platform. They can put their own products on the site and test them, and we give data back to help them determine how much of each product they should get ready to sell and where they should sell them.
The machine learning technology that drives the data that the suppliers see is smarter than every single person at BuildDirect, including me. It's a better predictive tool for our suppliers than any of our people could be. Four years ago we wouldn't have even thought about machine learning.
RTP: How do you expect featuring and selling products from other businesses online will help improve the BuildDirect business as a whole? How has it affected your business and the sellers' businesses?
Booth: We had already had 6,000 products on the platform for a period of four years and revenue was growing on all of them. We added another 2,600 to that in a period of four months and we added another 2,600 in February as the Marketplace launched. The amount of products we have coming in is staggering, and it's moving way faster than we would have projected.